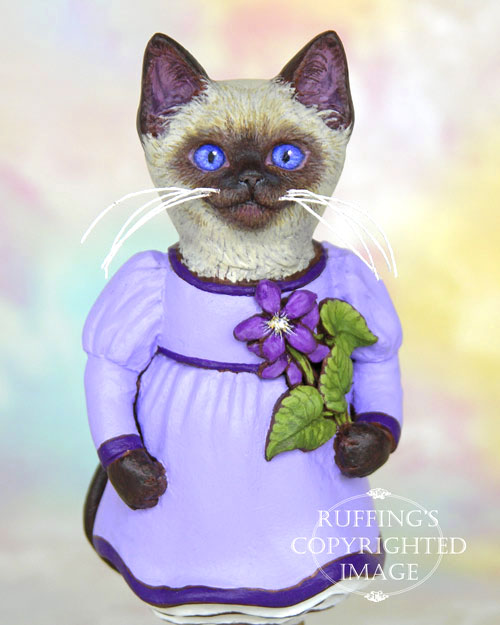 I'm still working on our doll photos and blog pages for our Ruffing's web site. I'm also adding pages for the dolls that you can see now, like this new little Siamese kitten. Her name is Violet, and she's afraid she's shrinking. You can read Violet's cute story here.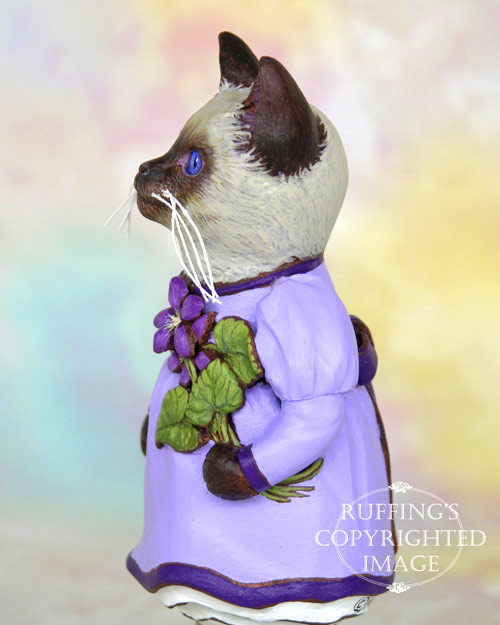 Violet is an original, one-of-a-kind folk art doll figurine by Max Bailey.
It has been rainy and dreary here, which is making me want to go into hibernation. I get so sleepy when it is dark and raining. I'm trying to muster up some energy!