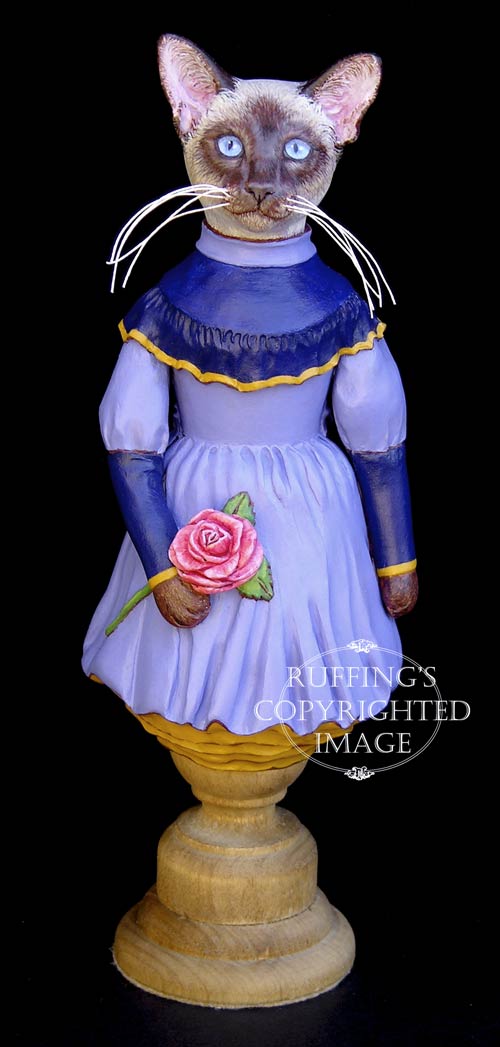 This is Isadora, a Siamese cat. Isadora is as slender and as elegant and as regal as the long-stemmed roses she loves.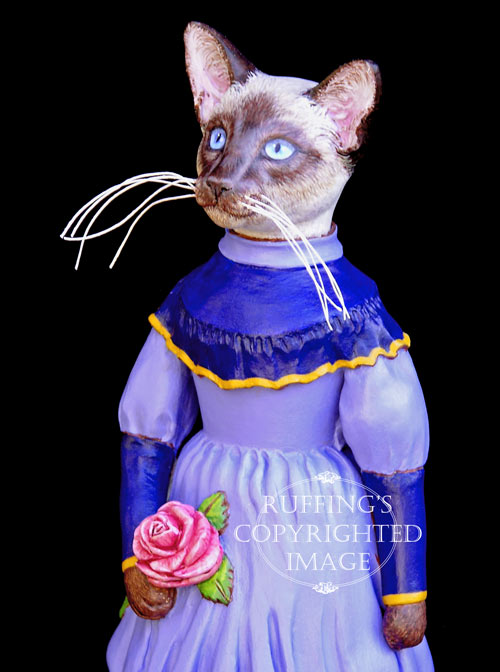 Isadora once heard that if you talk to your plants, they will flourish and grow to be hardy and strong, and so she talked to her roses, in her strange Siamese voice, for hours on end. She thought the roses seemed to lean toward her when she spoke.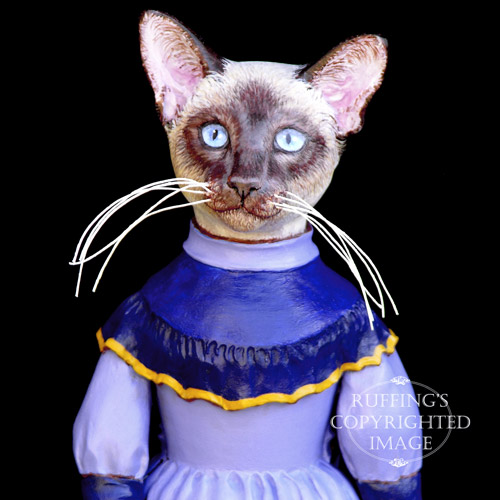 "Perhaps if I sing to them, they will become even more beautiful," she thought.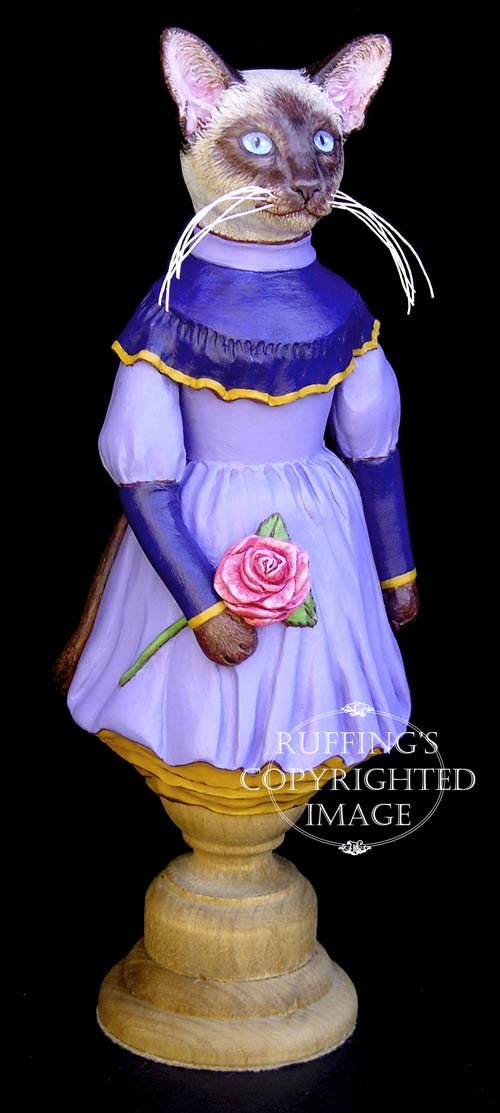 Out in her backyard rose garden, Isadora sang, loudly and frequently. Neighbors as far as a block away heard her, for her voice was impossible to ignore, and came to see what all the commotion was about. They peeked over the garden fence to see the lovely Isadora gliding through the garden, singing her heart out.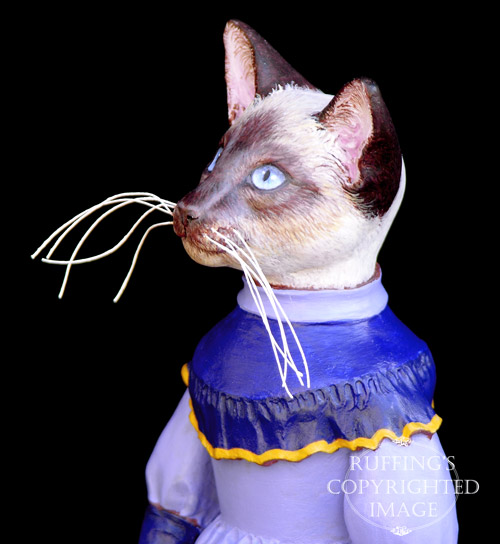 Not one of them had the heart to tell Isadora that her voice might be less than inspiring for the roses, as they could plainly see how sincere and well-meaning she was. They feared the roses might wilt. But as they watched, the roses bent toward her, their buds opened, and fragrance filled the air.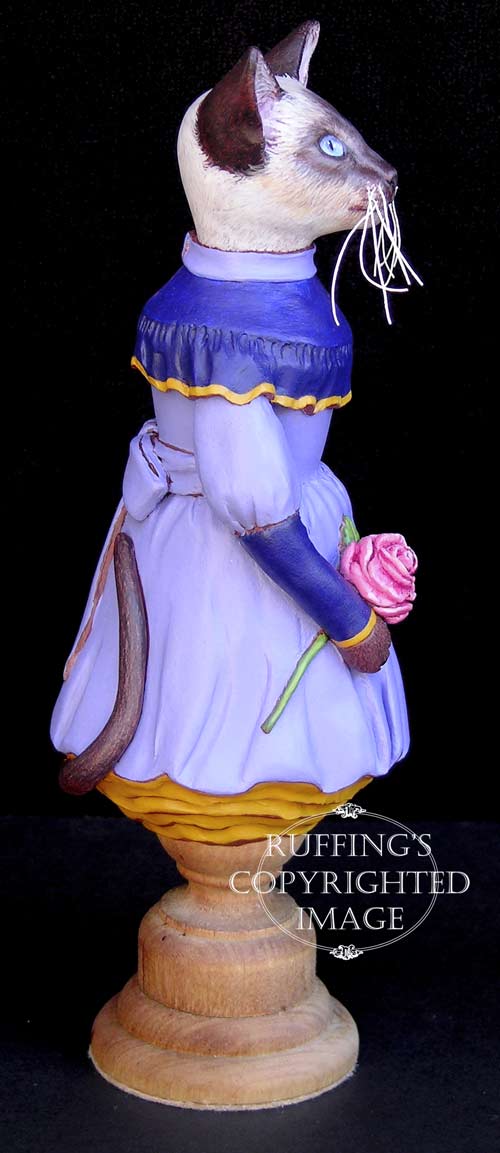 "Now that is truly amazing," they whispered, in awe.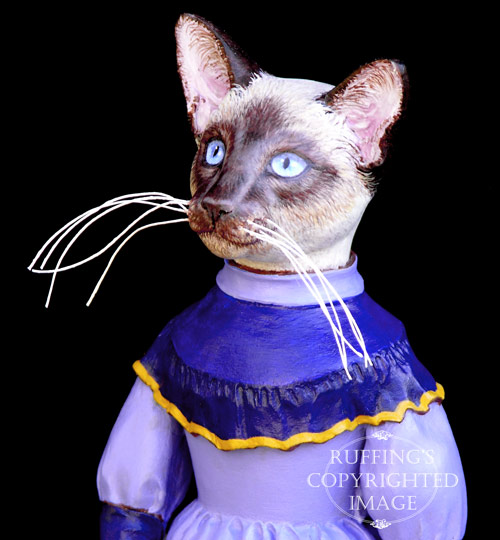 Within a short time, Isadora was invited to all the neighborhood gardens, where she shared her gift. The neighbors sometimes hid when she sang, so she wouldn't see them covering their ears. They loved her dearly, and it is said that they had the most exquisite flowers ever to be seen anywhere!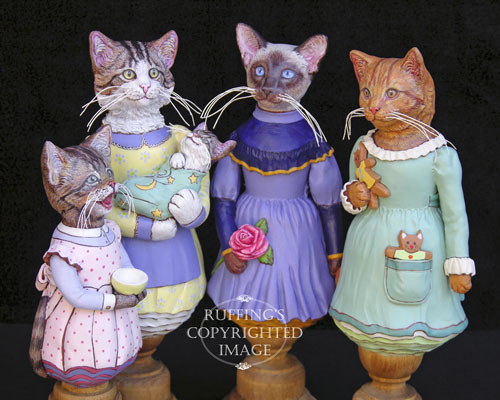 Isadora's old-fashioned dress is a beautiful shade of periwinkle blue that sets off her sapphire-blue eyes. It has a dramatic dark blue yoke with a wide ruffle that falls just below her shoulders, and matching dark blue lower sleeves. Both yoke and sleeves are trimmed with a band of gold. Ruffled gold petticoats can be seen below her dress, from which her long tapering Siamese tail emerges.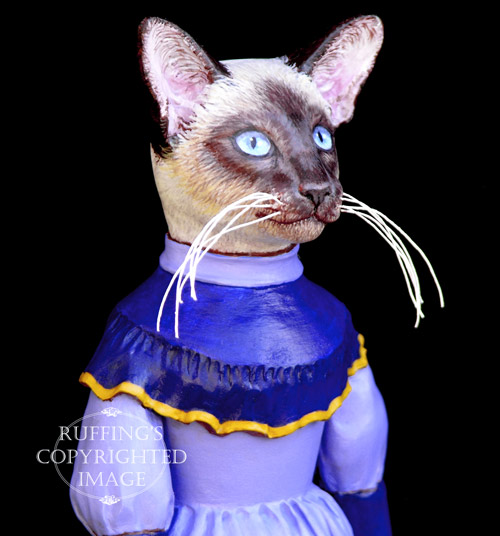 I hand sculpted Isadora and her rose from paperclay, and she is a one-of-a-kind work of art. No molds are ever used in my work.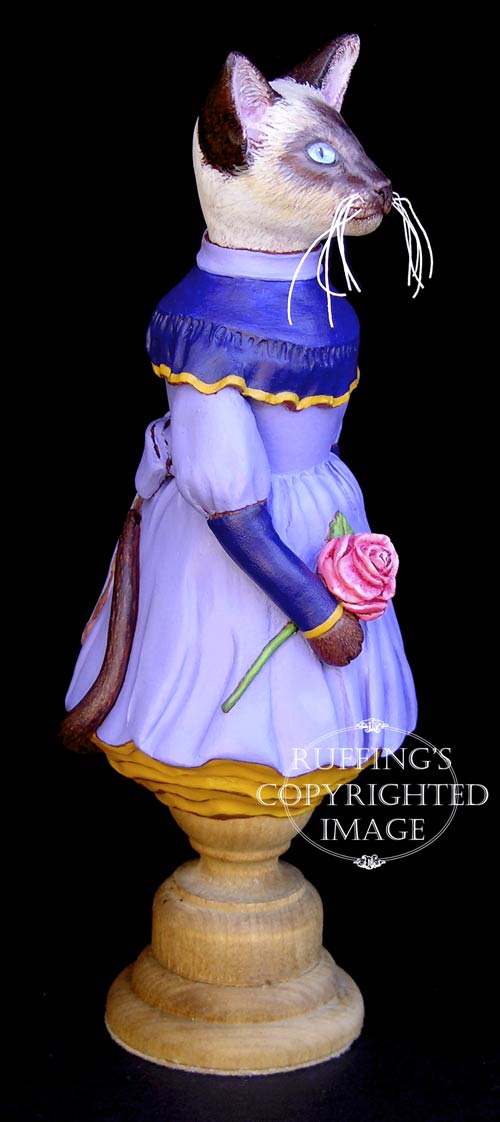 She is completely hand painted using acrylic paints, then signed and dated and sealed with matte varnish for protection and preservation. Her whiskers are made from stiffened cotton thread.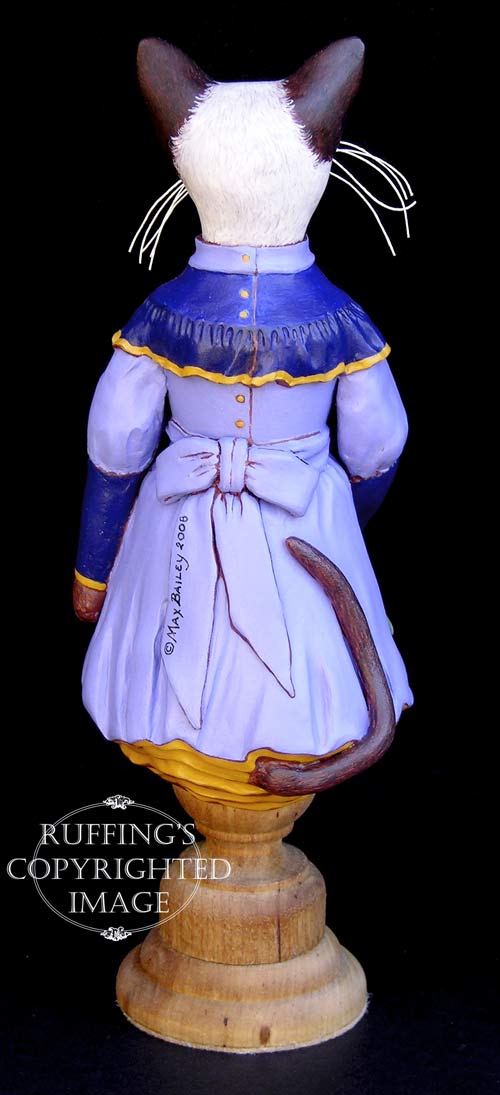 Isadora rests firmly upon a turned wooden base that is stained and sealed in golden oak. She is 9 and 1/2 inches tall and she is meant for display only.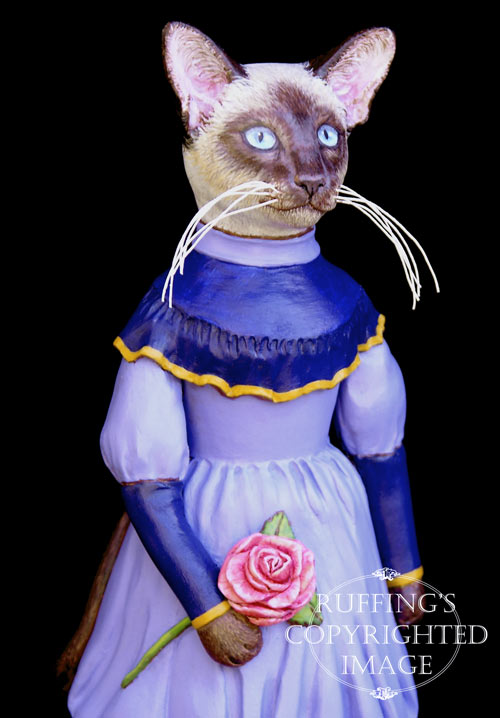 Update: Isadora has already been adopted. Thank you!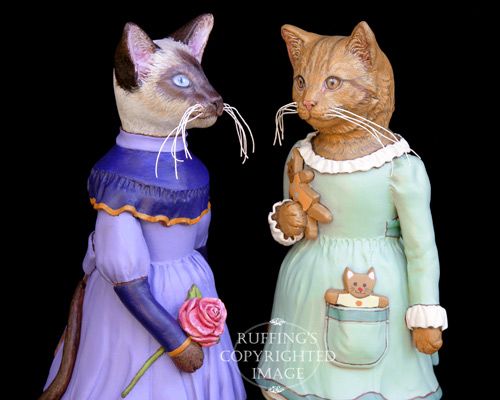 Isadora's ginger tabby cat friend is Ginnie.