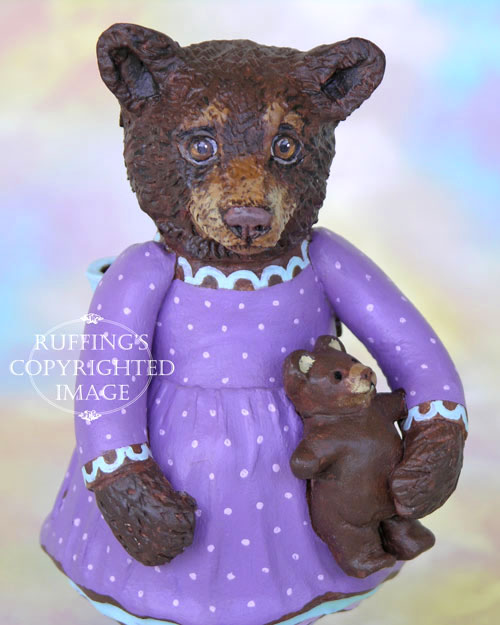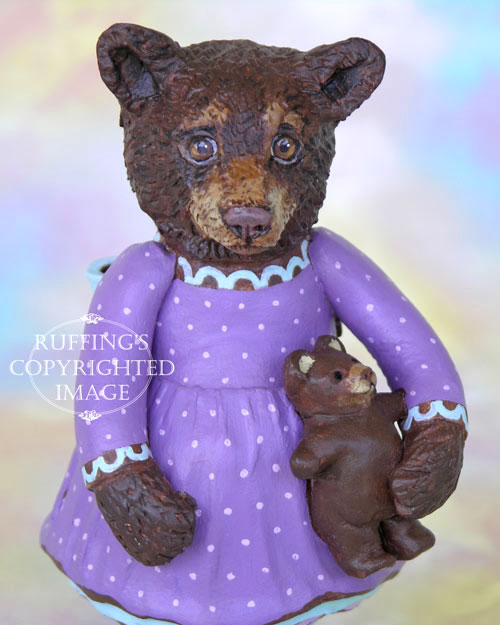 Patsy once heard a story about a little girl bear named Cinderella, and a little boy bear who was a prince.
She likes to pretend that she's Cinderella, and that her teddy bear is the prince, which, of course, is why she named him "Prince".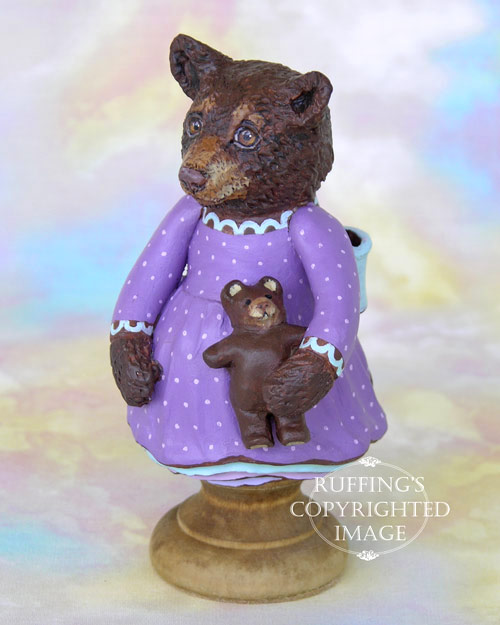 Patsy can't remember the details of the story very well, but it seems that Cinderella had a beary godmother who made her a lavender polka dot dress and glass shoes. Then Cinderella went to a big fancy dance at the palace and met the prince.
The prince thought Cinderella was the nicest little bear at the dance, and that she definitely had the prettiest dress.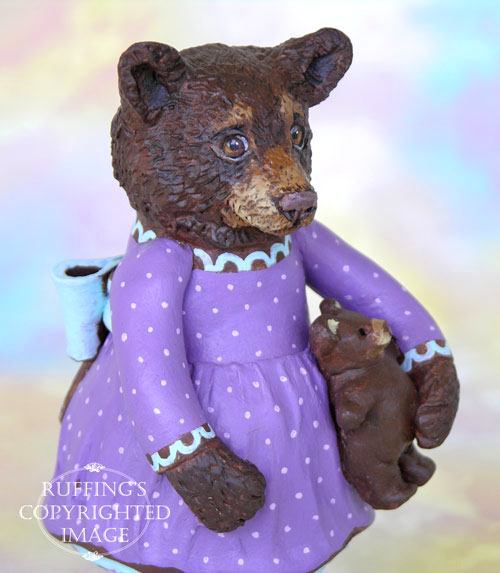 Not being the most graceful of dancers, Cinderella stumbled and lost her shoe. She was so embarrassed she ran home.
The next day, the prince came directly to her house, not only to give back her shoe, but to bring her some wonderful pumpkin cupcakes. They sat and ate them together, and all was just right in the world.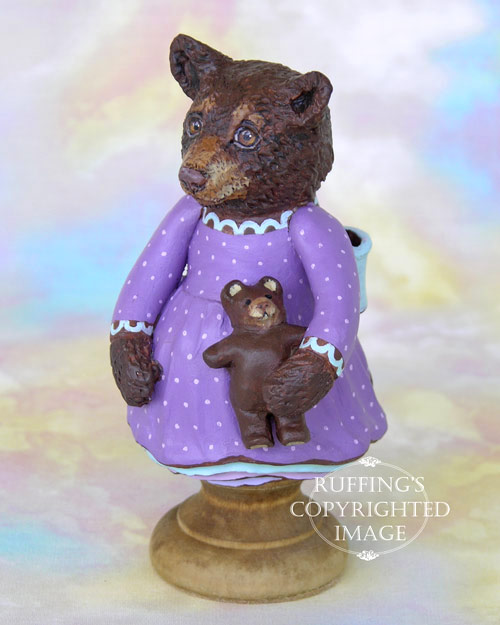 Patsy's lavender polka dot dress has a pale turquoise scalloped trim around the neckline and sleeves, and a pale turquoise sash tied in a big bow at the back.
The three tiers of her petticoats are painted turquoise, orchid, and lavender blue.
Patsy is an original one-of-a-kind work of art and is meant for display only. No molds are ever used in my work. She and her teddy bear are hand sculpted in paperclay, and they are entirely hand painted using acrylic paints.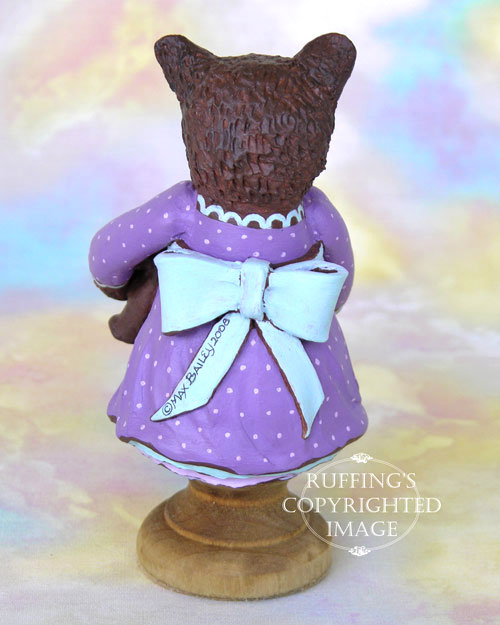 Patsy is signed and dated and sealed with matte varnish for protection and preservation. She rests firmly on a turned wooden base that is stained and sealed in golden oak. Patsy stands 4 and 3/4 inches tall. Patsy comes with a hang tag, a certificate of authenticity, and a copy of her story.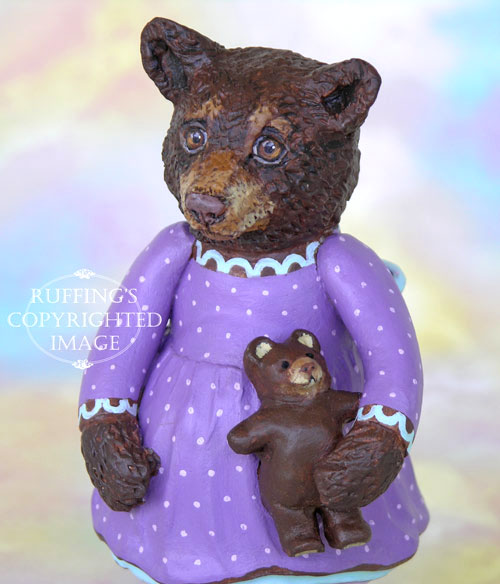 Update: "Patsy and Prince" have been adopted. Thank you!