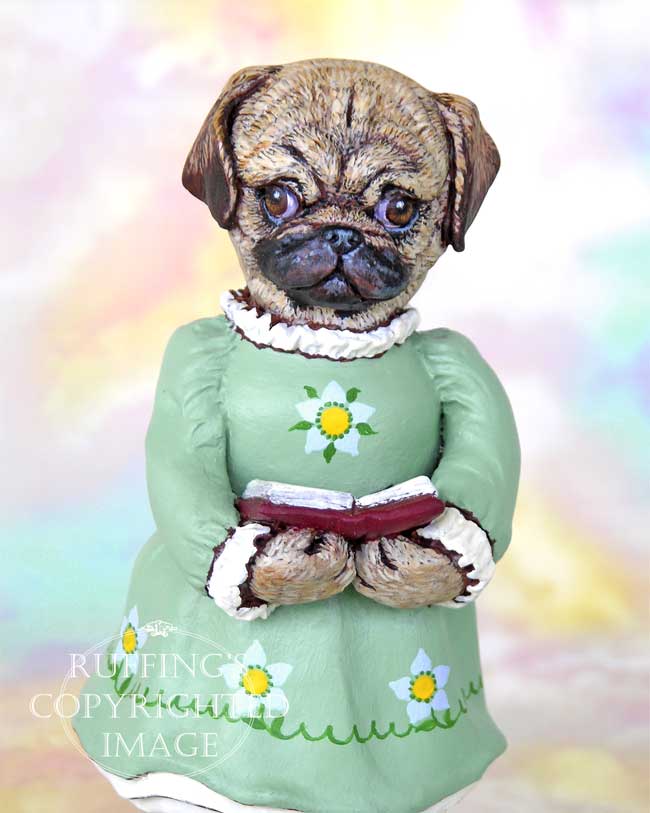 Tillie is a Pug with a sweet face, soft brown eyes, and a gentle expression.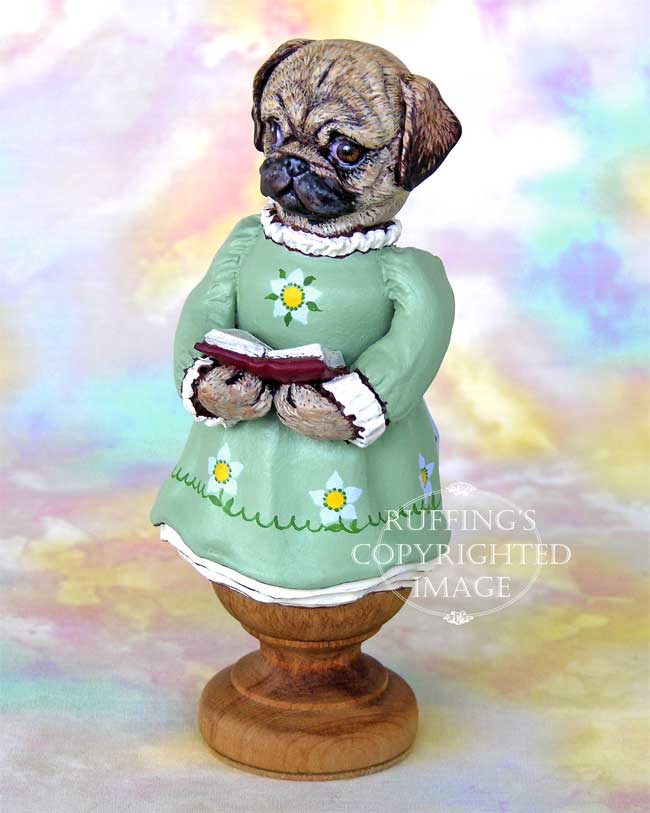 Tillie would like to be a singer someday. She knows it will take a great deal of practice.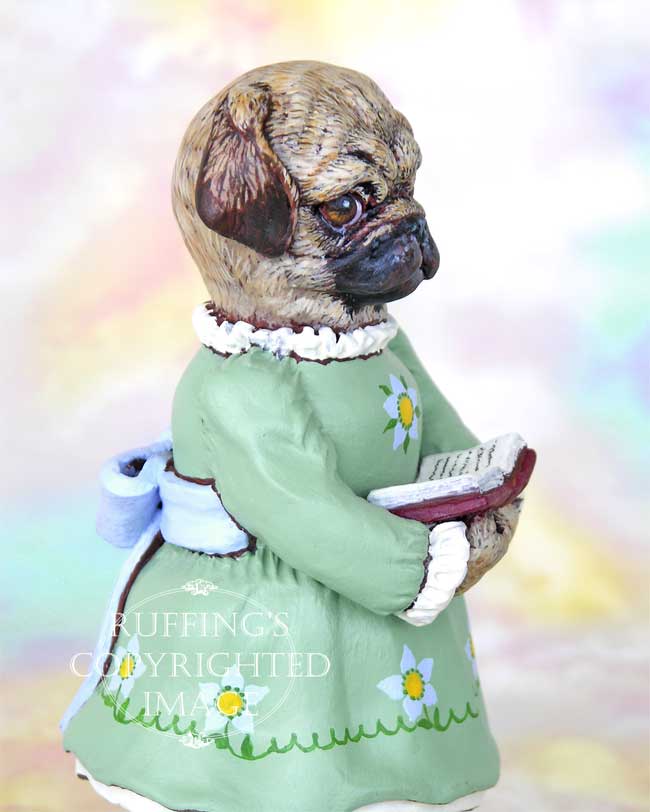 Her mama made her a special little songbook with the words to all of her favorites.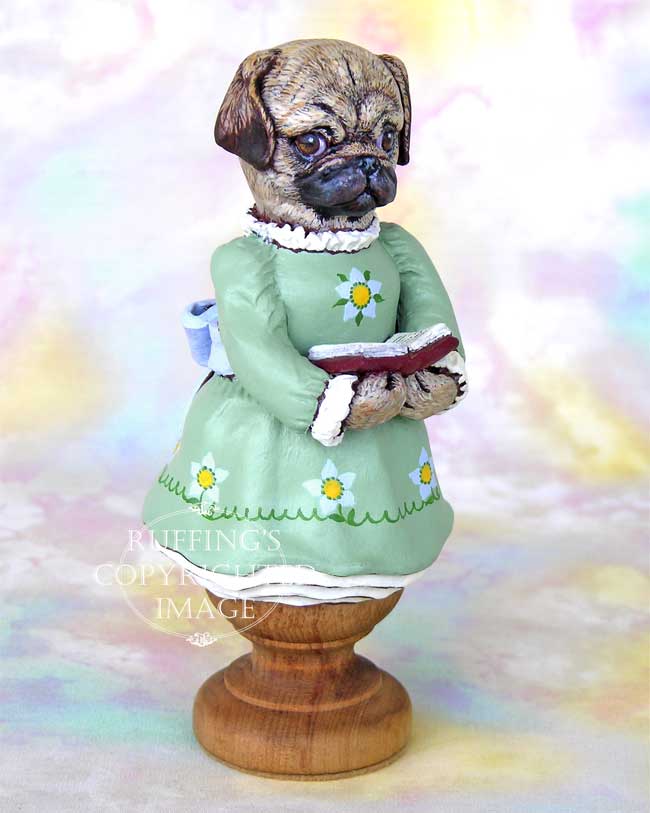 When Tillie begins to sing, all of her friends leave the room.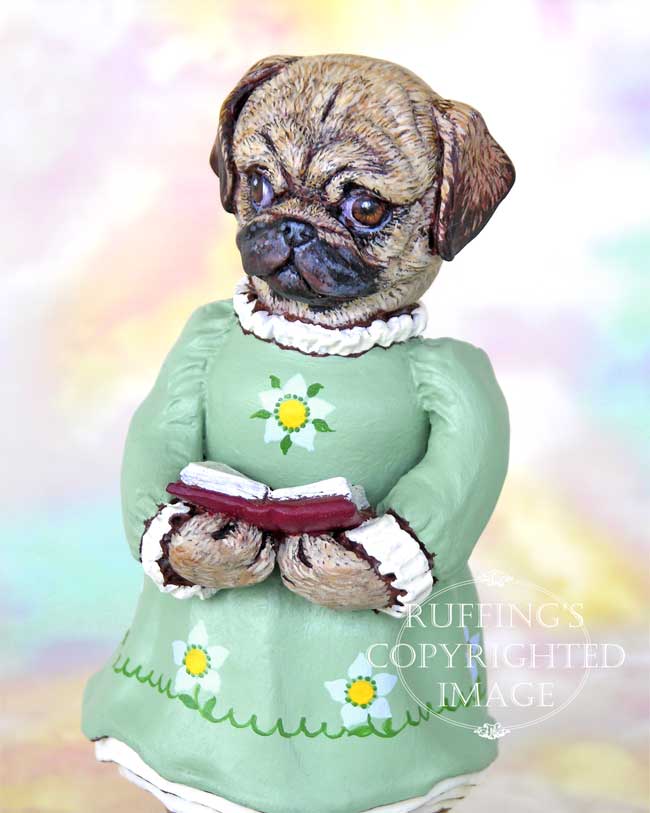 Tillie finds them very considerate to realize that she needs to concentrate on cultivating her voice.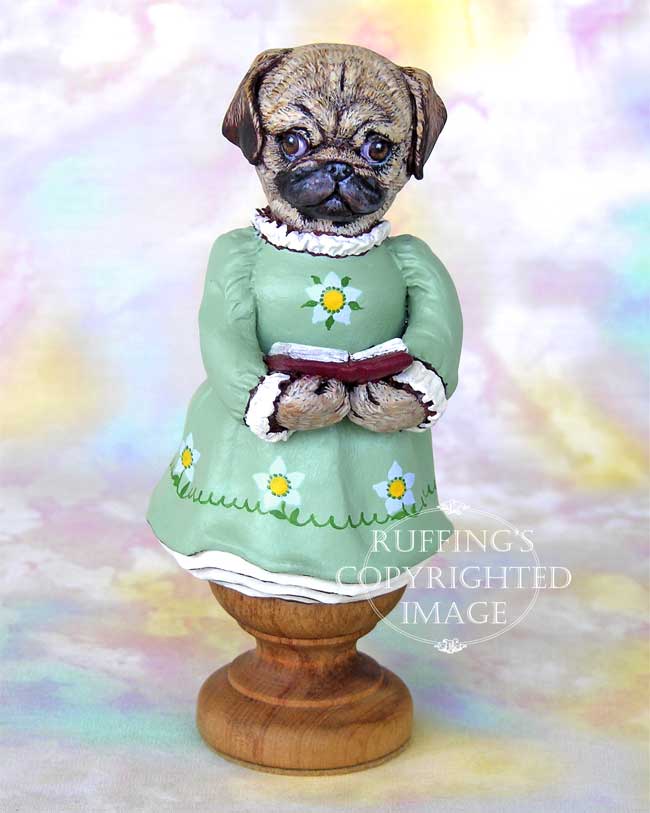 Tillie wears a pretty green dress with a lilac-blue sash tied in a big bow at the back. Pale lilac-blue flowers decorate the front and encircle the skirt. The ivory ruffles at her neckline and cuffs match the ivory petticoats that show beneath her dress.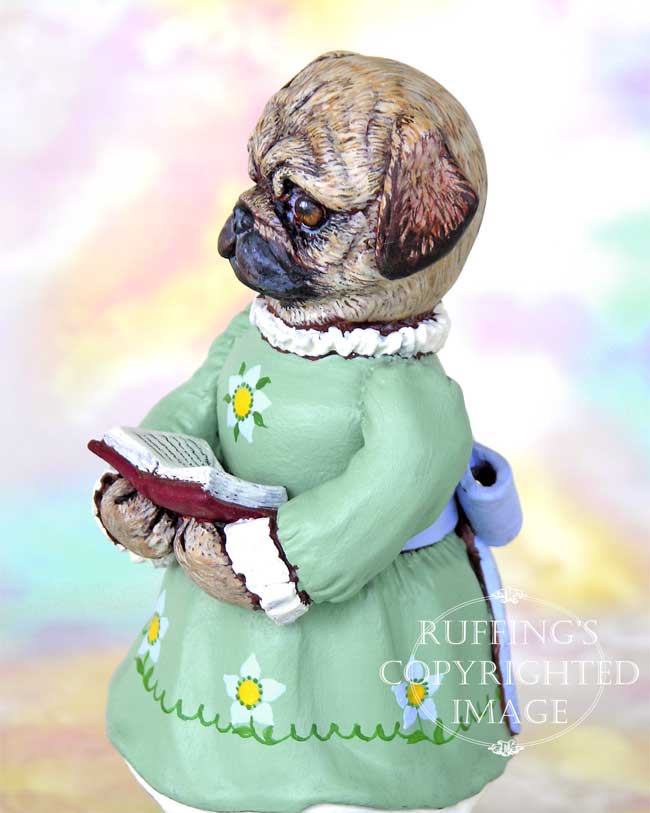 Tillie is an original one-of-a-kind work of art, and she is meant for display only. No molds are ever used in my work. She and her book are hand sculpted from paperclay, and entirely hand painted using acrylic paints.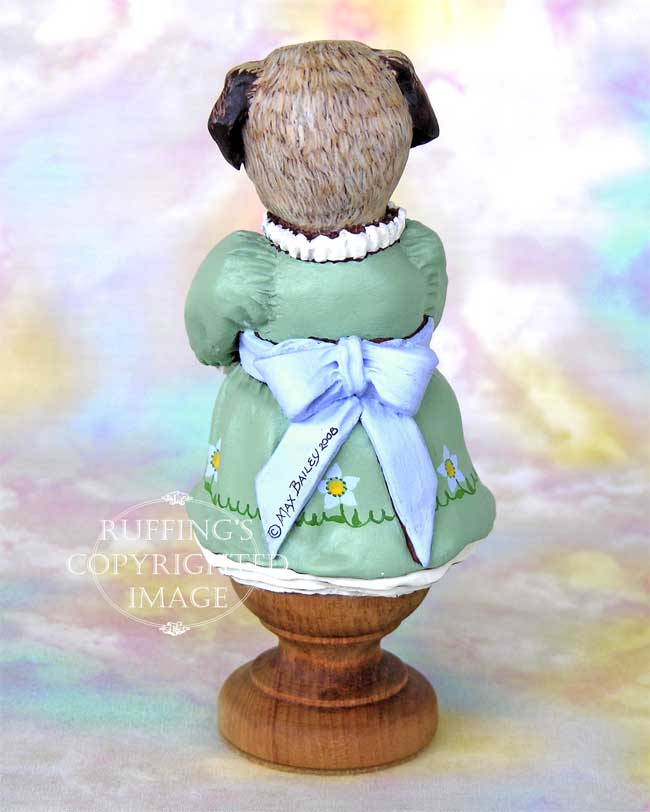 Tillie is signed and dated, and sealed with matte varnish for protection and preservation. She rests firmly on a turned wooden base that is stained and sealed in golden oak.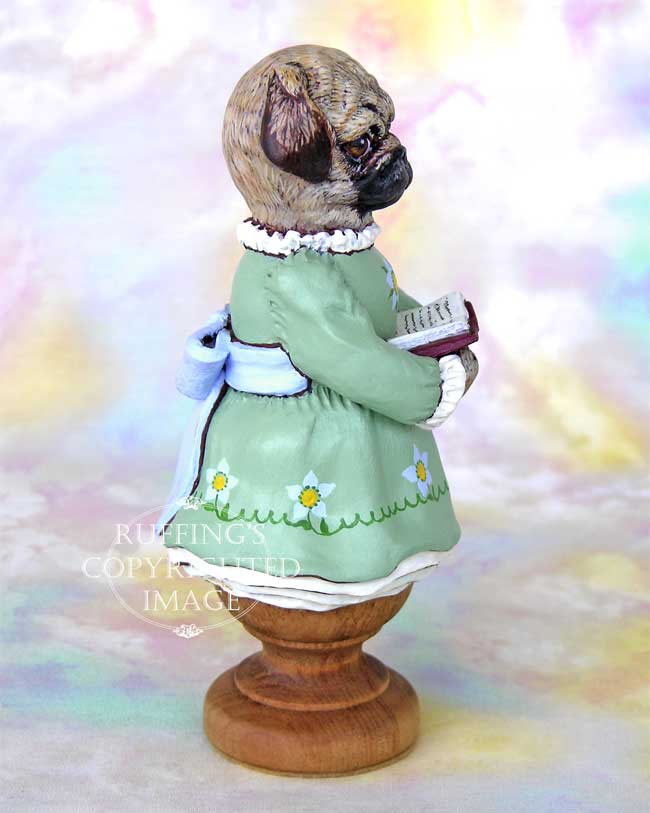 Tillie stands 5 ¾ inches tall.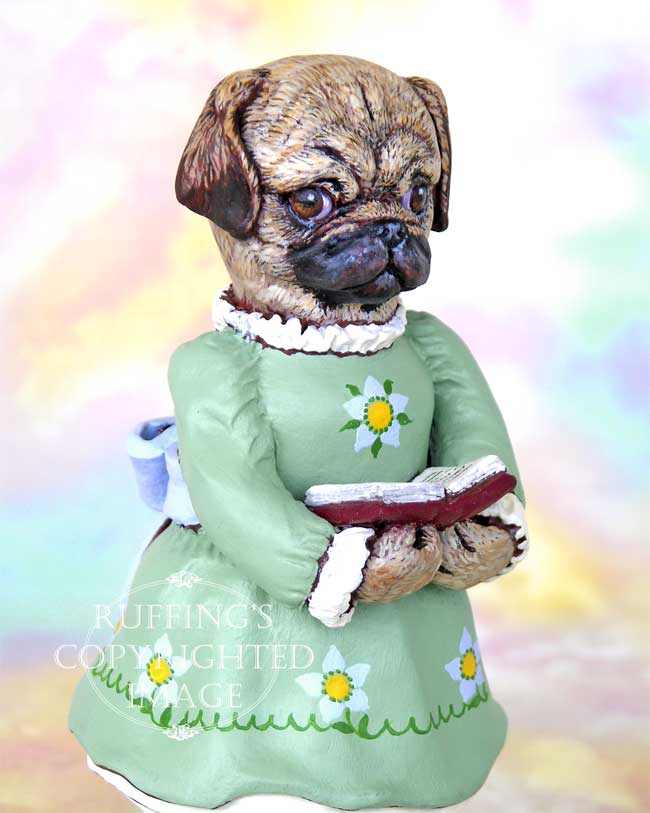 Update: Tillie has already been adopted. Thank you!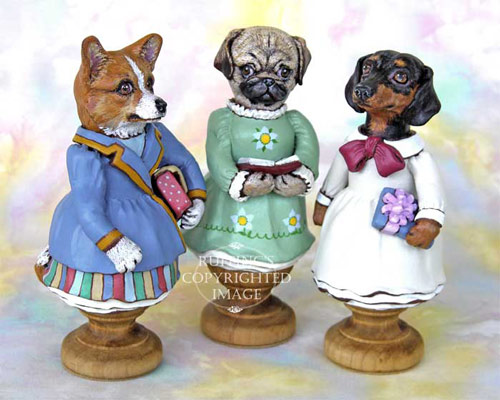 Tillie's friends are Cassie the Corgi (left) and Dinah the Dachshund (right).