Winifred is a sweet little tabby cat who loves company.
She always rushes to answer the doorbell with a plate of freshly baked cookies.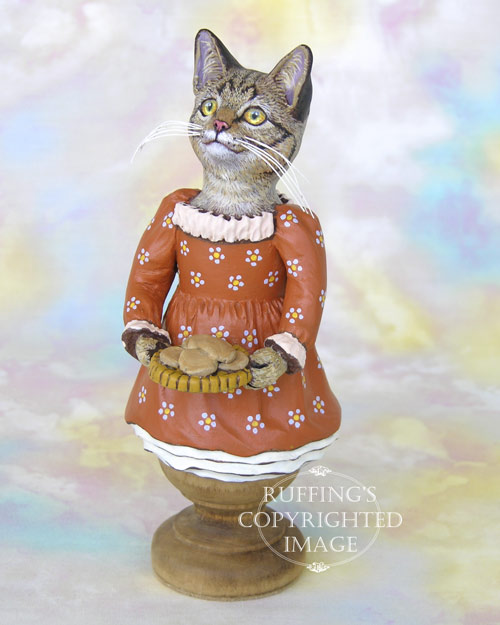 "Please, have a cookie," she will say, whether her visitor is a neighbor, the mailman, or a total stranger. It is very important to Winifred to extend her hospitality.
"Please visit again soon," she will always say, with her pretty little kitty smile.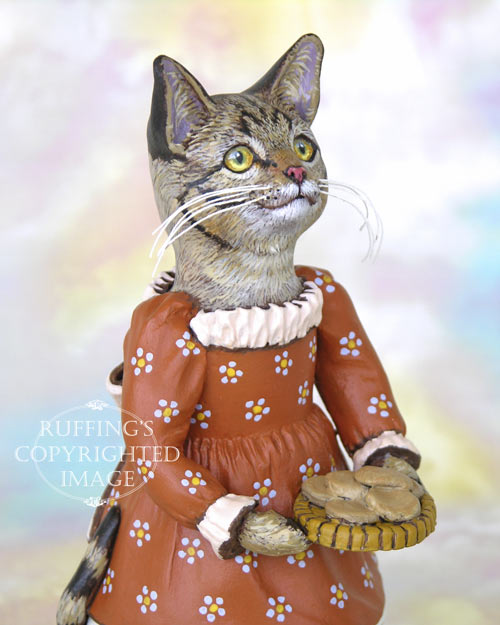 Winifred is wearing a dress the color of burnt orange, with a pale orange ruffle at the neck and sleeves. Her matching sash ties in the back in a big bow. Little blue flowers with yellow centers decorate her dress, and her white petticoats can be seen below her hemline.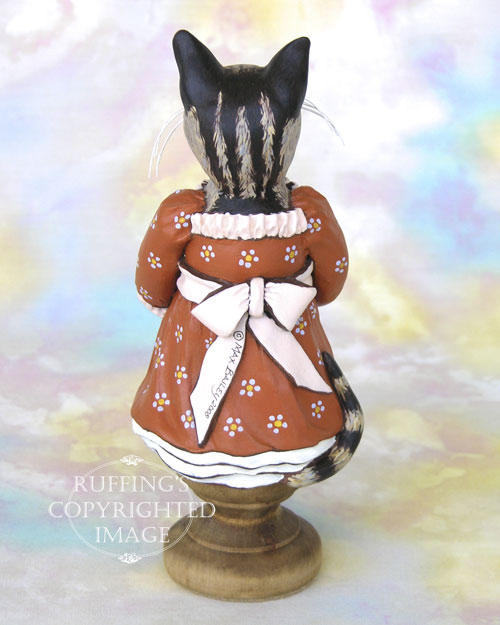 Her fur is painted in a multitude of tabby colors…silver gray, buff, ivory, and gold, with black stripes. Her yellow eyes have a touch of green, and her white whiskers are made from stiffened cotton thread.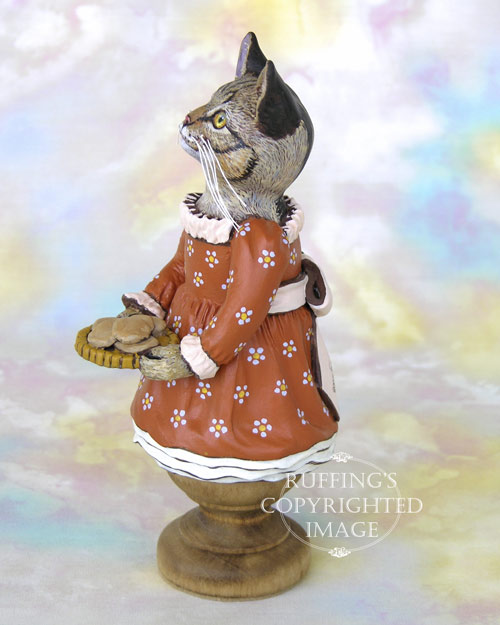 Winifred is an original one-of-a-kind work of art, and she is meant for display only. No molds are ever used in my work. She and her plate of cookies are hand sculpted from paperclay, and entirely hand painted using acrylic paints.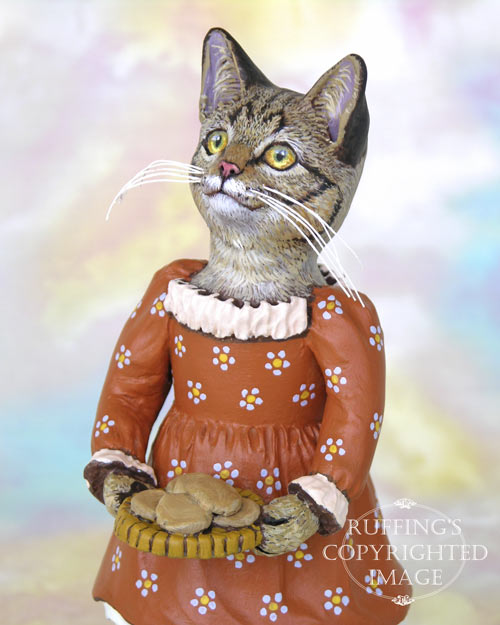 Winifred is signed and dated, and sealed with matte varnish for protection and preservation. She rests firmly on a turned wooden base that is stained and sealed in golden oak.
Winifred stands 6 and 1/2 inches tall. She comes with a hang tag, a certificate of authenticity, and a copy of her story.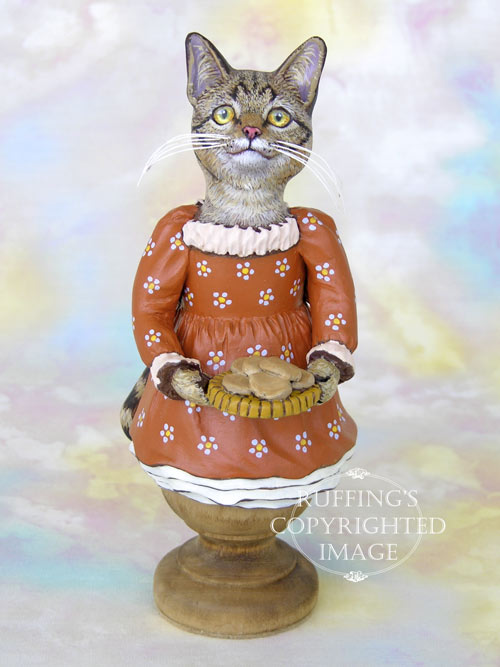 Winifred is available for $225.00. Please inquire to [email protected]