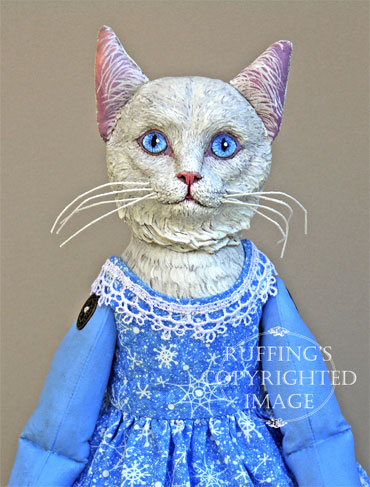 Snowbelle is a lovely white Turkish Angora kitty whose favorite time of year has finally arrived.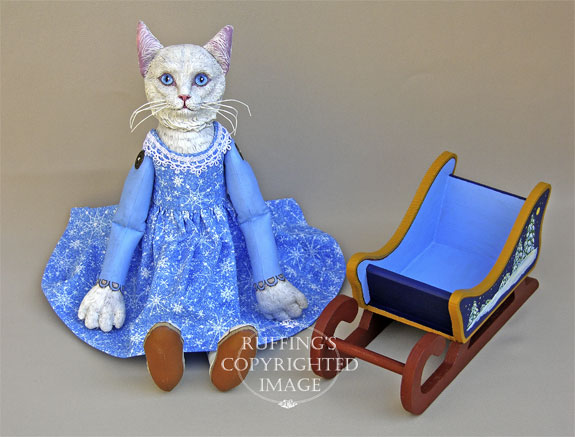 She sits by the window and waits for the magical snowflakes to begin falling from the sky.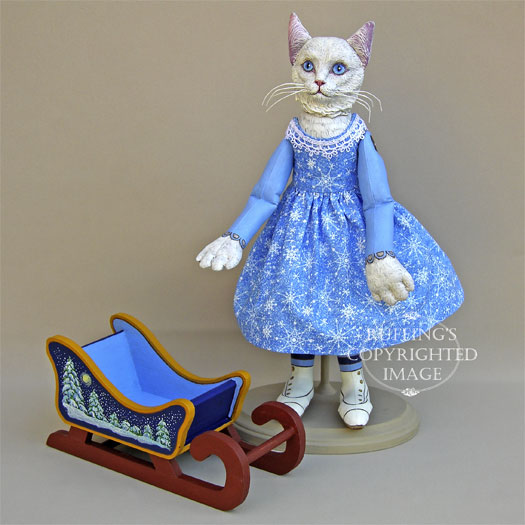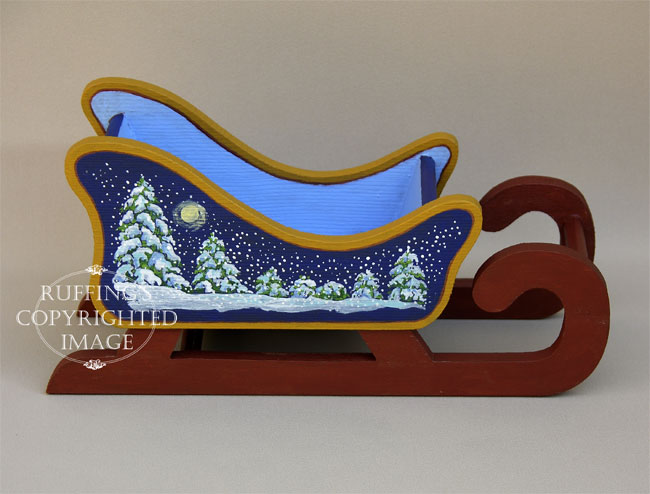 Snowbelle loves the way the snow glistens when the moon is full and all the stars sparkle in the night sky. She loves it too when there's a snow moon, and the snowflakes swirl softly all around her. She painted little scenes on her sled so she can remember how it feels all year long.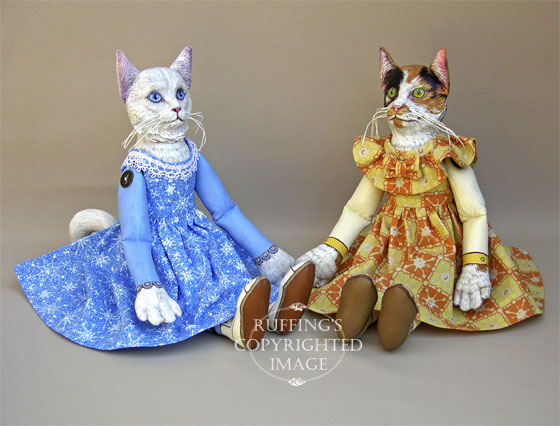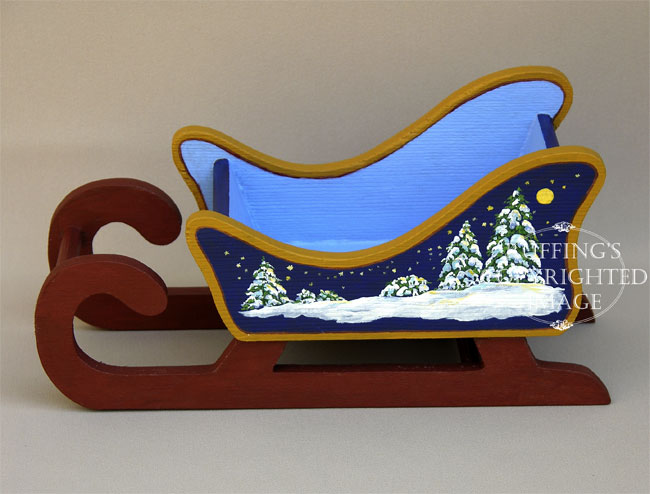 When the ground is white, Snowbelle will call her friend Hedda, and the two will take the sled and head for the downhill slope behind the barn. At the bottom of the hill they will lie on their backs and swish their paws in the snow to make kitty snow angels. Then they'll roll the snow into giant balls to make kitty snowmen.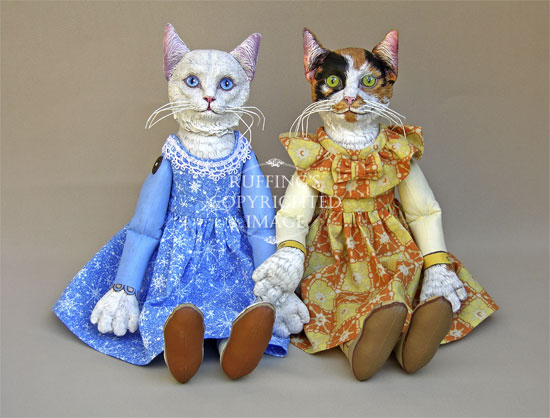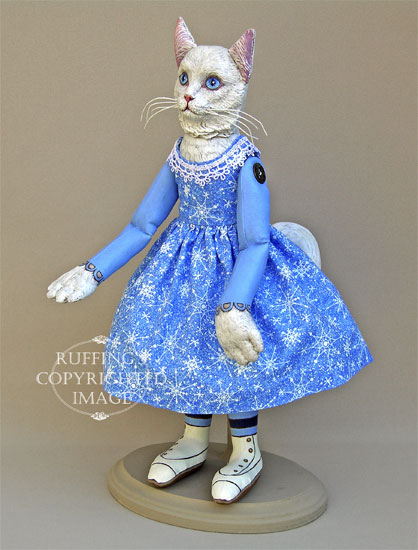 Snowbelle is an original one-of-a-kind work of art, created from my own design and pattern and is meant for display only. She is made from 100% cotton fabric which is sewn, stuffed, and completely hand painted with acrylic paints. She is 13 inches tall.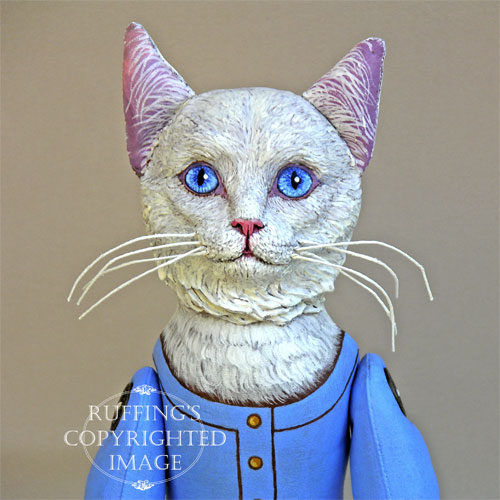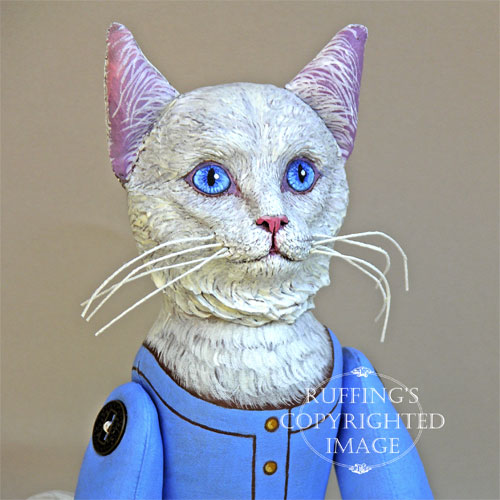 I sculpted Snowbelle's face from paperclay, which I smoothed into her fabric head. Her pearl cotton whiskers were threaded through the paperclay before it dried.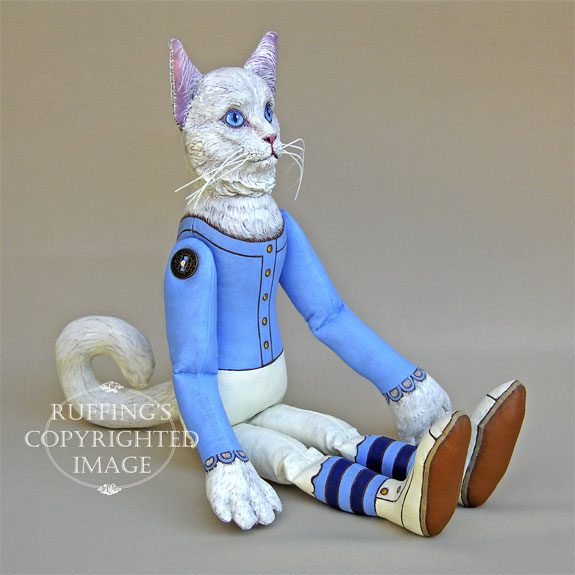 Snowbelle's arms are button-jointed with gold antique-looking buttons, so she can be easily posed, and her paws are needle-sculpted. Her white tail supports her very nicely, so that she can sit up all by herself on a shelf, or a table, or in a cabinet. She will also happily sit in a chair, or stand with a doll stand. (Chair and doll stand not included.)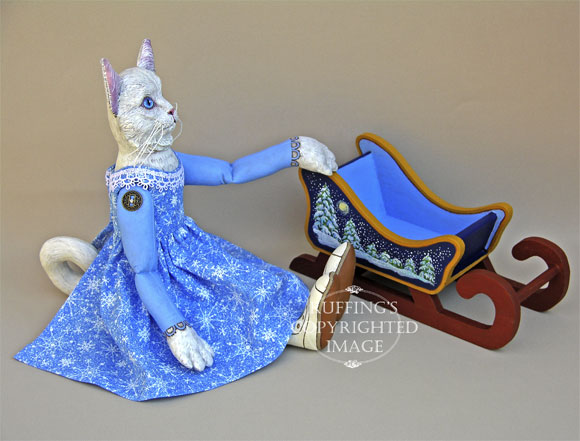 I created Snowbelle's pretty dress from blue cotton fabric that has a delicate pattern of snowflakes, and added white lace at the neckline. She has painted ivory bloomers that match her cute little high-button shoes with gold buttons. Her kitty legs are covered with tights that are striped in two shades of blue. They match her wooden sled.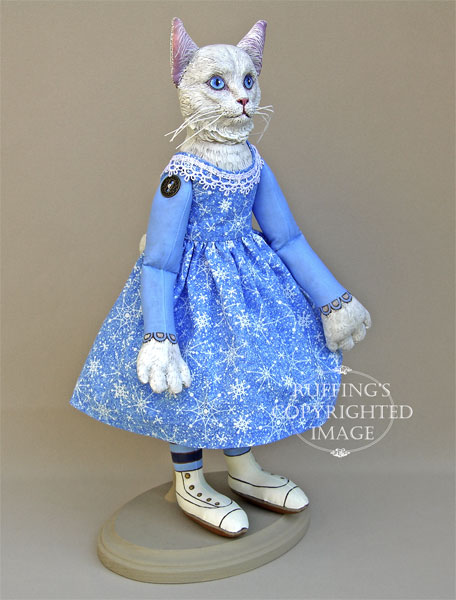 Snowbelle is signed and dated, and sealed with matte varnish for protection and preservation. She comes with a hang tag, a certificate of authenticity, and a copy of her story.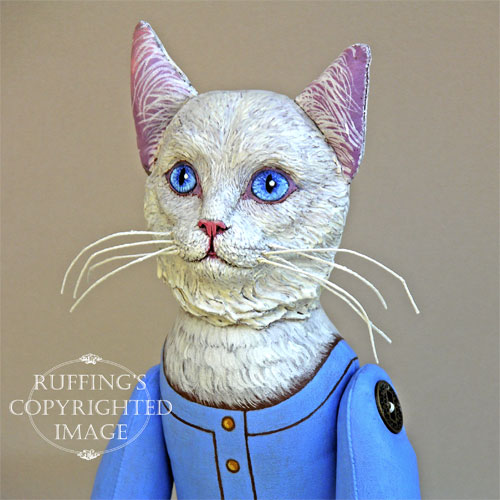 Snowbelle and her hand-painted sled are available for $650.00, plus shipping. Please inquire to [email protected]