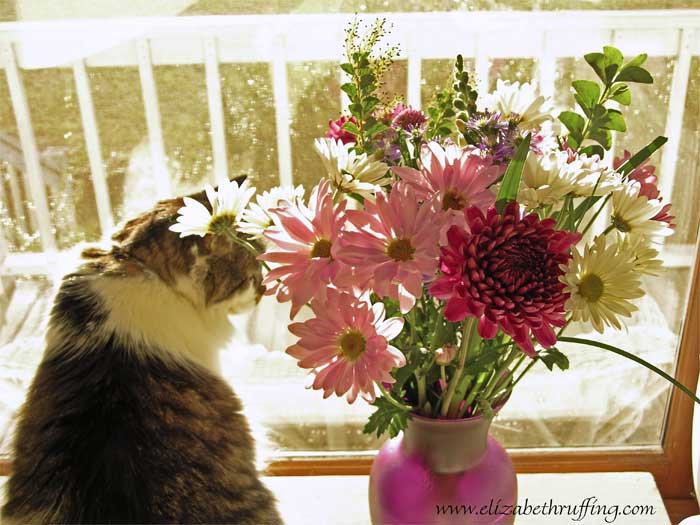 Happy Valentine's Day, everyone!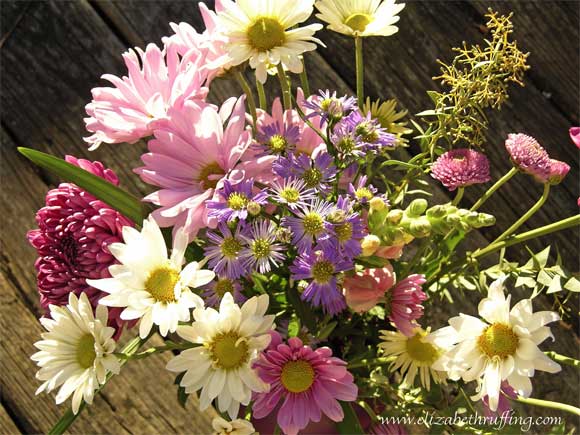 I thought I'd share my pretty Valentine's flowers with you.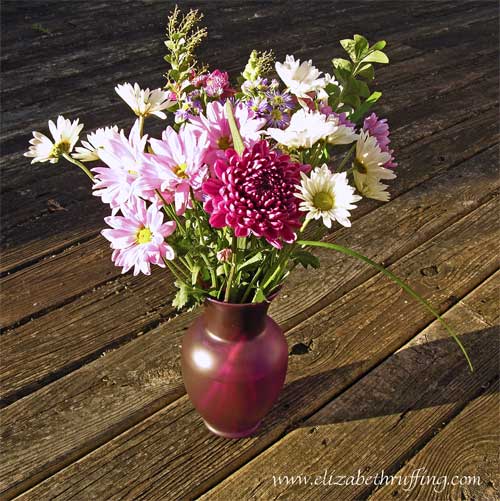 Please have a cookie and some tea too.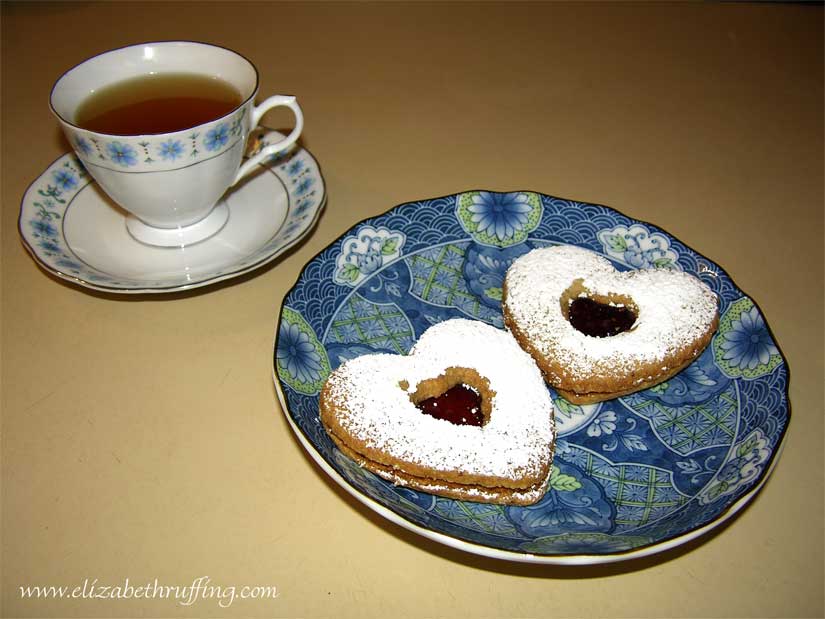 Yesterday, I made Linzer Hearts from the All New All Purpose Joy of Cooking. I used the recipe for Drei Augen and used raspberry preserves, boiled for two minutes and then cooled to lukewarm, for the filling. They are dusted with confectioner's sugar. I would think many shortbread cookie recipes would work nicely as well.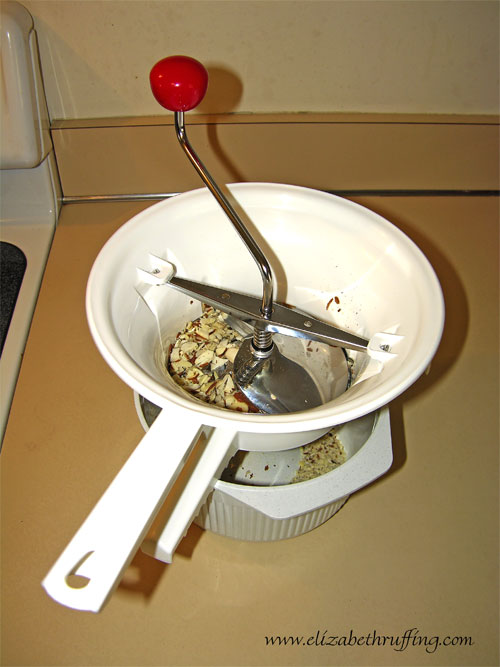 The Drei Augen dough required ground almonds. I didn't have a food processor, but I "discovered" that I do have a food mill. It was in the kitchen closet just waiting for the day I would realize how useful it is. I used the large-holed grater plate and then worked my way down to the medium-holed one. Or, that was what I planned to do. The novelty of the food mill attracted a helper.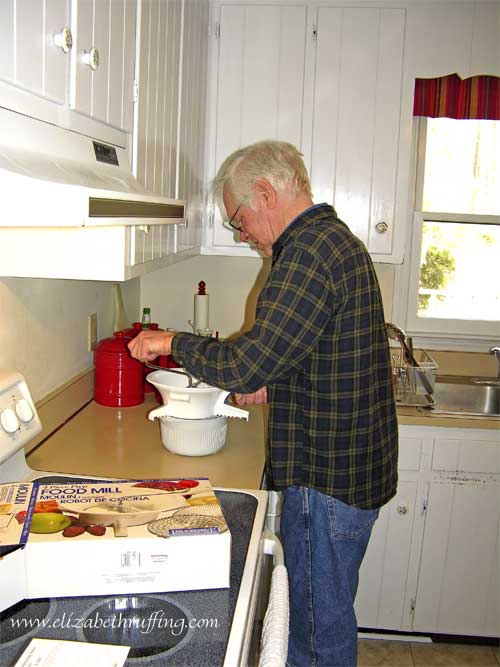 My dad wanted to "see how it works" and he ended up grinding all my almonds for me. This food mill thing worked out pretty well! I wonder what other gadgets I might have in that closet and what they might encourage others to do for me. Hm.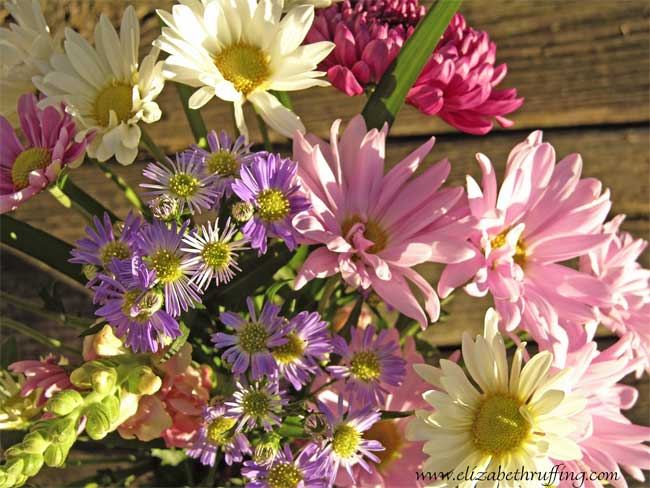 Enjoy your day!