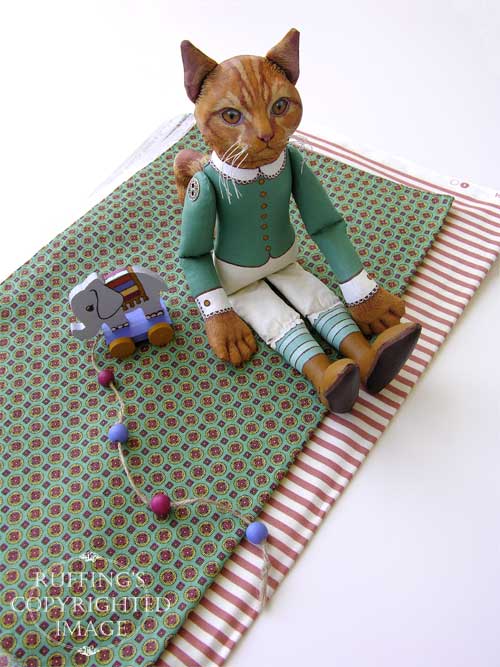 I've been doing a little fabric audition for "Emily and Edwin". I pulled out all the fabrics I had that I thought might be a good fit. Right now, I'm leaning toward the ones above because, to me, they have a circus feel, which works well with the elephant idea.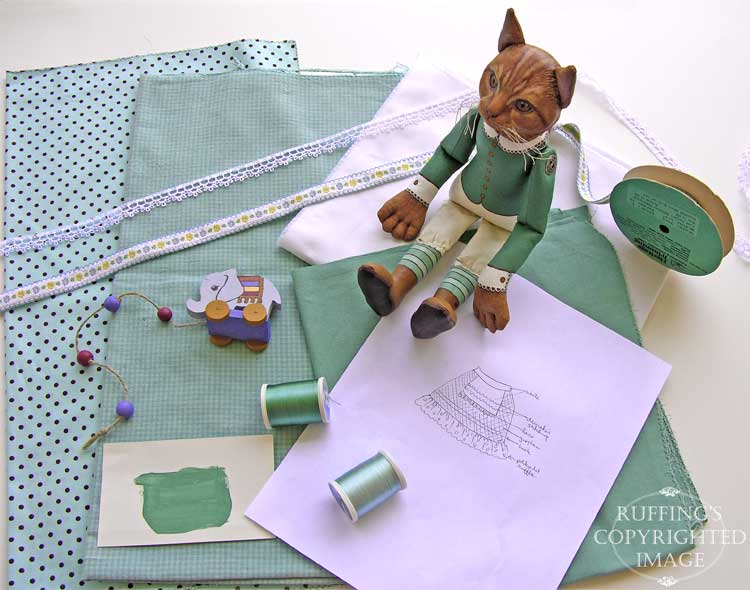 Earlier today, I was leaning toward the combination above. I did a sketch of how I thought they'd be assembled, a polka dot ruffle underneath the gingham skirt, with an embroidered white apron on top, maybe a decorative ribbon on the apron as well.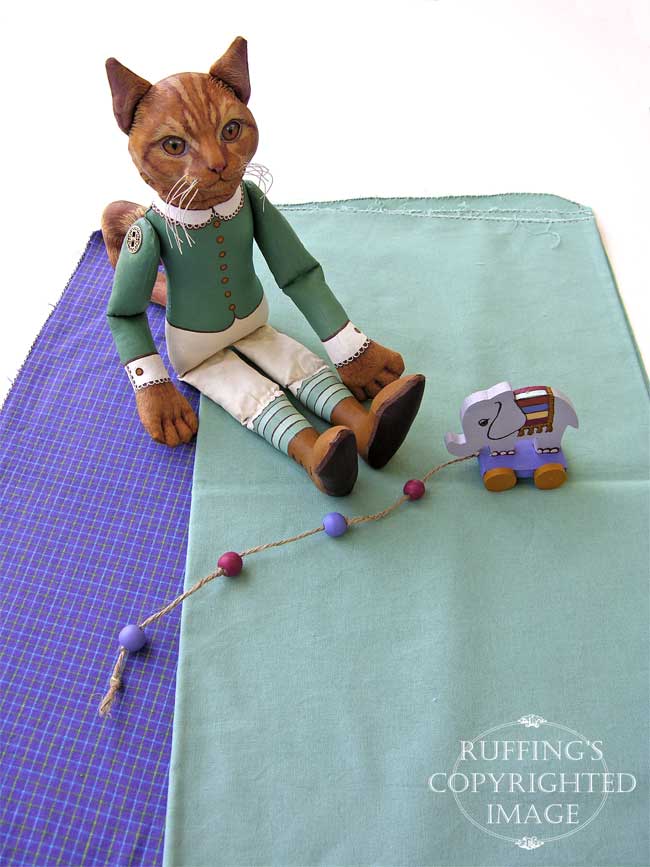 Then there was the plain and simple look, with a solid green over skirt and a subdued purple underskirt that matched Edwin the Elephant's base. Decisions.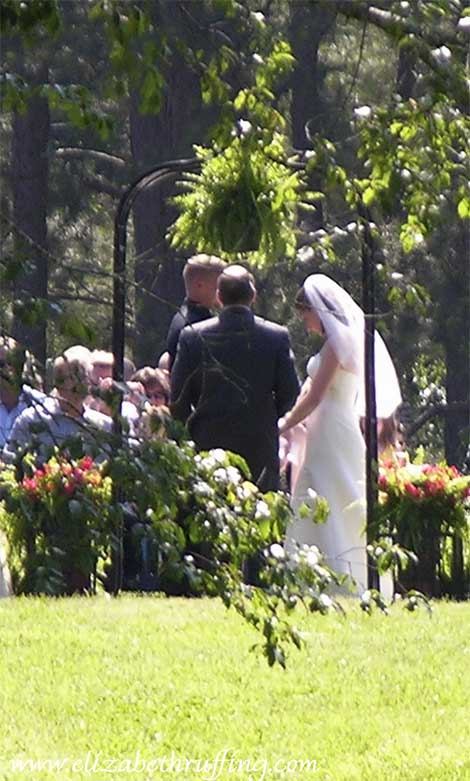 I ran out to mow our field of dandelions this morning. There's a country wedding out here today, and that wouldn't do for a backdrop. No, not my wedding, although that would be a funny story if I ran out to mow a field before the ceremony!