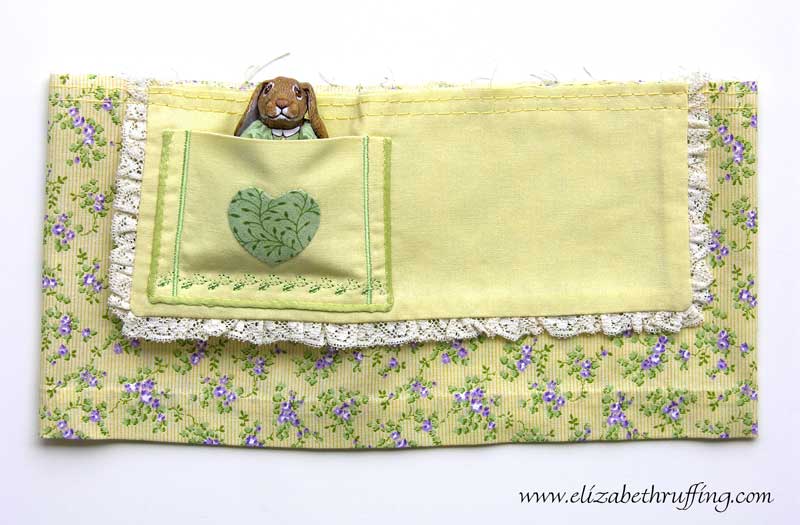 I've been trying out some new presser feet for my sewing machine. That's little Beulah Bunny, enjoying her new apron pocket. Husqvarna Viking keeps coming out with new, clear versions of their presser feet, which make certain tasks a lot easier. So far, I have their Clear B Edge Stitching Foot, (below left), and their Clear Open Toe Foot, (below right).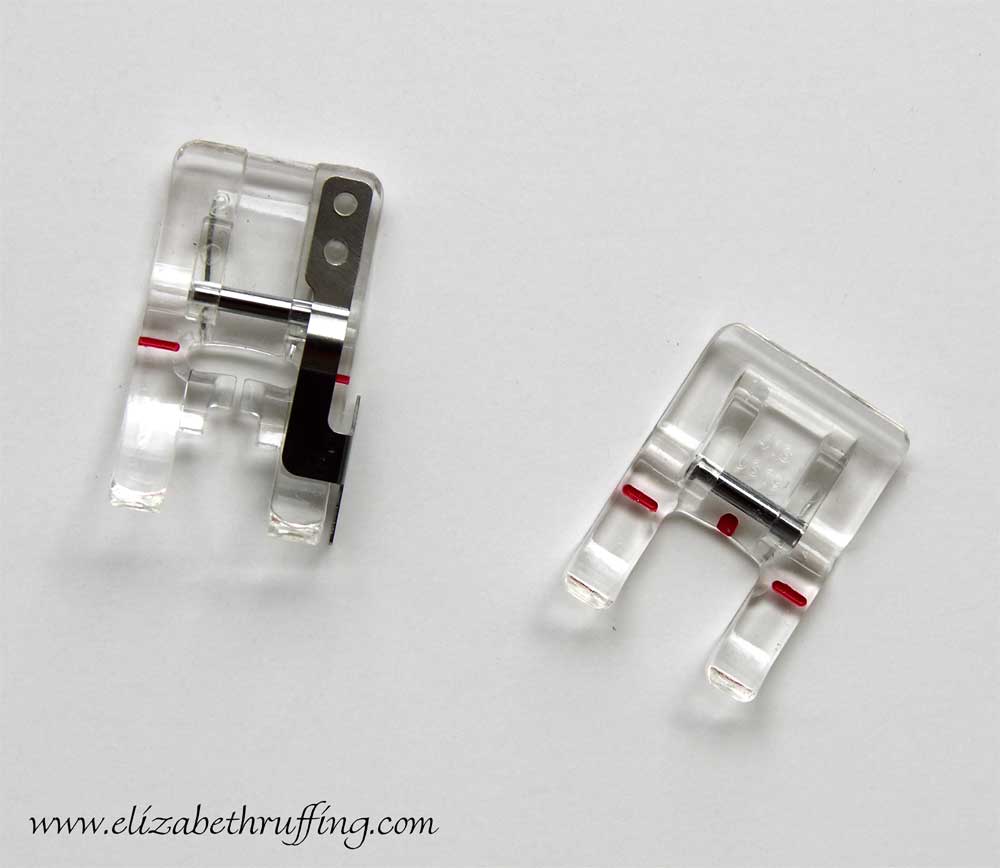 The Clear B Edge Stitching Foot helps guide you along edges while you do decorative stitching. The Open Toe Foot is great for machine appliqué stitching, because you can see where you are going, when you are following a raw edge or a line. Both have a tunnel on the underside to allow the bulk of your decorative stitching to slide through without jamming anything up.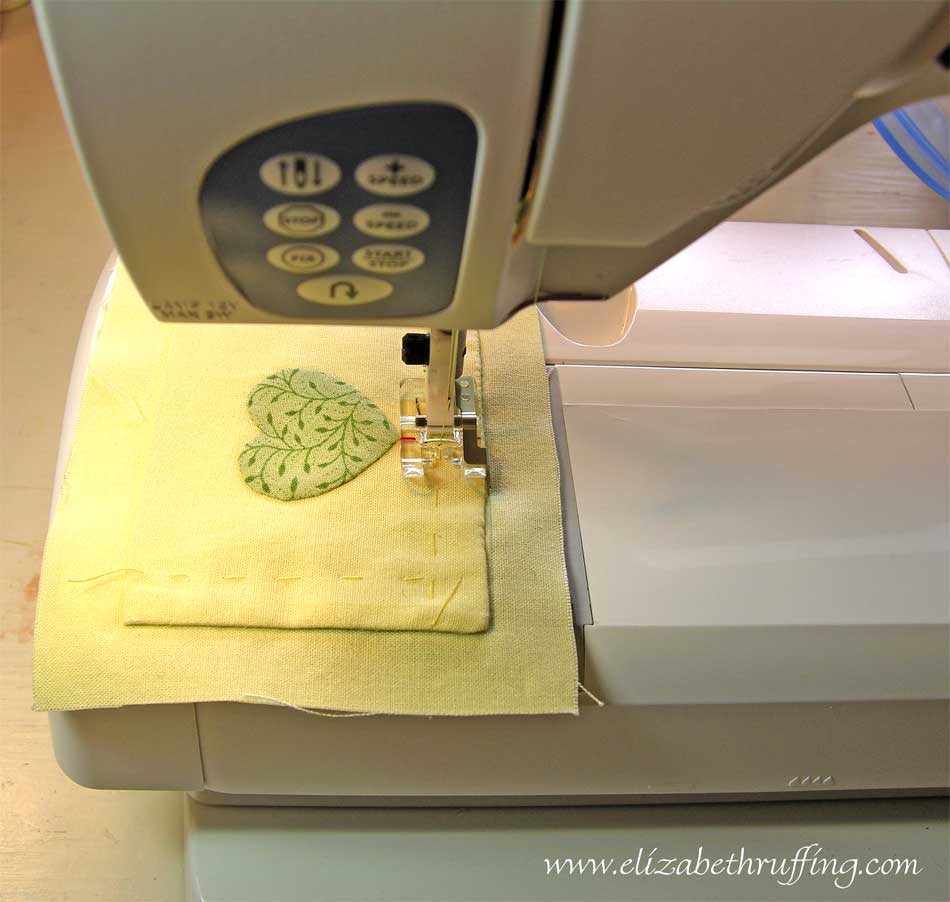 I used a chalk pencil to mark a straight line on my fabric, when I was putting my decorative stitching on my apron pocket. Then I used the Edge Stitching Foot to follow my line. That kept my decorative stitching nice and straight.
Happy Memorial Day to everyone!