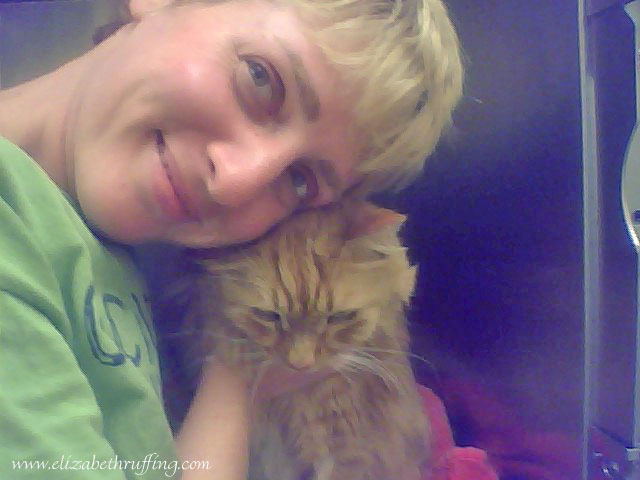 We've been back and forth to the hospitals these past few days, the animal hospital and the people hospital. Mr. Laurence, our most senior kitty seems to have developed lymphosarcoma, a form of cancer. We are still waiting for another test result to come in, but all the other tests seem to be pointing to that.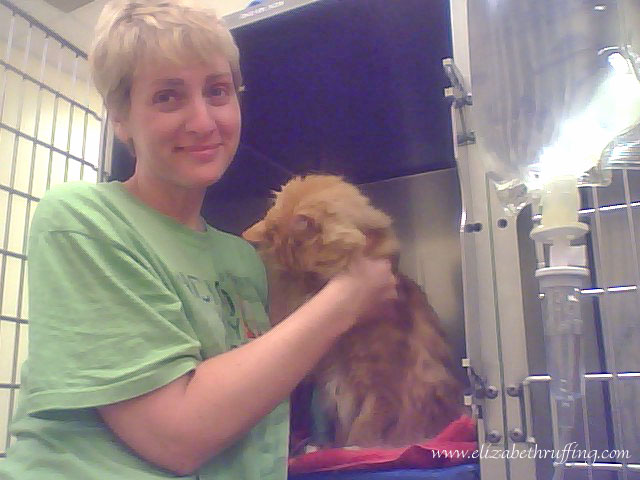 He spent two days at the vets' having IV fluids, and we visited him a couple of times a day. Everyone there was very nice, and Laurence is a very good patient. Visiting him seemed to cheer him up. I've learned that it is important to try to stay positive and calm around him. He seems to pick up on our emotions.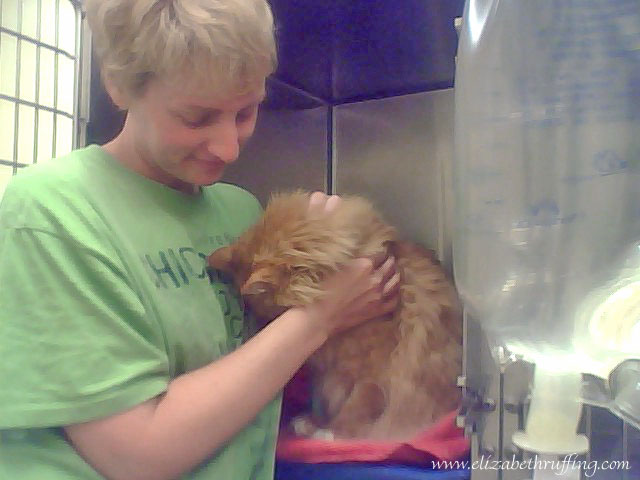 He's at home now, resting, and we're giving him subcutaneous fluids and medication here, to keep him as comfortable as possible. He is seventeen years old and he has always been, and is being such a good boy. We've been sitting outside with him, and keeping him company in the house.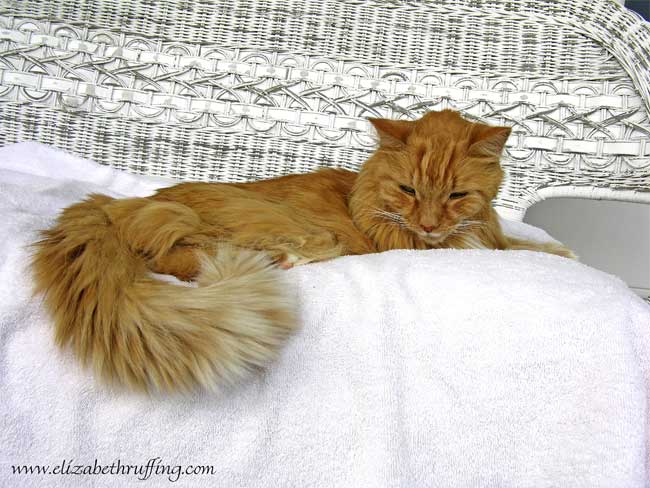 He likes to sit in his little box next to the computer to keep an eye on me when he isn't dozing off.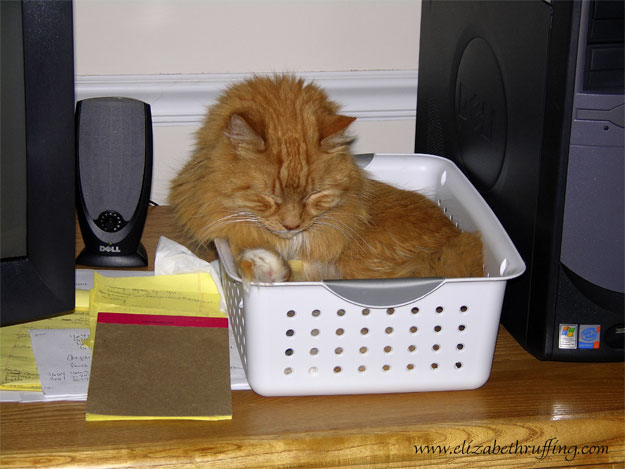 During this time, my mom has also been in and out of the hospital, first the ER, twice, and then overnight. We're not quite sure what the cause is, a virus perhaps, but she is feeling unwell. She had lots of tests that all came back fine, and she came back home. We'll be keeping an eye on both of our patients. I can't post pictures of my mom's past few days here, of course…she wouldn't appreciate that! But, I hope Laurence doesn't mind. He seems to feel better with her back home too.