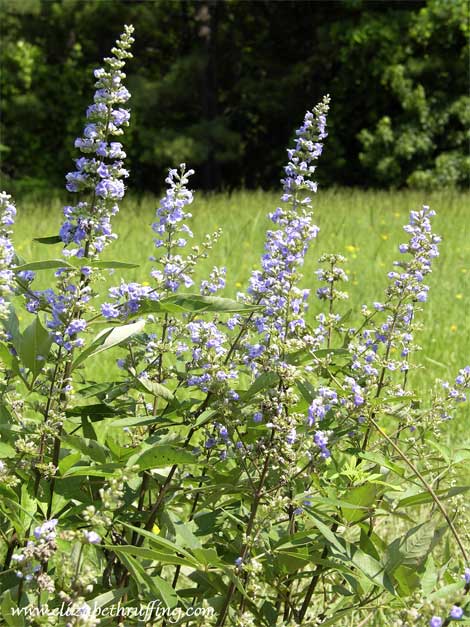 Yesterday was a very hard day. I had to say goodbye to my Laurence. We had seventeen happy years together, and I stayed with him as he passed away peacefully. It's a very sad thing, hard to even express, but I am grateful that he had a happy and healthy life, with lots of kitty friends and people to love him. I planted a Shoal Creek Chaste Tree near him, as a remembrance marker.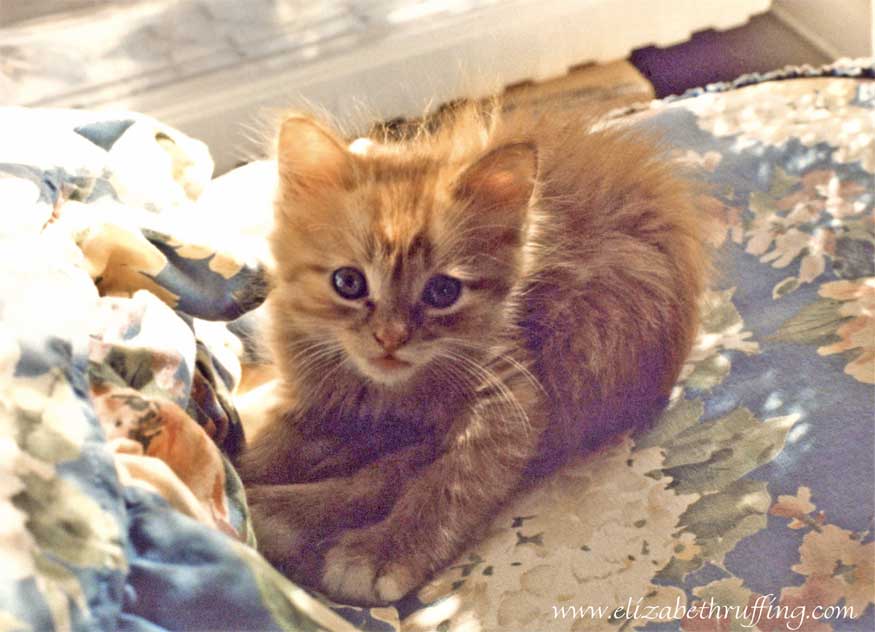 Laurence came home with me from the SPCA when he was just five weeks old. He was the naughtiest kitten I ever saw, but also the smartest and funniest. He was as cute as cute could be. He had an angelic face, but there seemed to be no end to the trouble he could think up to get into. His creativity was boundless. He had plenty of adventures, flying into our Christmas tree, answering the telephone when it rang, gleefully playing with our cat and dog (who weren't sure how they felt about kittens), wrestling stuffed toys, and climbing everything he saw. Nothing discouraged him and he always had fun. He always made us smile, regardless.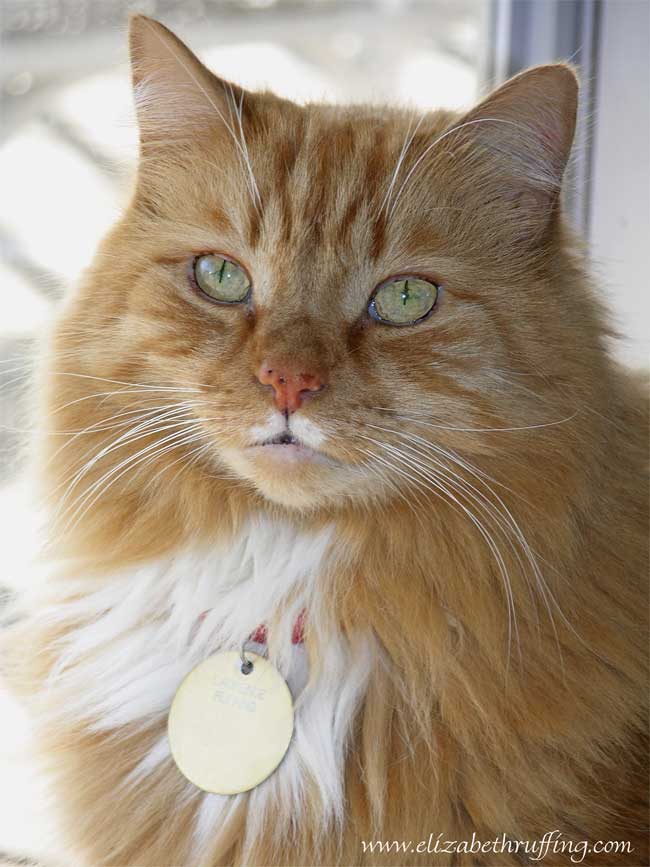 He grew up to be a handsome, elegant, kind-hearted, sweet gentleman. He welcomed every cat and kitten who moved in after him, sharing his toys, his food, and anything else they seemed to want. He played father and policeman to all of them, but always in a gentle and loving way. He was always up for a good conversation. At night, he'd sleep with a paw on my shoulder, or my hand, just to make sure we kept in touch. I don't think there could be a better cat or a better friend. We will all miss him terribly, but I wouldn't trade in the time we had with him for anything.
I would hope that anyone who is looking for a pet would consider adopting a shelter pet. I know I was afraid at first to go into a shelter. I remember asking my dad to go in ahead of me. But it was so worth it. There are sites like Petfinder, that can help you locate shelter animals in need of homes in your area. Even if you can't adopt, I hope you will consider donating to a shelter or an animal charity. There are so many in need, especially in these times.
In other news, my mom is feeling a little better, but still unwell. It's been an especially tough few days here. Here's to better times ahead.