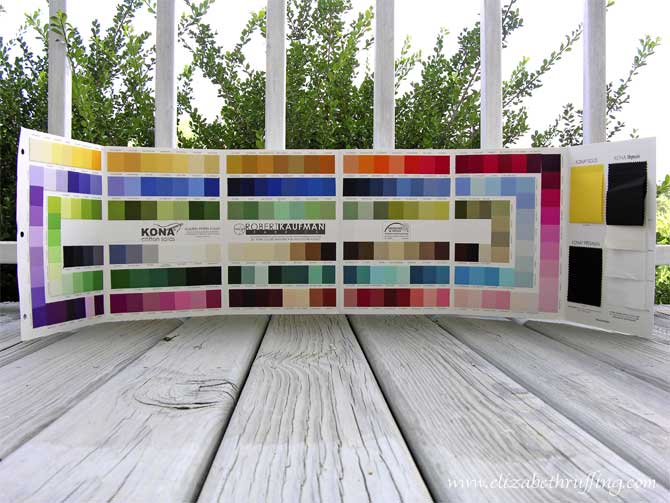 I finally received my Kona Cotton Solids card this week, after ordering one from an online store last February and receiving the Moda Bella Solids card below by mistake. From what I understand, the Robert Kaufman Fabrics company was waiting to add the new colors, and so it took a long time to get the new cards in. It's pretty exciting to see all the choices they both offer, and it is so much easier to match fabric for doll dresses or quilt projects from home, than it is to drag all your stuff to the store. Plus, no one gets freaked out when you pull a cat doll out of your purse! One quilt shop lady once gasped, "I thought it was REAL!" when I did that one time. That was kind of confusing, for me, since I don't normally see cats wearing pantaloons and stockings. But, that's okay. I think she recovered.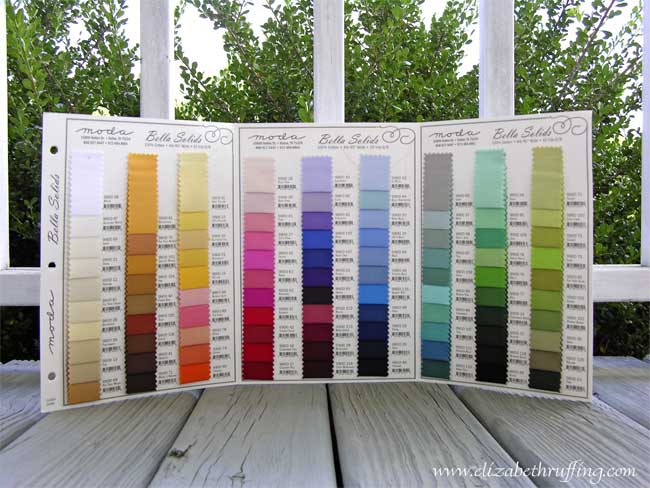 Everyone is working on recovering here too, since the past month's hospital and illness upsets. I think the calm after the storm is actually when the feelings catch up with me. I think it is so important to handle everything that needs to be done, during any time of crisis, that you don't have time to let yourself feel too much. You know you have to keep going. So, once everything calms down, you start to feel the stress and the sadness and the loss.
I also find myself thinking about my own bout of illness, now fourteen years ago, when my own life turned upside down. I think about how far I have come, and how lucky and grateful I am to have such a wonderful family and friends and pets who stuck by me through everything. I also think about how my life changed, and what those changes have meant.
This may surprise you, but the drawing below is not from my childhood. I drew it when I was in my twenties, and it was truly the best I could do. On the right, are my attempts to draw Sylvester and the Magic Pebble, and on the left is Lafcadio, the Lion Who Shot Back, both wonderful books and characters, by the way. I was not beginning to learn to draw or paint; I had already reached a professional level. This is just where I ended up. I needed to draw with a brace to keep my hand steady, and I could only draw for short amounts of time.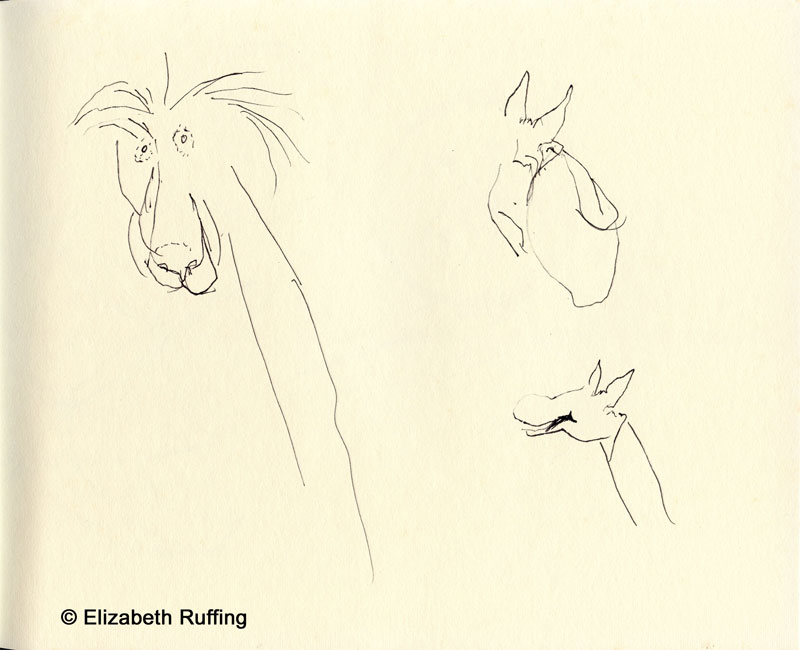 I can remember my parents giving me a coloring book and some crayons, to work on my coordination, and I could not stay in the lines. I remember holding onto book shelves so I could walk across a room, sliding down the stairs while sitting on the steps because it was too difficult and painful to walk, and I remember crawling across the floor sometimes too, all as an adult, recovering slowly. Year after year, I got better and better. And I know it changed me.
I became more acutely aware of other people, what they said or did. I saw the good and the ugly in them. I learned who was kind and who was not, and I appreciated the kindness tremendously, when I found it. It became harder for me to do my own projects, and so I focused more on what other people were doing and tried to participate. I lost some confidence, but I kept going, kept trying. This week, while I've been thinking about these things, I've realized I still need to put up more of a fight to express myself, to be who I am, and to do what I want to do. I am afraid I have not been trying hard enough. I'm not sure it ever becomes easy to be a creative person, or perhaps, to be any person. It takes courage and perseverance.
We watched Phoebe in Wonderland this weekend, and I was touched by it. There is a nice quote in it, where Phoebe's drama teacher reassures her, that goes like this…
At a certain part in your life, probably when too much of it has gone by, you will open your eyes and see yourself for who you are, especially for everything that made you so different from all the awful normals. And you will say to yourself, "But I am this person." And in that statement, that correction, there will be a kind of love.
I think it is that love, the love you must have for who you are, that makes expressing yourself and being true to yourself worth fighting for.