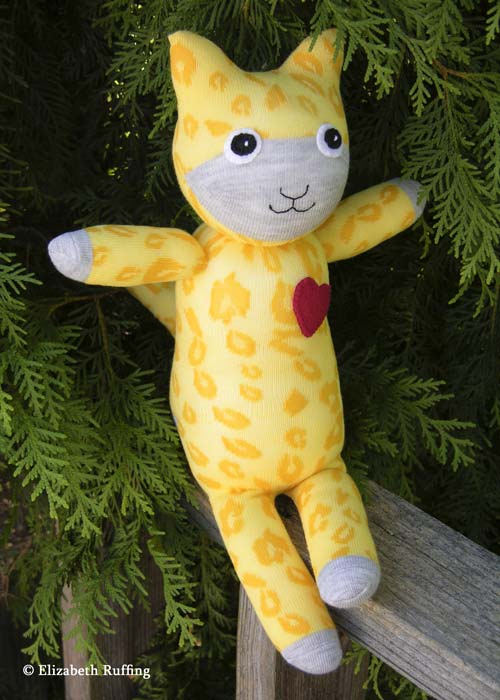 While I was out on the deck with my camera this afternoon, these sock kittens leaped out of the bushes and pleaded with me to take their pictures. They really wouldn't take no for an answer. So, I did.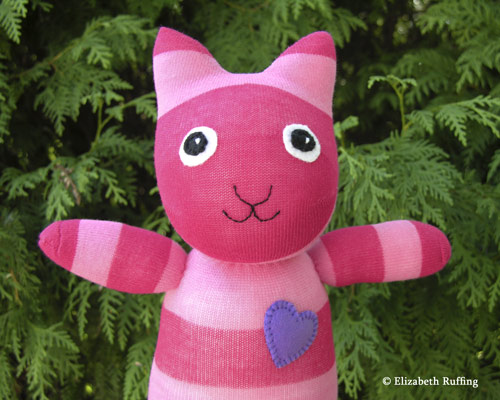 Here they are. They want a lot of attention. If you'd like to adopt one, they are over in my Etsy shop.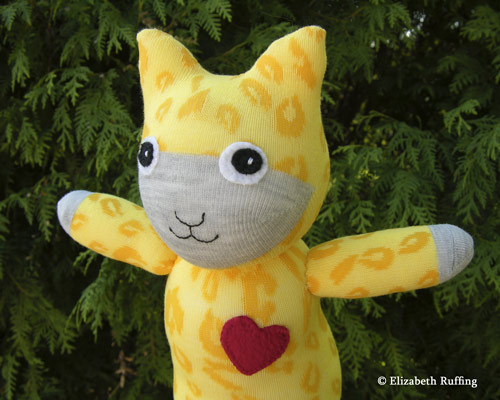 I added Facebook share buttons to this blog yesterday. They appear under each post, and on each page. I was so surprised to see quite a few of the posts had been shared before, according to the numbers next to the buttons. That's pretty neat. If you haven't "liked" our page on Facebook, please do. It's a good way to keep up with what we're doing while I'm making the transition for a relaunch with our Ruffing's site.