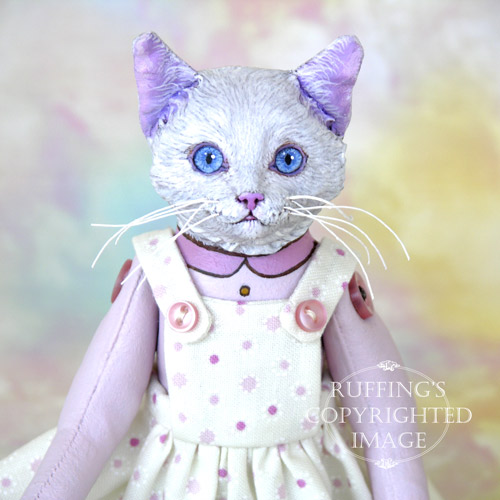 Amy rises with the sun. She opens her eyes, and they are as blue as the sky on this perfect morning.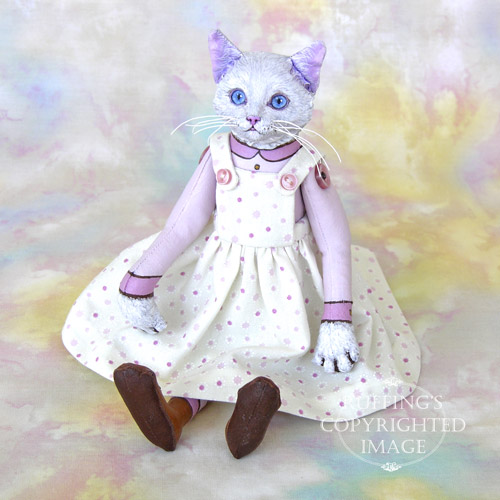 She dresses herself in her favorite pink blouse and buttons on her ivory pinafore with polka dots in two shades of pink. She carefully selects the striped tights that exactly match, then pulls on her little brown boots with the gold buttons.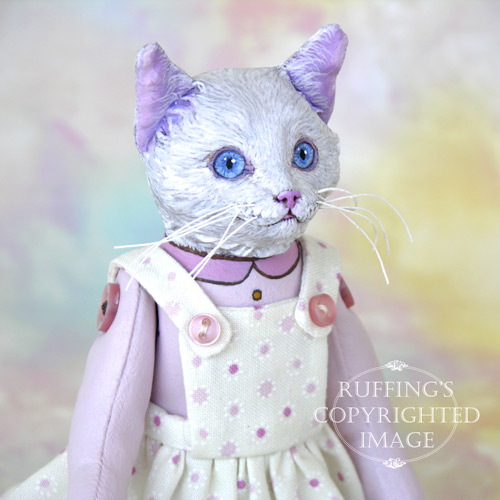 Amy tiptoes out to the kitchen to see if breakfast is being served. If not, she sits herself prettily in front of the computer and checks the Yahoo kitty news, the weather forecast, and latest fashion updates. Amy prides herself on being well-informed.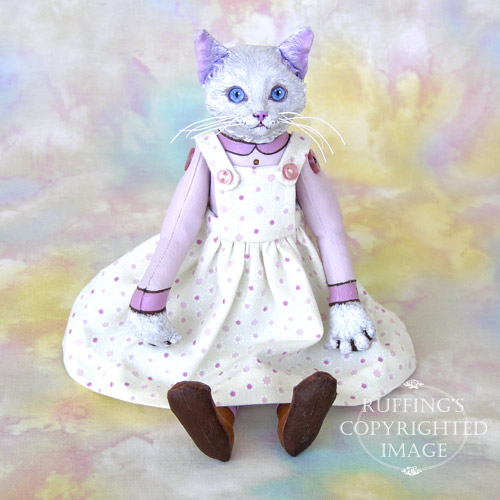 Amy is an original one-of-a-kind work of art, created from my own design and pattern. She is made from 100% cotton fabric which has been sewn, stuffed, and completely hand painted with acrylic paints. Her whiskers are made from stiffened cotton thread.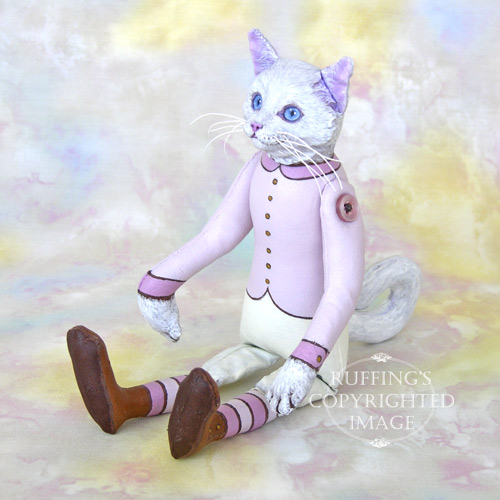 Amy's paws are needle-sculpted, and her arms are button-jointed so that she can pose. Her face was sculpted from paperclay smoothed into her fabric head. Her curled tail enables her to sit by herself on a shelf or a table, or in a cabinet. She can also sit on a chair, or stand with a doll stand. (Chair and doll stand not included.) Amy is meant for display only.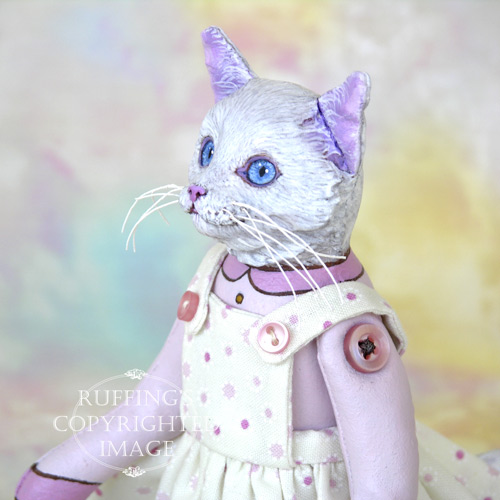 Amy is signed and sealed with matte varnish for protection and preservation. She is 8 and 1/2 inches tall.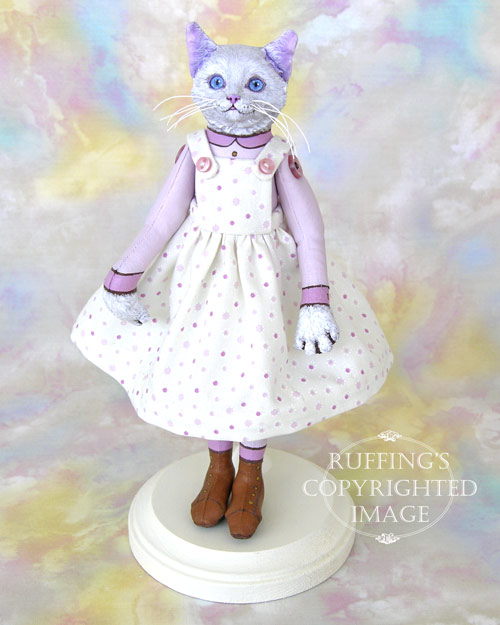 Update: Amy has been adopted. Thank you!