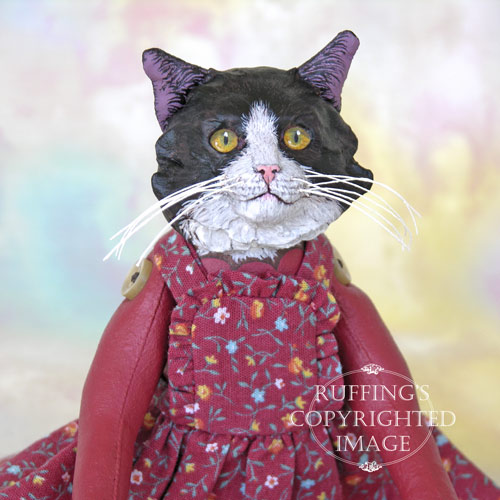 Despite her exotic name, Zelda appears to be sedate, serious, and practical minded. Her soulful yellow eyes look directly out at you, so that you would never think to question her honesty.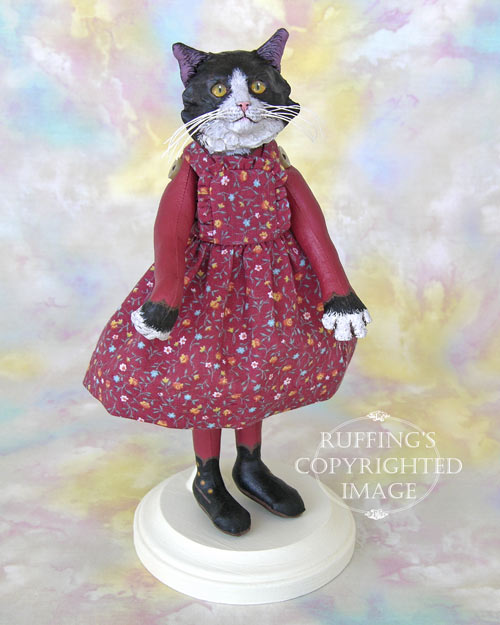 No one suspects that Zelda leads two lives. At night, especially on moonlit nights, Zelda could be seen singing and dancing wildly in her back yard, if anyone thought to look. She sings all of her favorite songs, whirling and twirling in the moonlight, bursting with creative energy.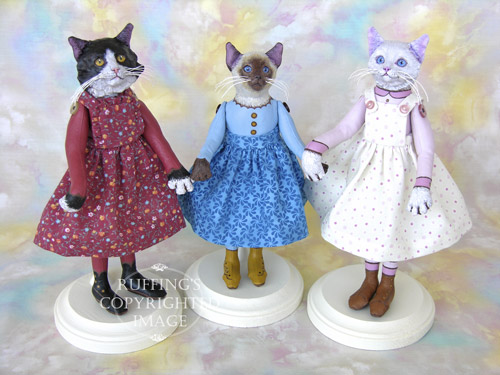 "Was there a party last night?" the neighbors ask.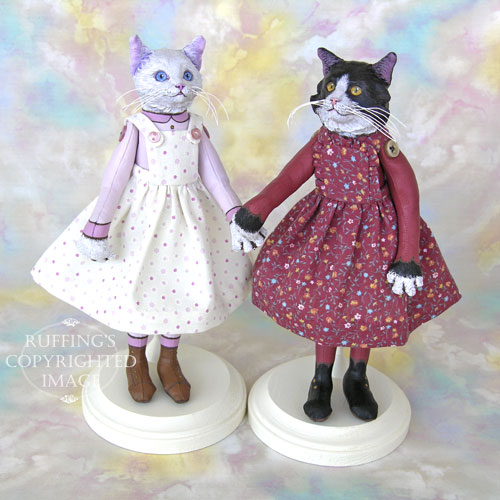 "I didn't hear anything," Zelda responds, and smiles mischievously to herself.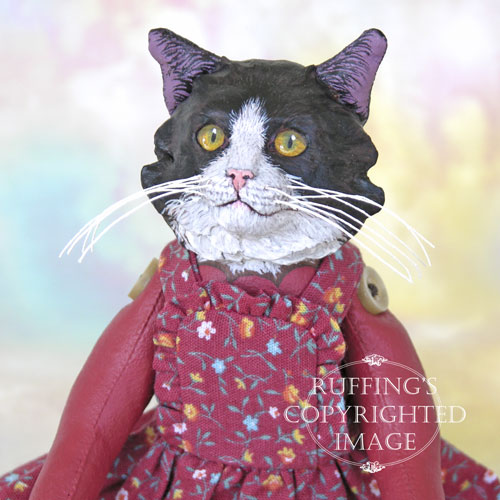 Today, Zelda wears her daytime red flowered pinafore with a ruffled bib. It has a pattern of orange, white, and blue flowers. Her red scalloped shirt and red tights match the pinafore, and her high-button black shoes match her black fur.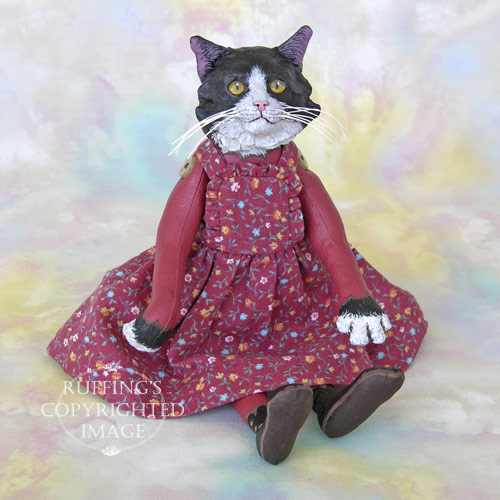 Zelda is an original one-of-a-kind work of art, created from my own design and pattern. She is made from 100% cotton fabric which has been sewn, stuffed, and completely hand painted with acrylic paints. Her whiskers are made from stiffened cotton thread.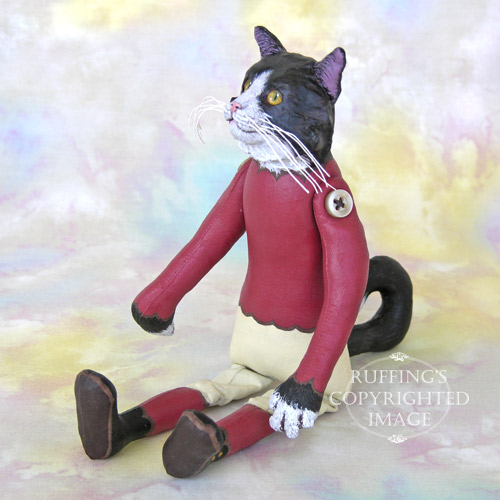 Zelda's paws are needle-sculpted, and her arms are button-jointed so that she can pose. Her face was sculpted from paperclay smoothed into her fabric head. Her curled tail enables her to sit by herself on a shelf or a table, or in a cabinet. She can also sit on a chair, or stand with a doll stand. (Chair and doll stand not included.) Zelda is meant for display only.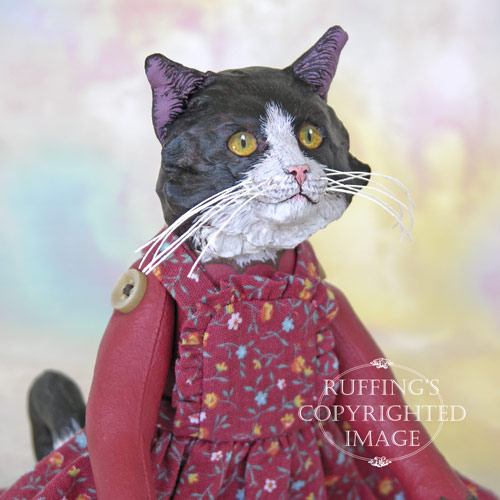 Zelda is signed and sealed with matte varnish for protection and preservation. She is 8 and 1/2 inches tall.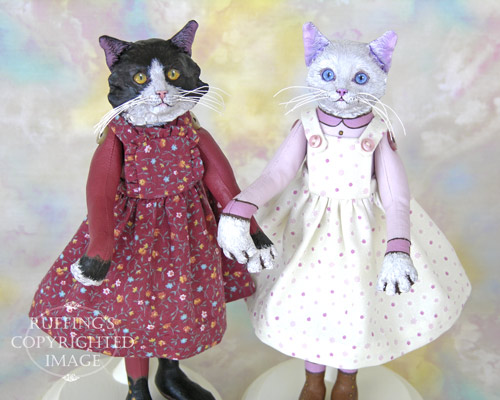 Update: Zelda has been adopted. Thank you!