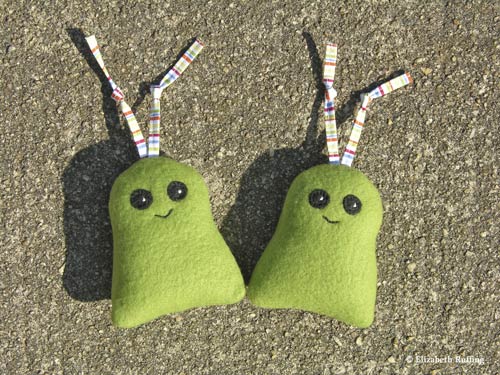 I'm not sure exactly what they are or what they should be named, but they were pretty popular here today.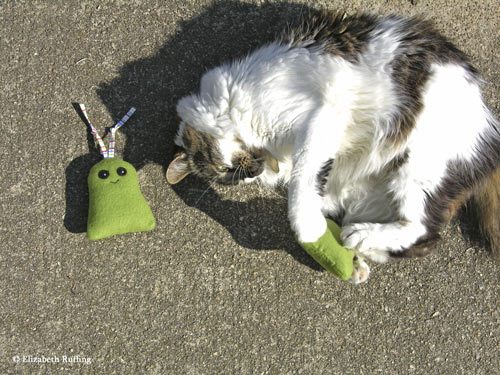 Someone was nuzzling them while I was tying to sew them closed, and tried to be good and wait, while I photographed them. When I said it was okay, he dove in.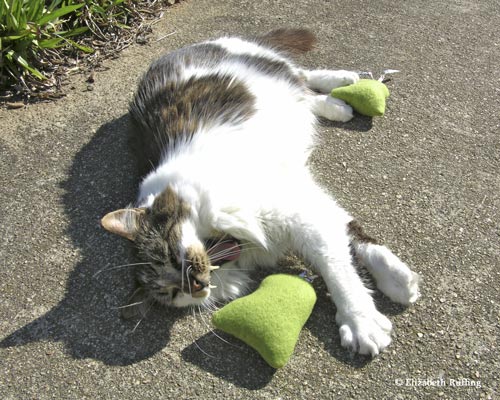 Not that playing doesn't make him sleepy. It was a nice sunny day after all, perfect for napping.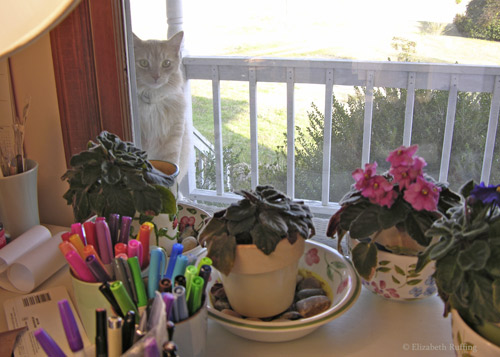 I've been sewing more slugs and bunnies over the past couple of days too. Santana the Peeping Tom Cat surprised me, when I looked up from my machine. He must have wanted to know what I was making. I think he's taking notes. He may even have a sewing machine at his house, where he is sewing up his own toys. I wonder what his would look like.