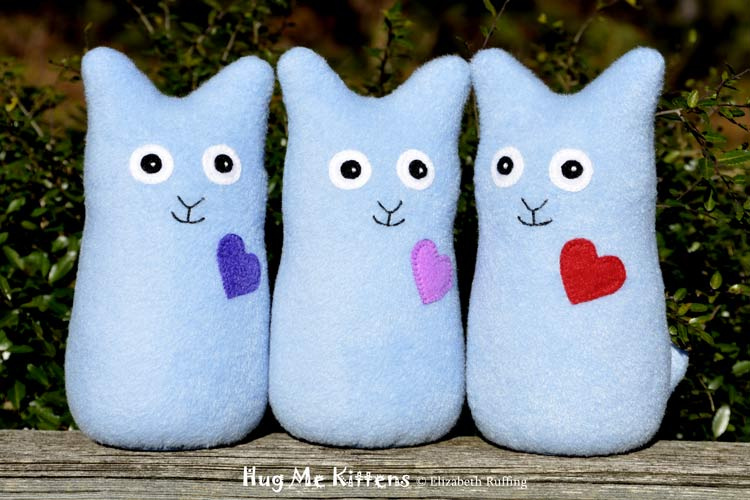 I have more Hug Me Kitten stuffed animal toy kittens. These are fleece and the ones below are sock dolls.
I was curious to see what would happen if I modified my Hug Me Kitten pattern to make a sock kitten, and they came out pretty cute.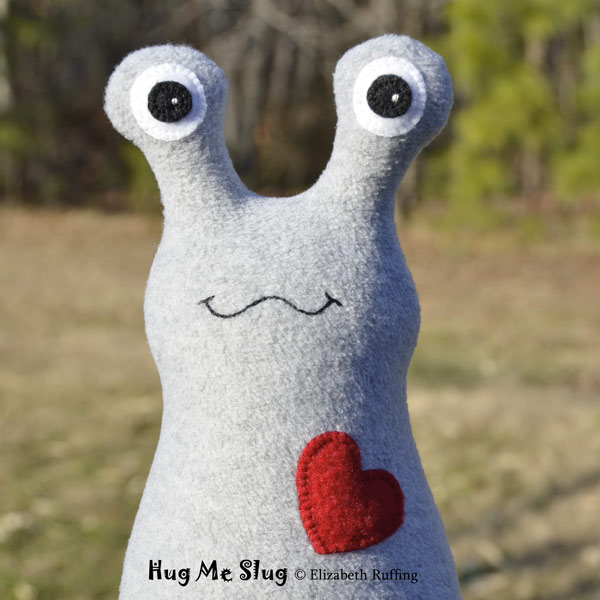 I also finished some more 12-inch fleece Hug Me Slugs. I will be posting my new handmade stuffed animal toys in our Ruffing's shop.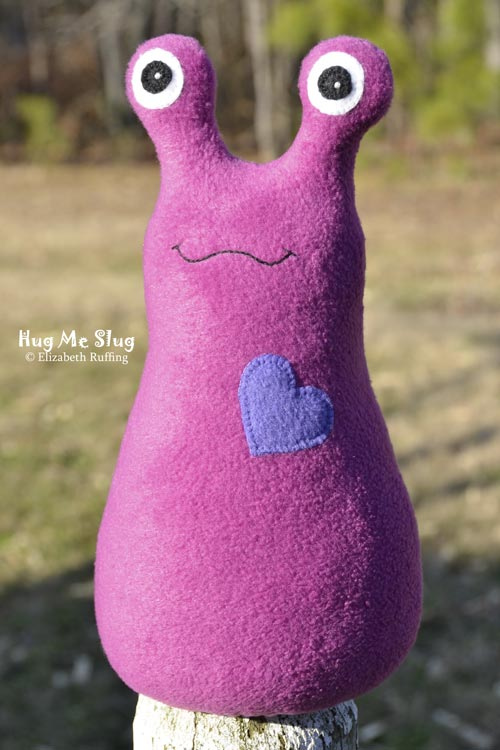 I've been sewing whatever I feel like sewing, while watching movies. Today, I added a few custom toy listings, since the holiday rush is no longer a worry.
It was strange to have some free time around the holidays, after the past two years. It was much easier to handle just making the custom tags for the toys, without having the time crunch to finish any custom colors.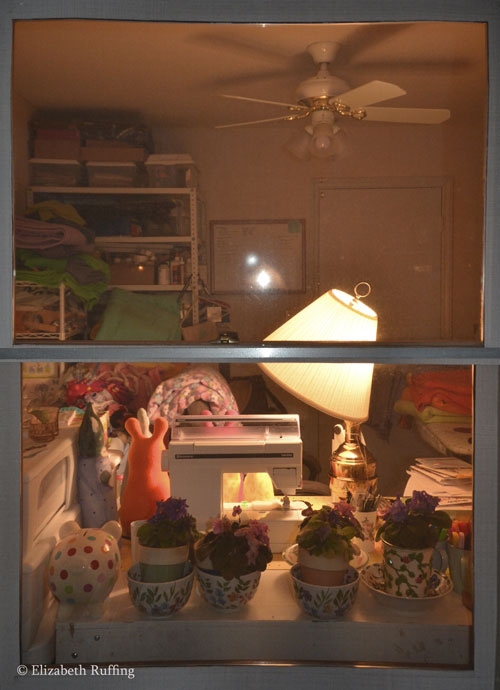 This is my workroom, without me sitting at my table. We came back from a walk the other night and this looked cozy and inviting. So, I took a photo.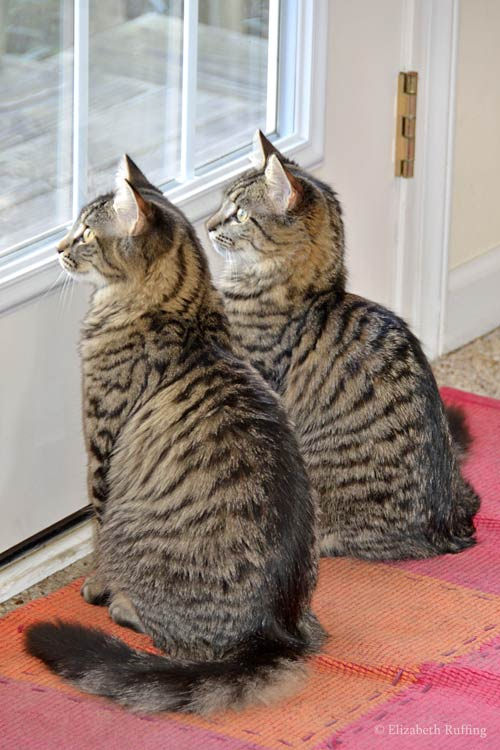 Bertie and Phoebe are sprouting up. These are the two of them bird watching, from yesterday.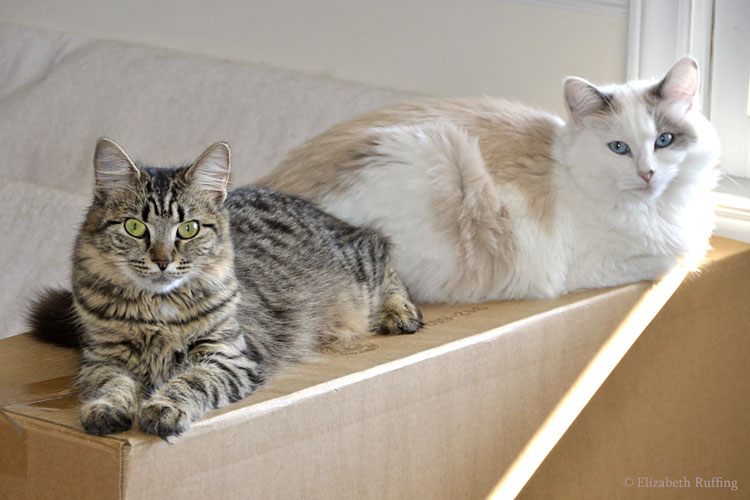 Sunbathing is also popular here.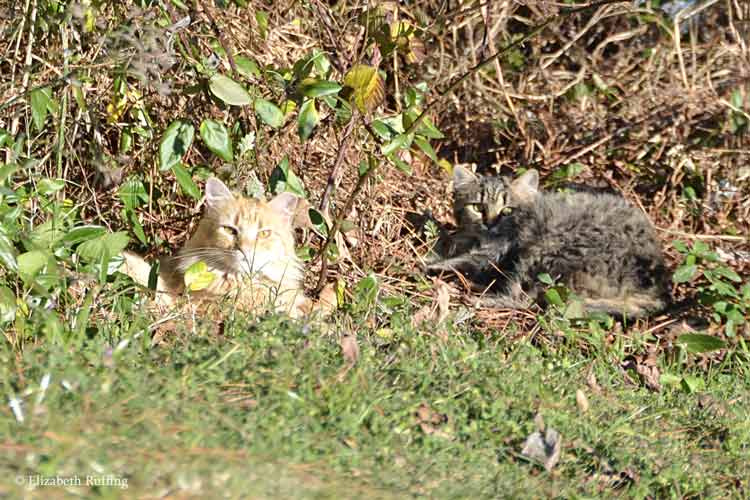 These are a couple of the cats from the feral colony near the area where I picked Phoebe and Bertie up, sunbathing outdoors. I think the one on the right may be a sister of theirs. We looked for the injured kitten, but couldn't find her. Marie picked up three other cats to be spayed and vaccinated. I haven't heard back if this is one of them, but I hope so. She said she picked up a kitten too, that may be tamable, but I haven't heard if it was one I saw, or a new one. It's been so upsetting thinking about the kitten out there, and the others that will likely be born there too. I kept checking, but didn't see her.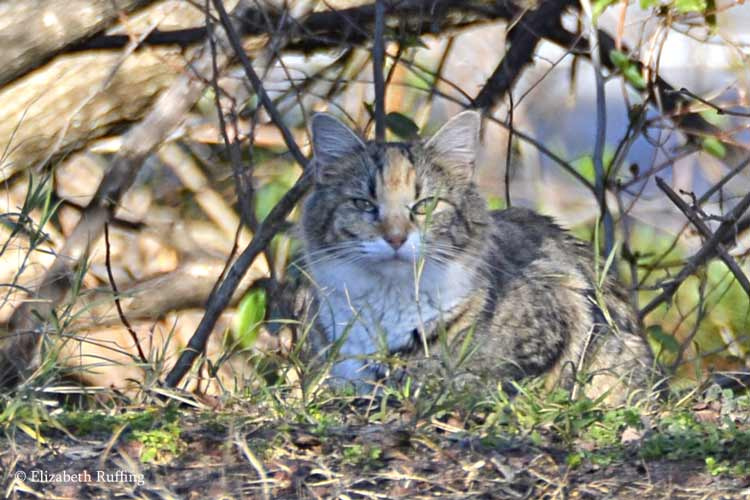 I photographed some of the other cats while I was there. I wondered if this girl is a relative of Phoebe and Bertie too. She has eyes a bit like Bertie's. There are so many cats there with a family resemblance. I hope they can be helped out, and that they can get spayed/neutered and vaccinated soon. There is so much demand everywhere.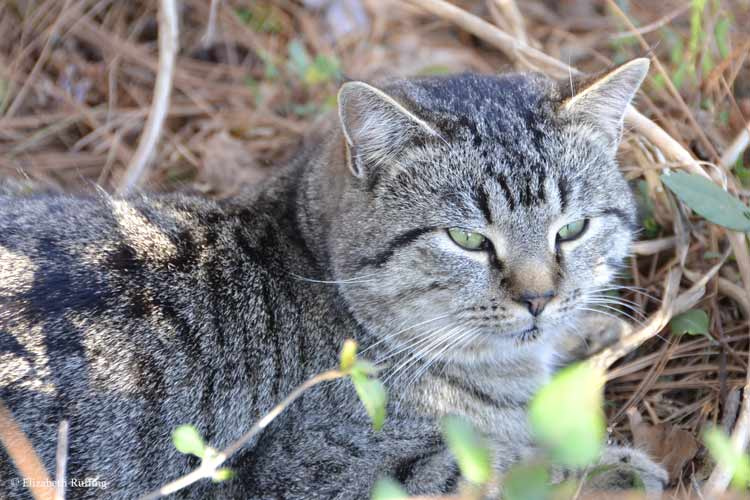 This nice tom cat sits with me when I change the water bowls. I think he must have wandered into the colony looking for girl cats, since he seems tame. The past couple of times I have gone down to check, someone has thrown the feeders' bowls and my water bowls into the ravine. Having food in bowls, and fresh water helps prevent sickness in the cats. Eating off the ground and drinking filthy water is very unhealthy. That is probably how Phoebe and Bertie got Giardia, which needed to be treated. It's so disheartening when people are uncaring.
The manager at this location, another restaurant not far from the steakhouse where our kittens were, had seemed fine about the cats being there, when we talked to him, but maybe there is someone else there at a different time of day, who feels differently. It is very frustrating when you are trying to help animals in need, and it really is beneficial to everyone to have the cats healthy and fixed, instead of scrounging in dumpsters, etc. I hope things will get straightened out for everyone's sake. It makes no sense to interfere with a rescue trying to help you with your problem. The cats are there because there are multiple restaurants with open dumpsters, not because of a couple of bowls of clean food and water.