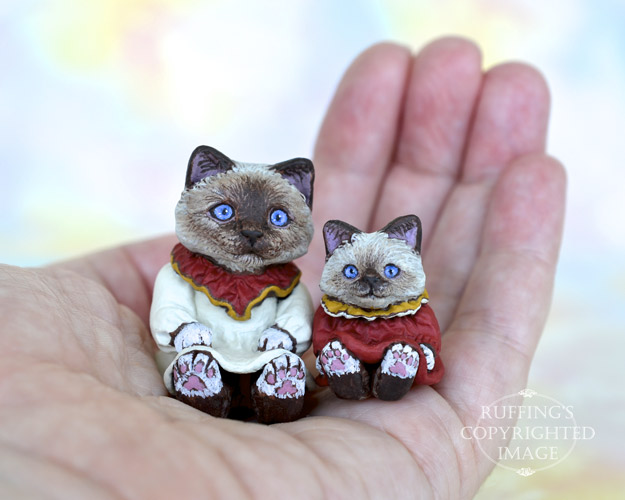 Sabrina often looks after her baby sister Sadie. They are Birman kittens, with beautiful blue eyes.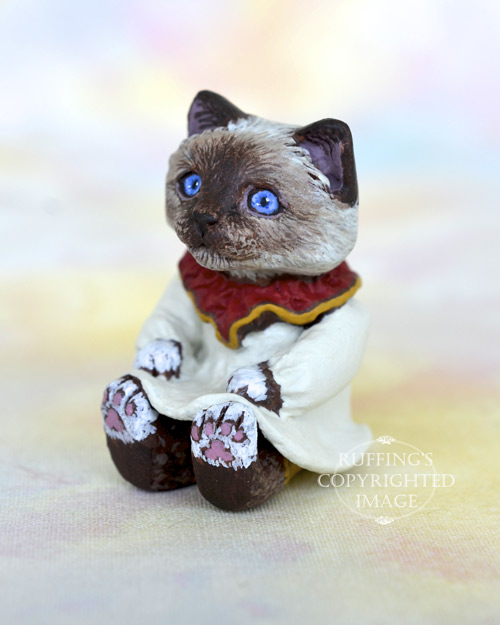 Sabrina wears an off-white dress with a big red ruffled collar with gold edging.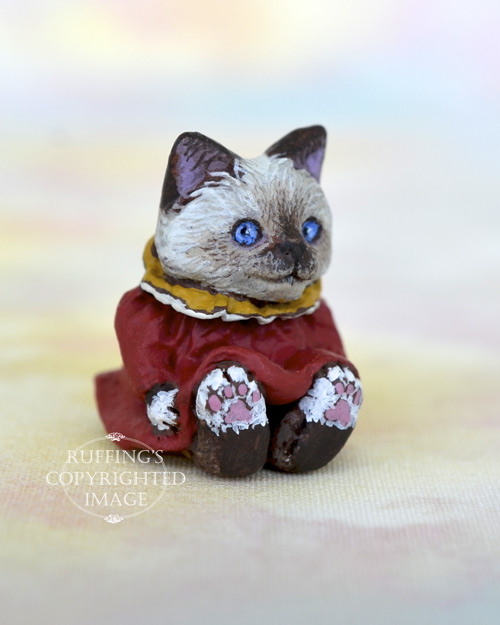 Her little sister Sadie wears a red dress with a ruffled gold collar edged in white.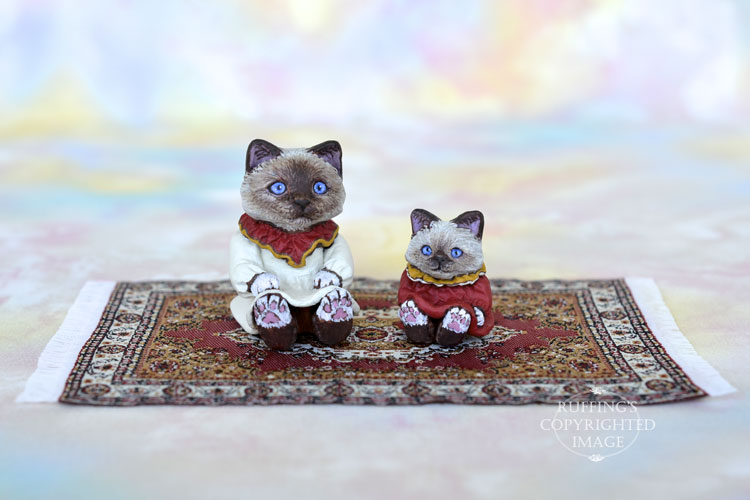 Sabrina and Sadie often sit on their fringed woven rug that is red, gold, off-white, and black.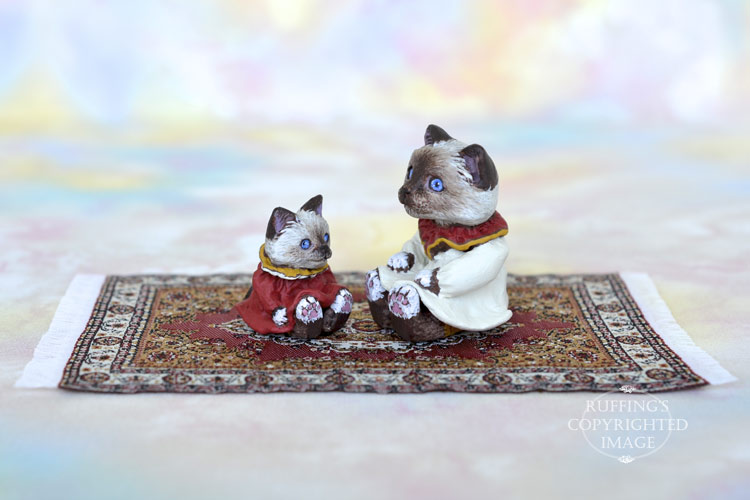 Sabrina tells Sadie wonderful stories of princesses who live in castles and dress in their finest to go to banquets and balls, and have a glorious time. Sadie would like to go to the banquets.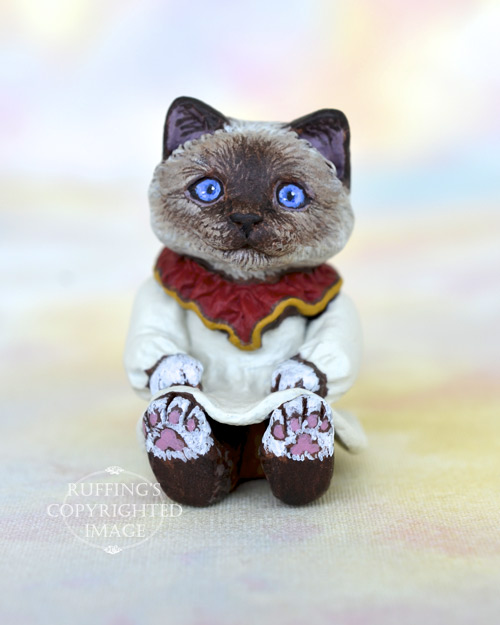 Sabrina and Sadie are one-of-a-kind works of art, and are meant for display only.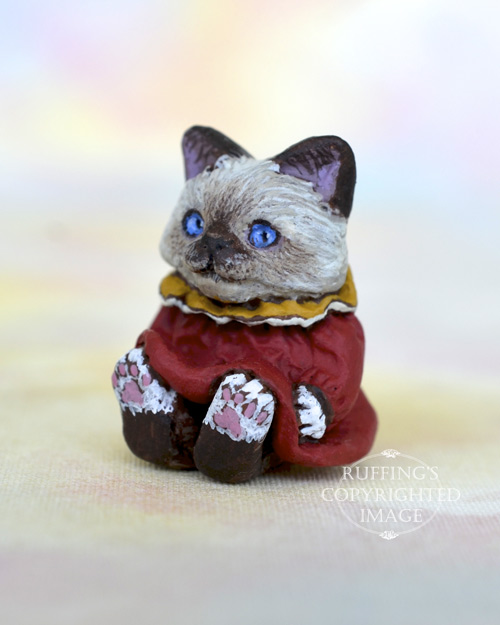 They were sculpted from paperclay in multiple stages, to allow for drying and detailing.
Sabrina and Sadie were painted under a magnifying light, with tiny brushes, one hair at a time.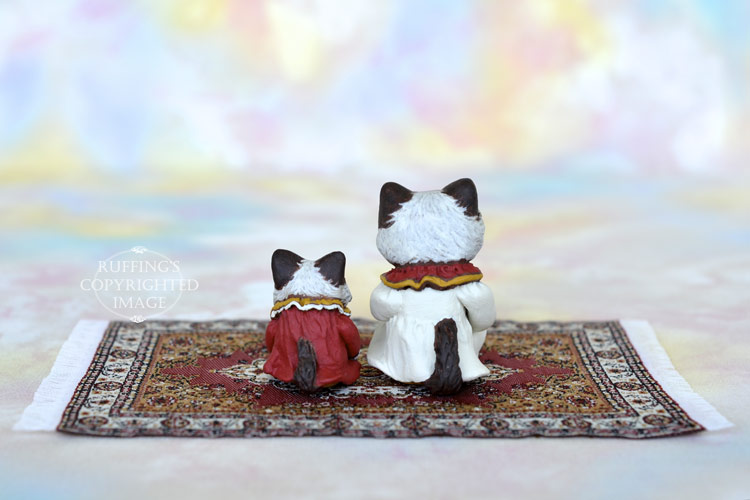 They are signed and sealed with matte varnish for protection and preservation, and come with a certificate of authenticity.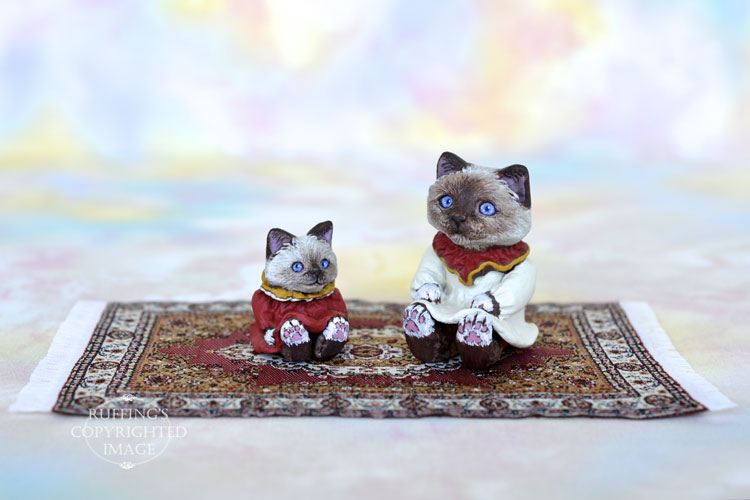 Sabrina and Sadie are 1:12 scale. (One inch equals one foot.)
Sabrina is 1 and 1/2 inches tall.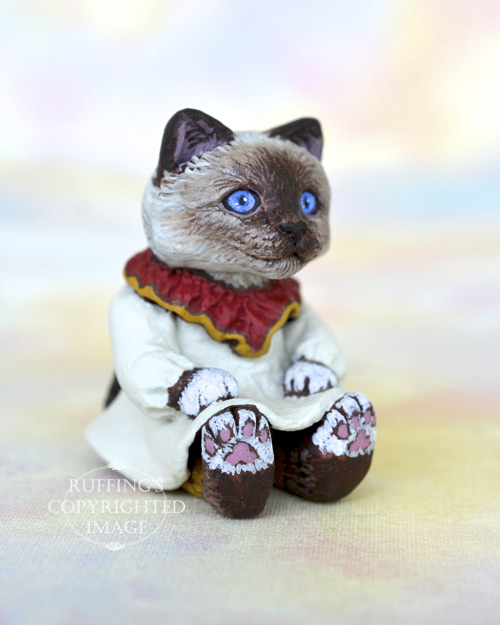 Sadie is 1 inch tall.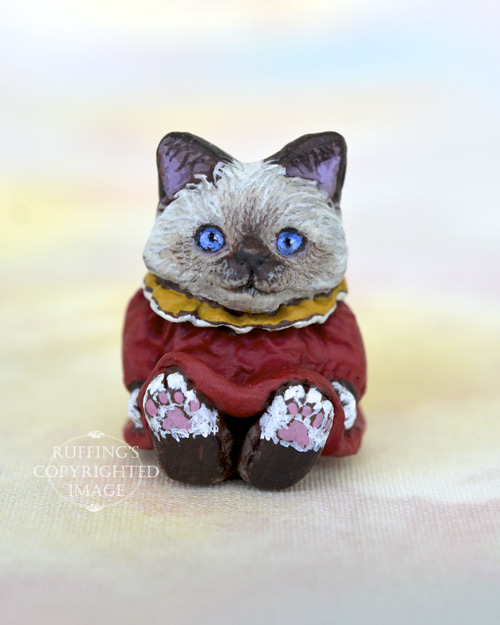 Update: Sabrina and Sadie have been adopted. Thank you!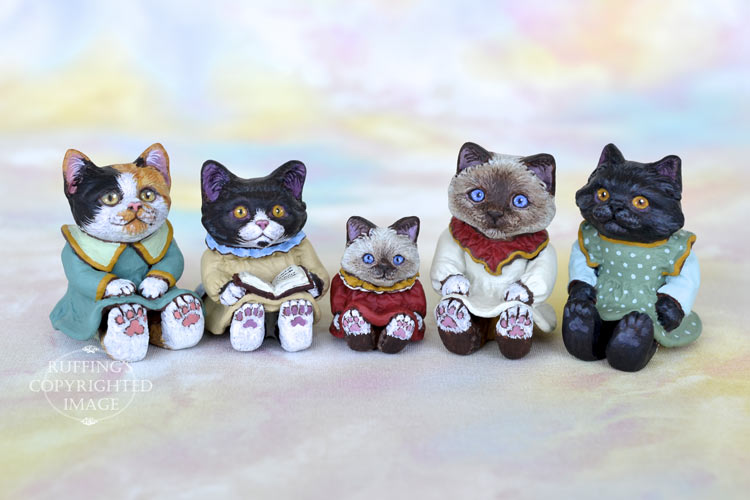 Sabrina and Sadie's friends are, from left to right, Callie the calico kitten, Cassandra the black-and-white tuxedo kitten, and Clementine the black kitten.