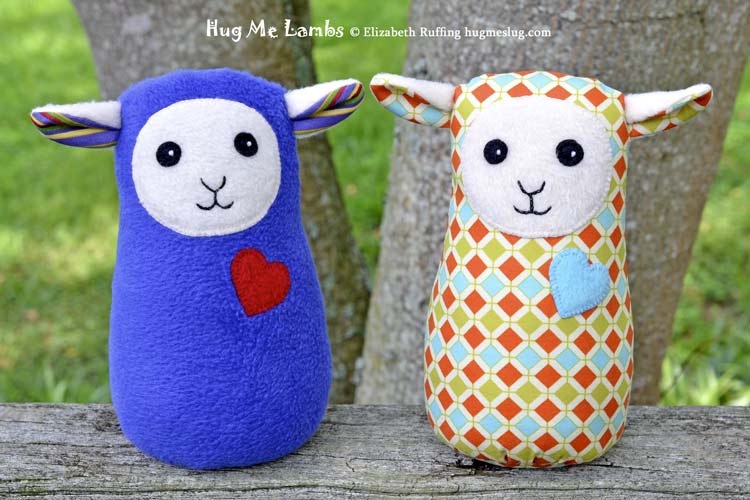 Meet my new Hug Me Lamb stuffed animal art toys. One has a royal blue soft plush fleece body and the other has a diamond-patterned body of quilting cotton, in light olive/yellow-green, orange, light turquoise, and cream. They both have sweet cream-colored fleece faces and ears. The undersides of their ears, and their bottoms are made of coordinating quilting cotton. The royal blue lamb has a red, green, yellow, and royal blue striped contrasting fabric.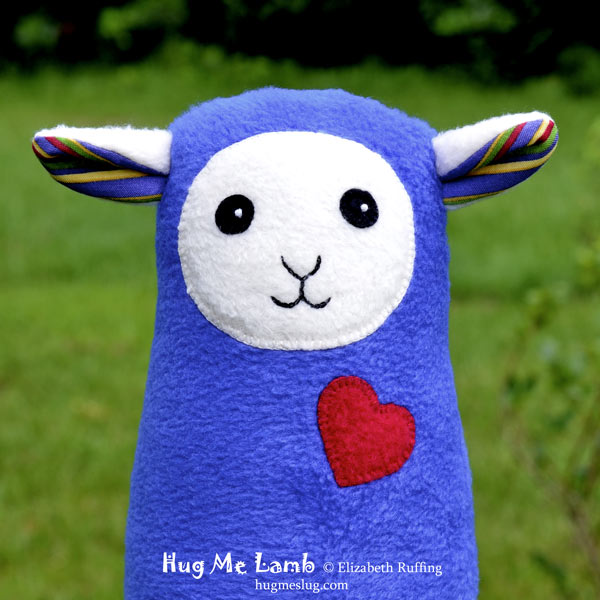 The royal blue lamb has a red fleece heart,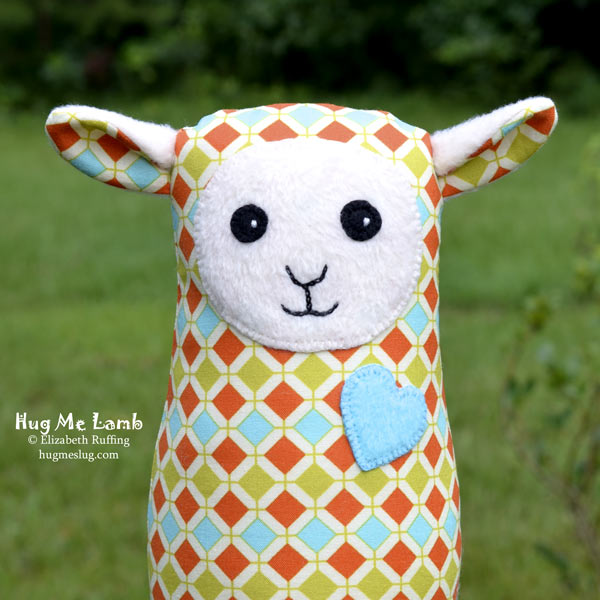 and the diamond-patterned lamb has a light turquoise fleece heart.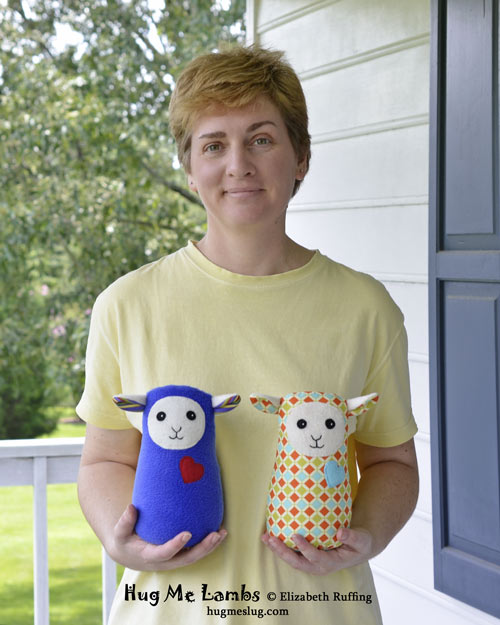 They are each about 9 inches tall, and, and are handmade by me, from my own original design and pattern.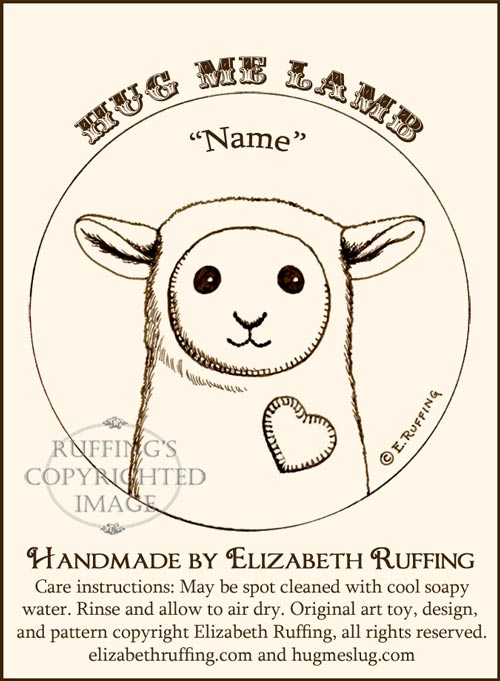 I drew a pen-and-ink drawing for their hang tags, which come tied to them with a ribbon. The tags can be personalized. I can print a name, or "For + a name" on the front, and there is room for a short message on the back.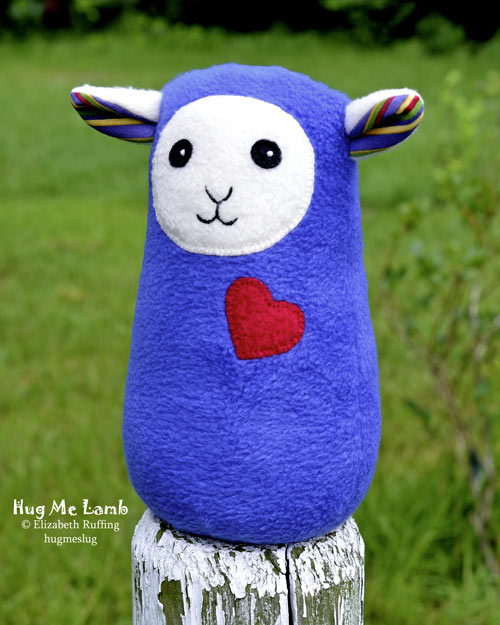 Their details, including their cute faces and hearts are securely sewn on by hand, with a blanket stitch and embroidery floss.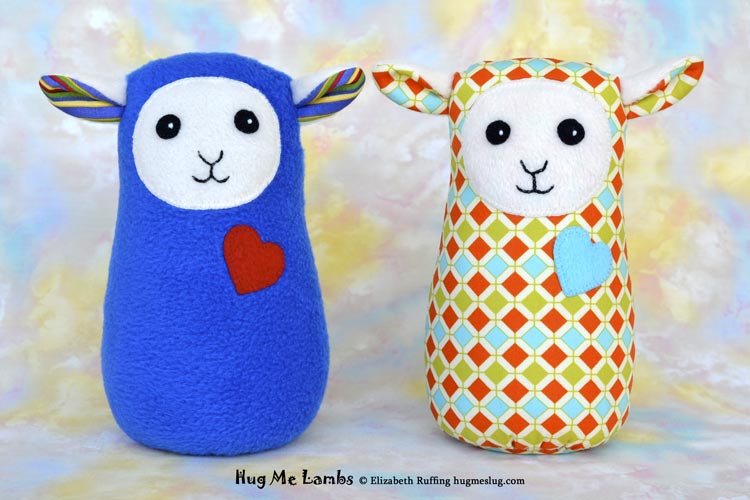 They are available for adoption in my Etsy toy shop.