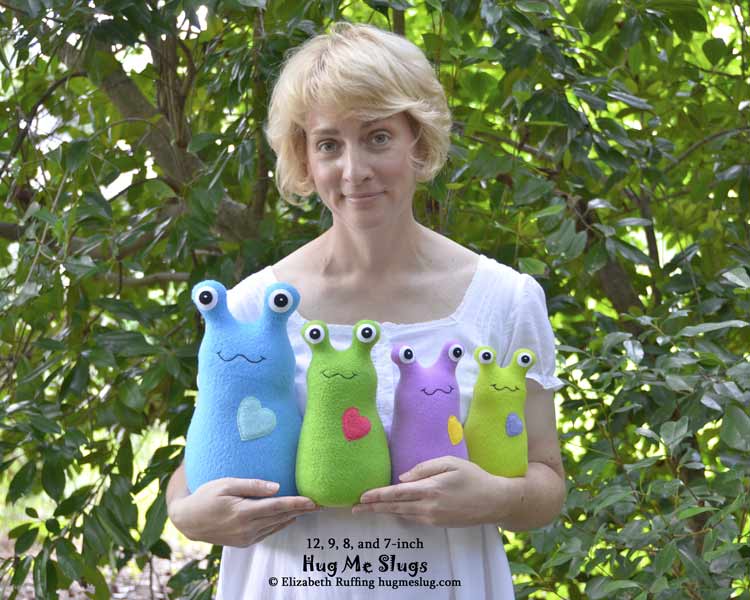 Here is a bombardment of me with slugs…and at the bottom, one kitten. My very patient mom took these for me, because I need new photos for my toy shop listings, to show relative sizes in my Hug Me Slugs and other critters.
Mom got all bitten up by bugs in the woods, taking these. I hurt my back overdoing yardwork. So, she even helped me put on my shoes! Thank you, Mom!!
My also patient friends have been helping me on Facebook decide which of these work better for my listings. I explained I want the ones where I look friendly and trustworthy and not where I look like I am annoyed and in pain. Thank you, friends!
If anyone reading has a preference, go ahead and let me know. Some are redundant, and some aren't. I look the same to myself, since I already know how I am feeling!
Oh, me, me, me, me, me…Got to go make some more toys!