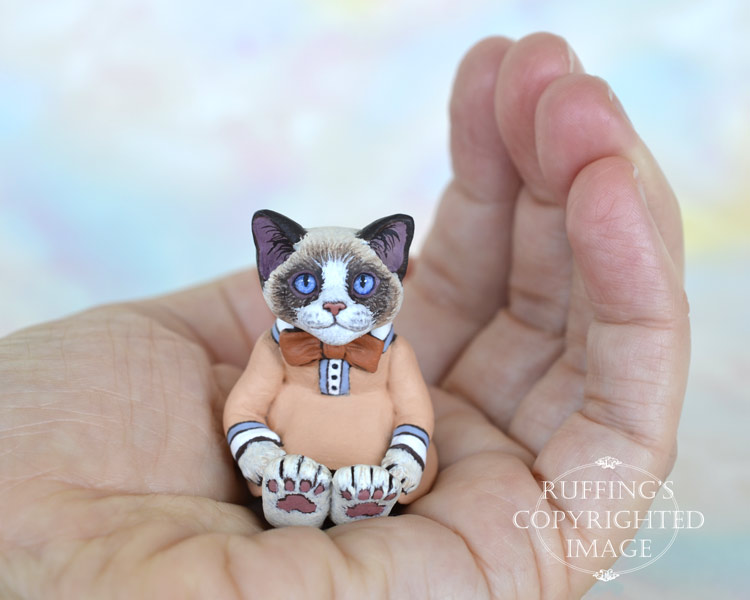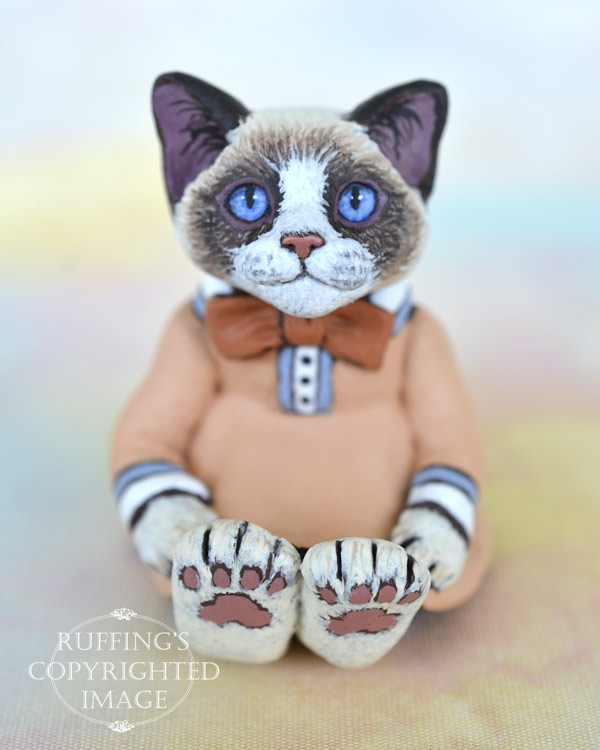 Becka is a handmade miniature original, one-of-a-kind bi-color Ragdoll cat art doll, hand painted and hand sculpted in paperclay by artist Max Bailey.
Becka is a sweet bi-color Ragdoll kitten with lovely blue eyes.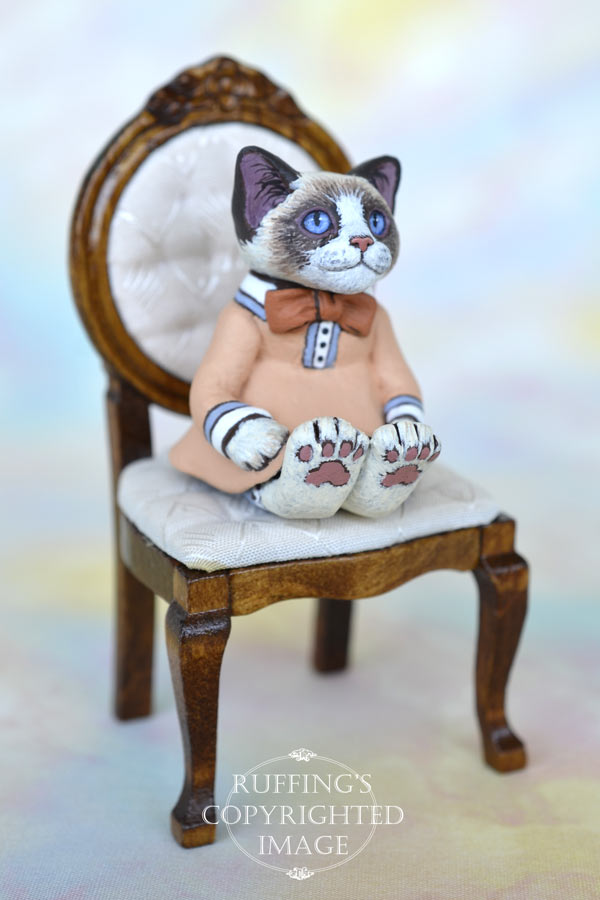 She likes to sit quietly in her parlor chair where she watches the door, waiting to greet any visitors that might stop by.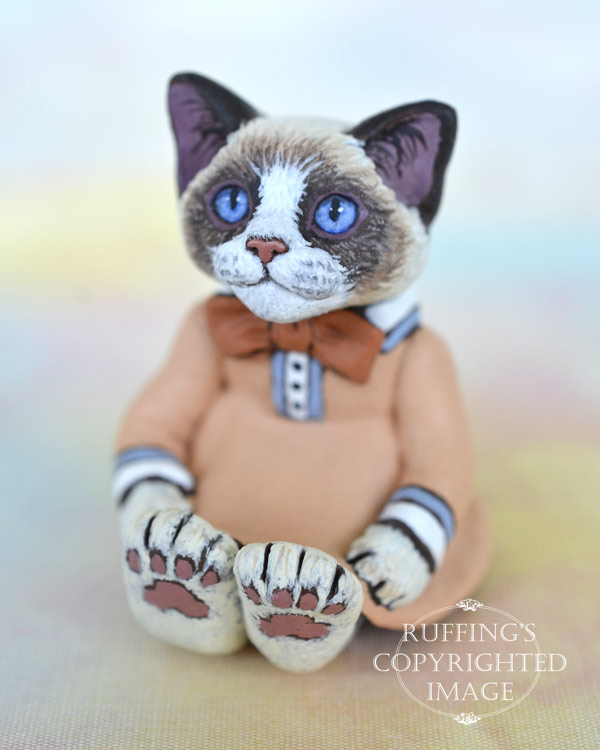 If visitors arrive, Becka will observe them for a while to make sure they are pleasant and nice. Then she will greet them warmly and ask if they would like to play kitty games.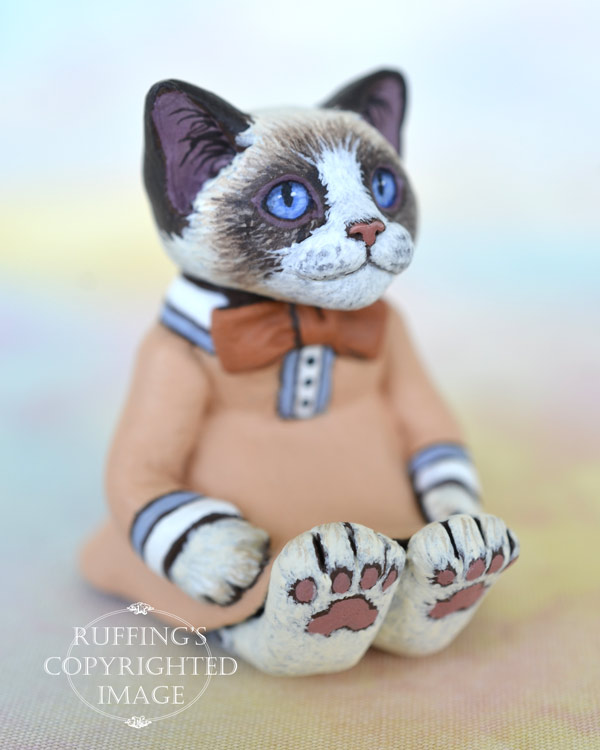 Sometimes they would, and Becka is delighted. Sometimes they don't know how, and Becka is happy to show them how to run and jump and pounce on make-believe things.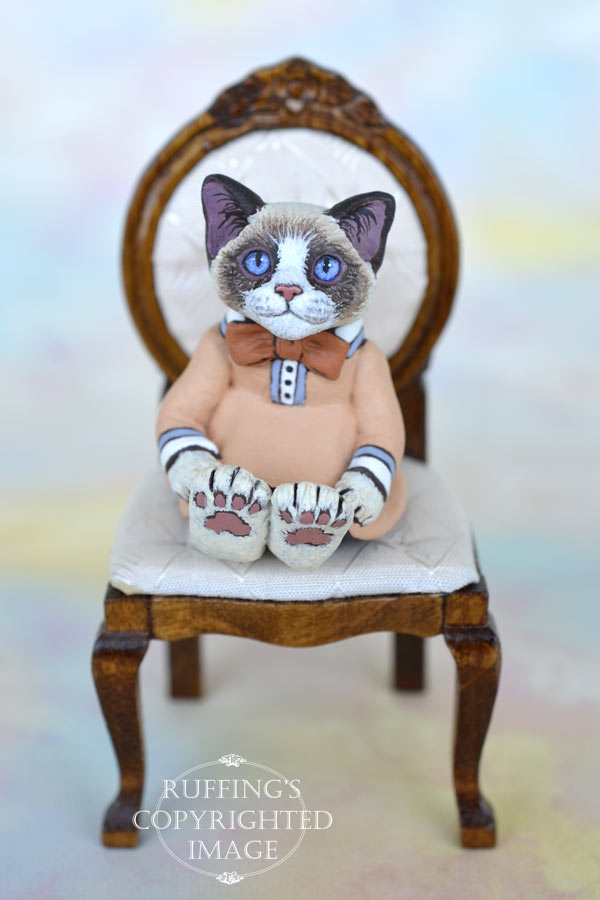 Becka's pretty chair is made of carved wood, with a round back, and it is upholstered in ivory fabric. It is Becka's personal favorite, and comes with her.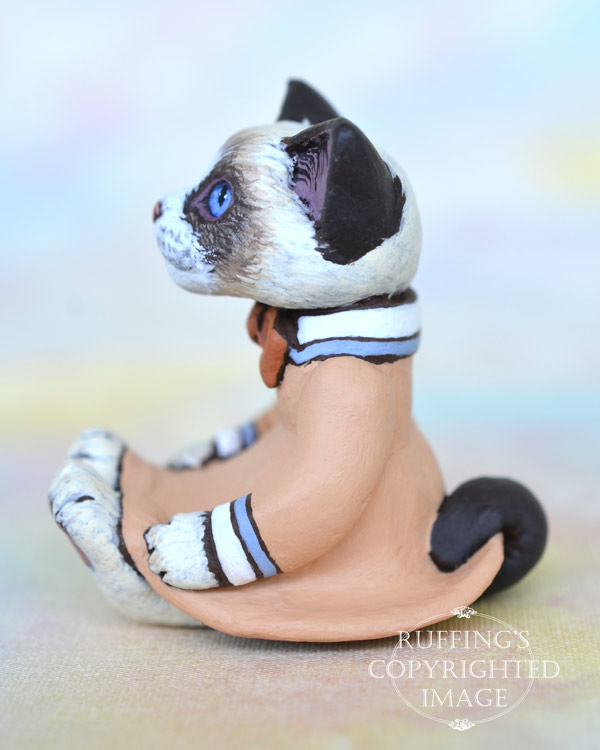 Becka wears a simple pale orange dress with a vibrant orange bow at the neckline. It has a white collar and white cuffs trimmed with blue, and four black buttons down the front.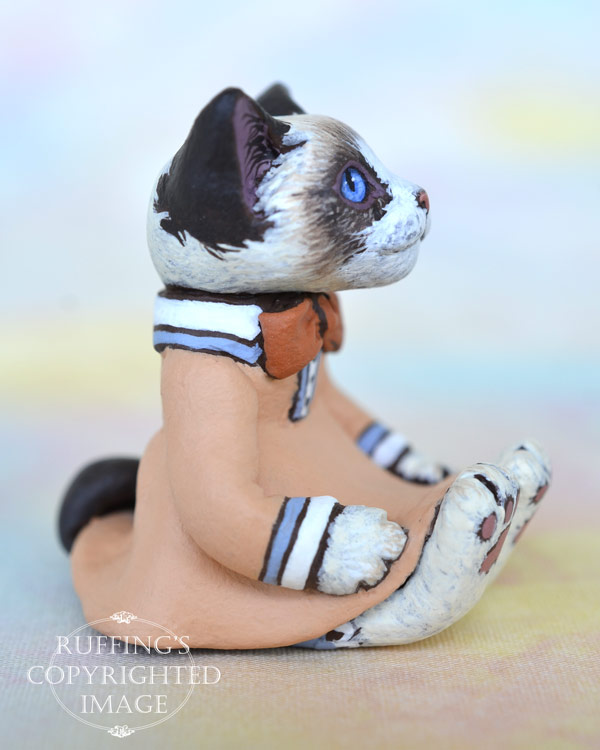 Becka is a one-of-a-kind work of art, and is meant for display only. She was sculpted from paperclay in multiple stages, to allow for drying and detailing.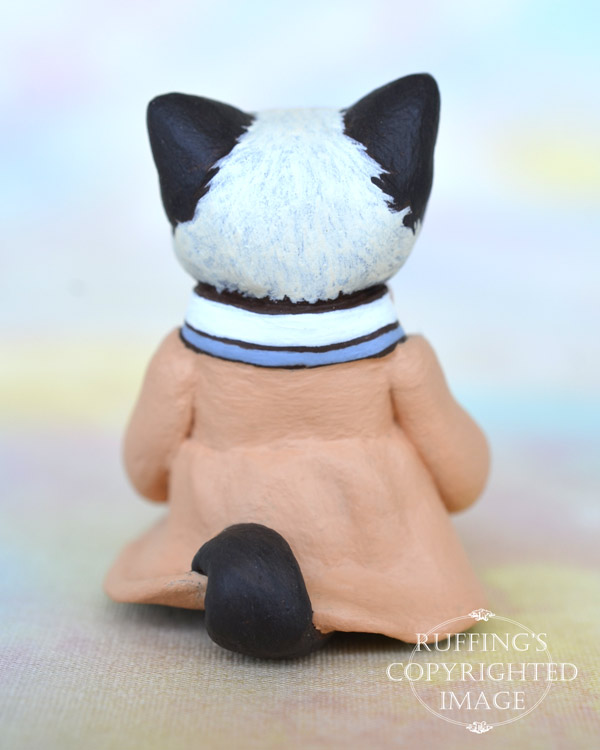 Becka was painted under a magnifying light, with tiny brushes, one hair at a time. She is signed and sealed with matte varnish for protection and preservation, and comes with a certificate of authenticity.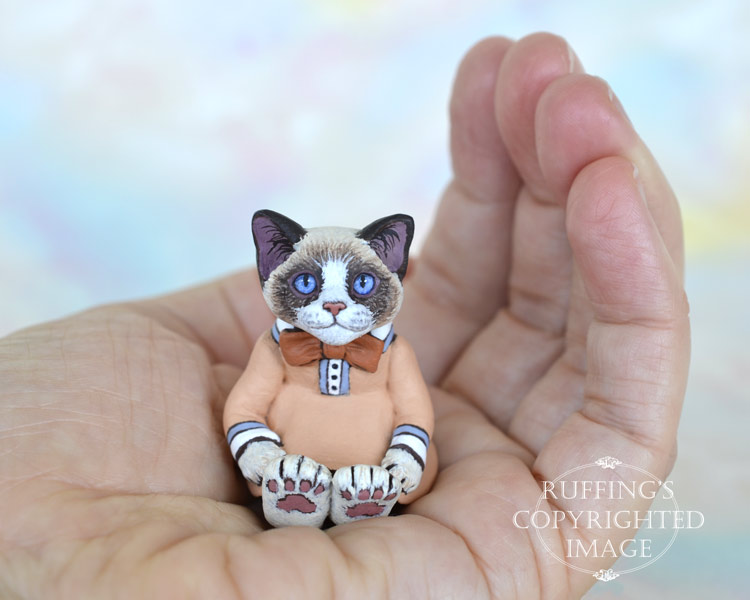 Becka is 1:12 scale. (One inch equals one foot.) She is 1 and 1/2 inches tall, not including her ears.
Becka is available for $154.99. Please inquire to [email protected]