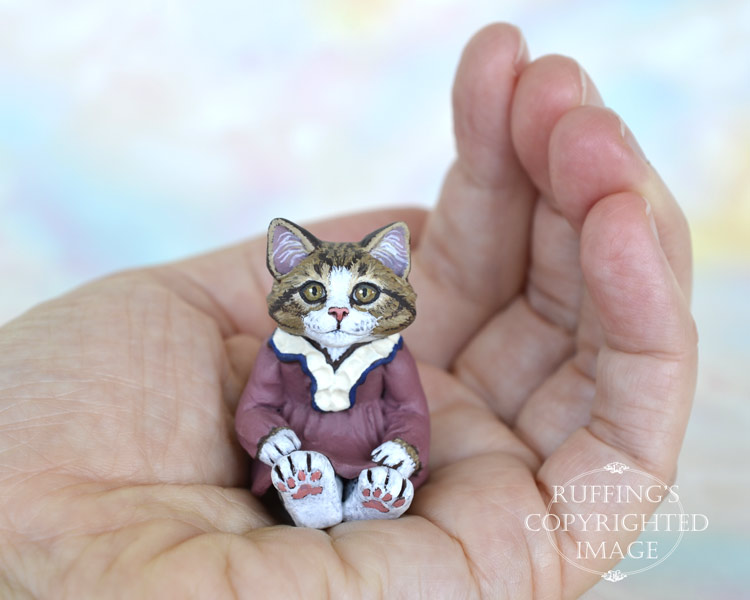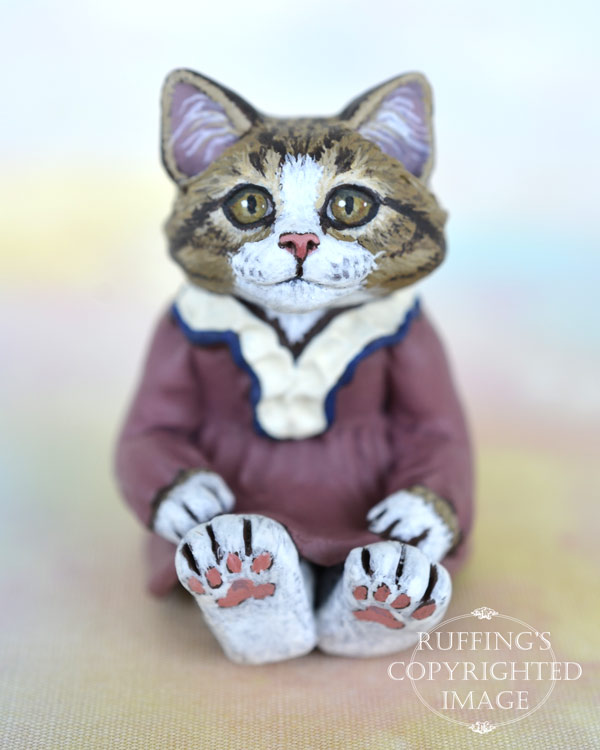 Cathryn is a handmade miniature original, one-of-a-kind cat art doll, hand painted and hand sculpted in paperclay by artist Max Bailey.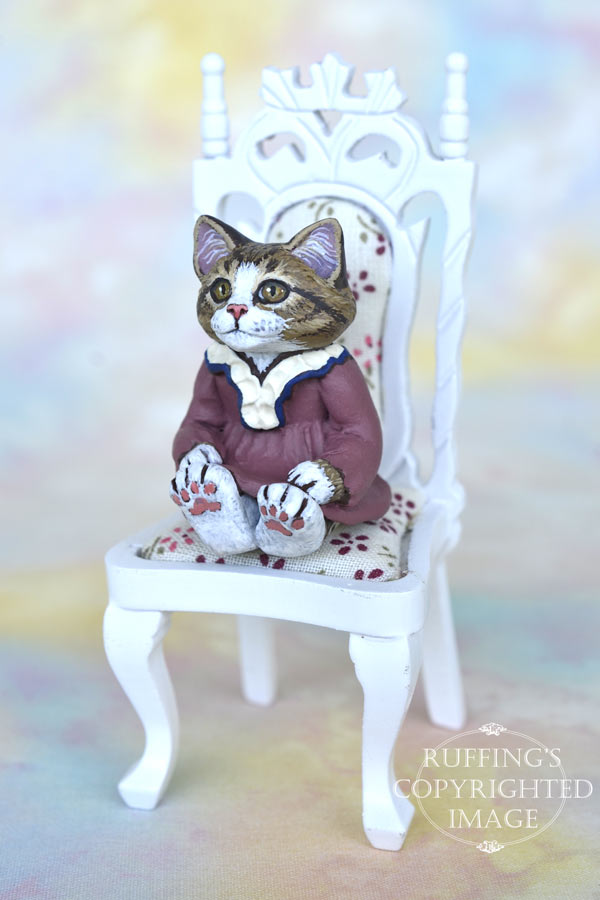 Cathryn is a Norwegian Forest tabby-and-white kitten who is very sweet and caring.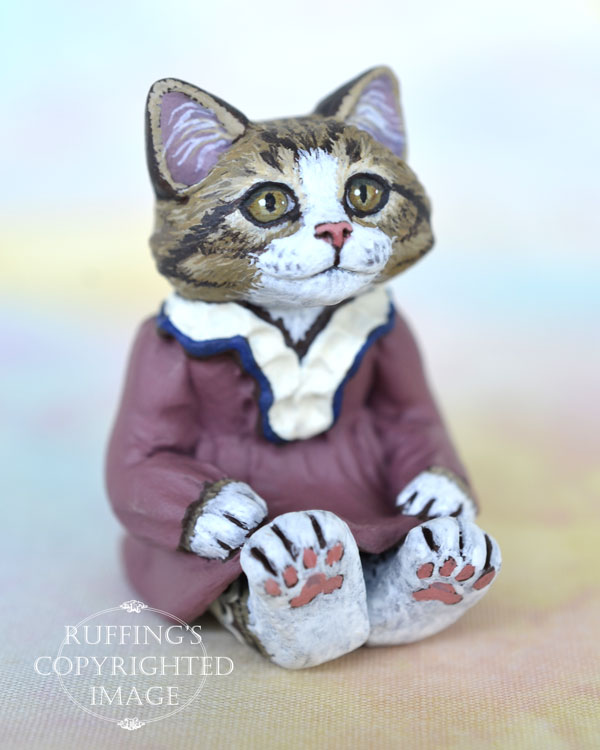 Cathryn cares about everybody else's problems. Since she doesn't have any problems, she is always glad to help out by listening carefully and offering her best advice.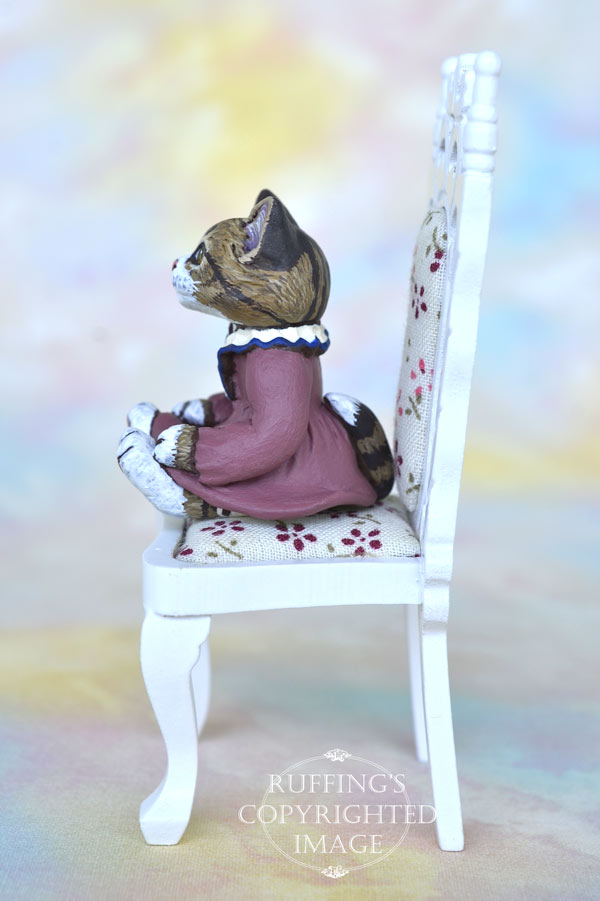 If you don't like that it's raining, Cathryn will remind you that the sun is sure to come out sooner or later.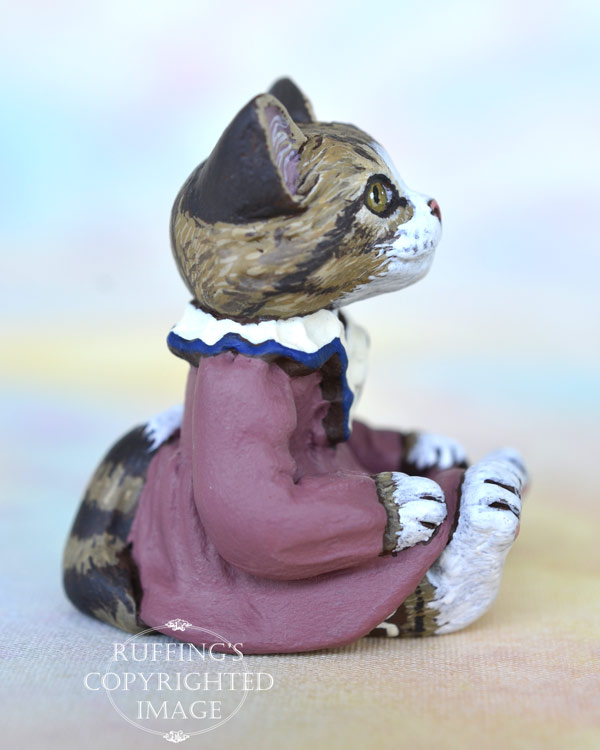 If you don't like the dress you're wearing, Cathryn will let you pick out one of hers from her extensive wardrobe, and you are welcome to wear it for as long as you wish.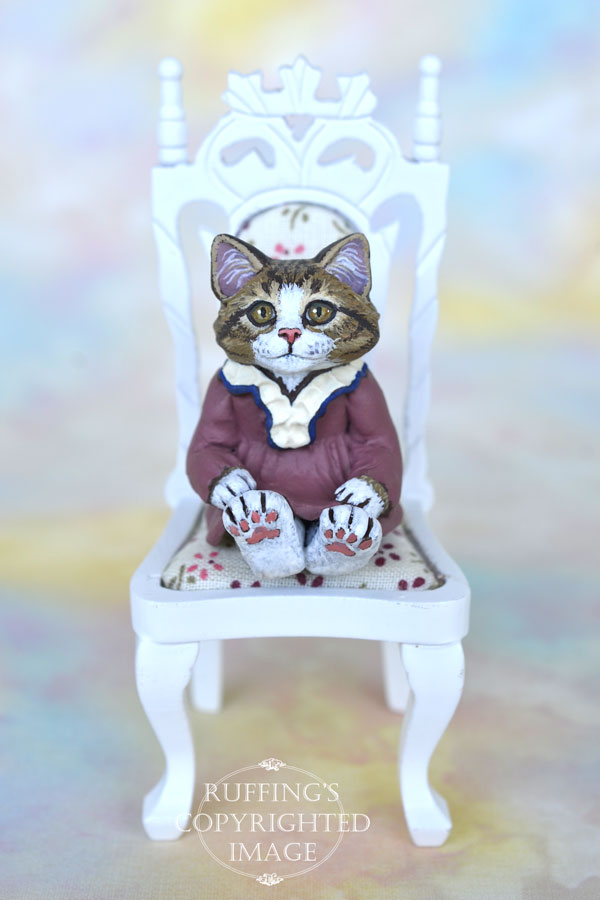 If your food isn't exactly to your taste, Cathryn will give you a bowl of her food, even though she may be hungry.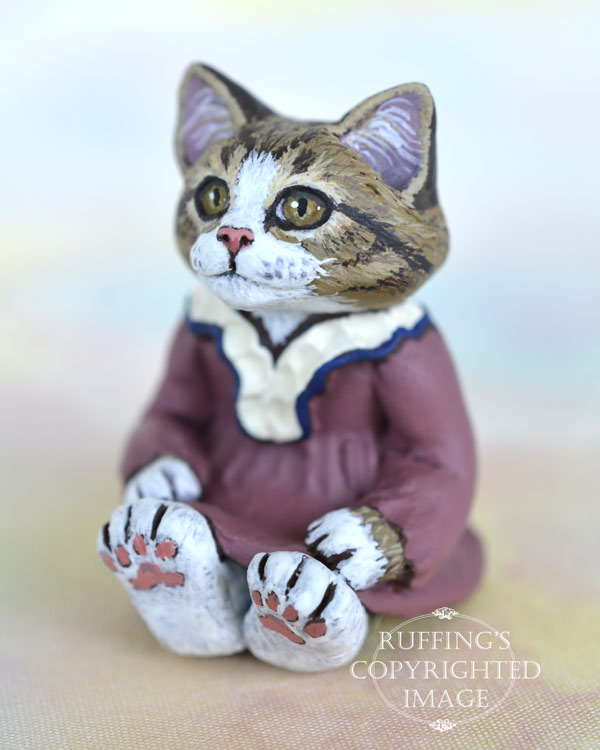 The very generous Cathryn is wearing a mauve dress with an ivory collar banded in cobalt blue.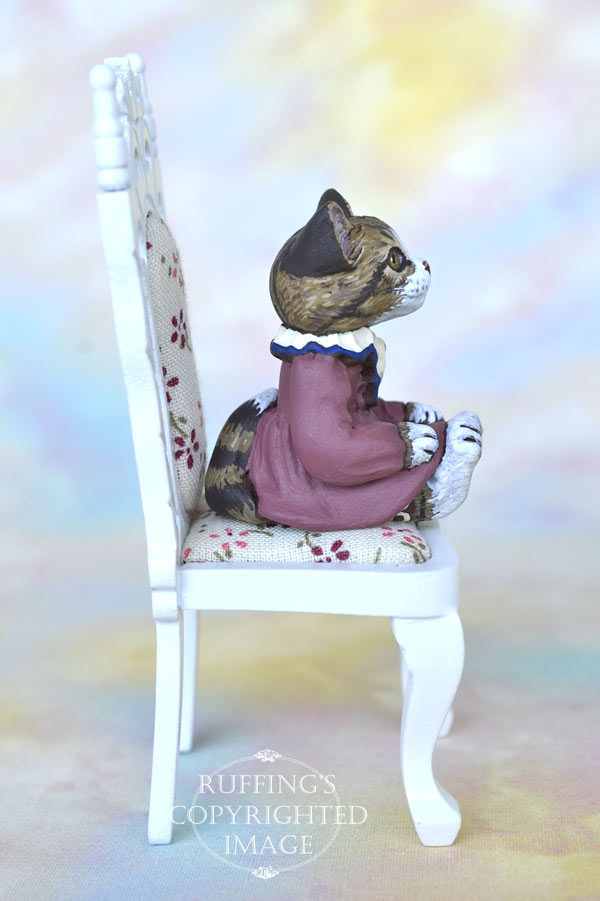 Her fancy white wooden chair has light beige upholstery on the seat and the back. It has a pattern of pink and magenta flowers, with green leaves.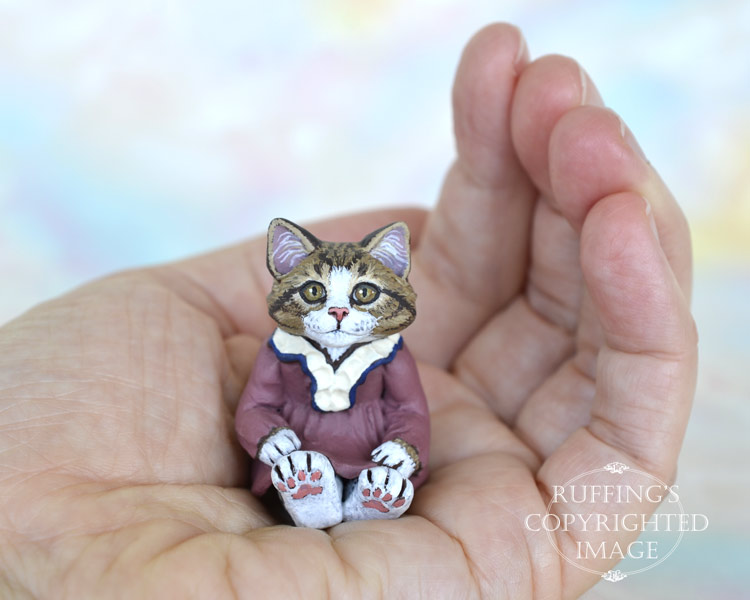 Cathryn is a one-of-a-kind work of art, and is meant for display only. She was sculpted from paperclay in multiple stages, to allow for drying and detailing.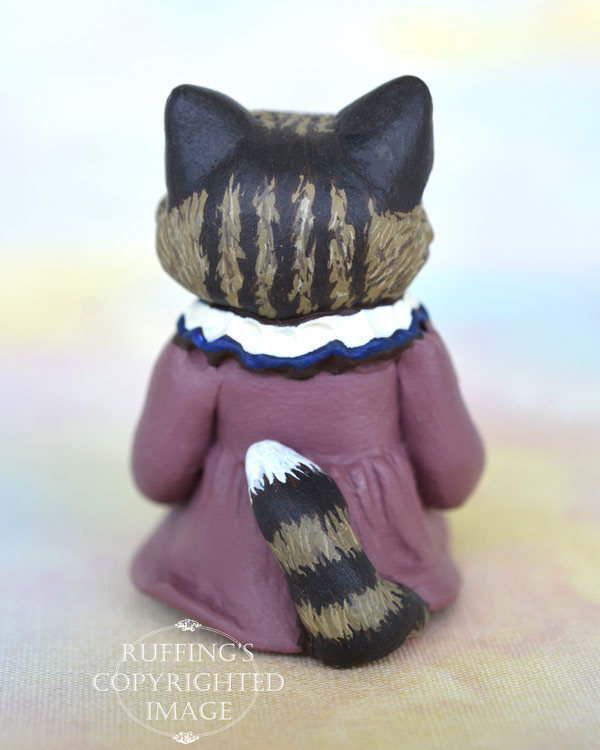 Cathryn was painted under a magnifying light, with tiny brushes, one hair at a time. She is signed and sealed with matte varnish for protection and preservation and comes with a certificate of authenticity.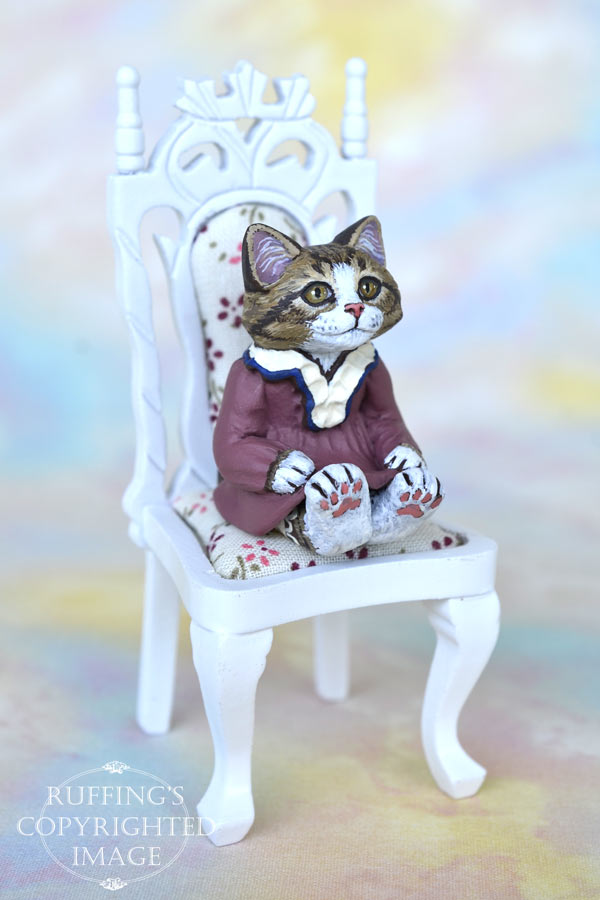 Cathryn is 1:12 scale. (One inch equals one foot.) She is 1 and 1/2 inches tall.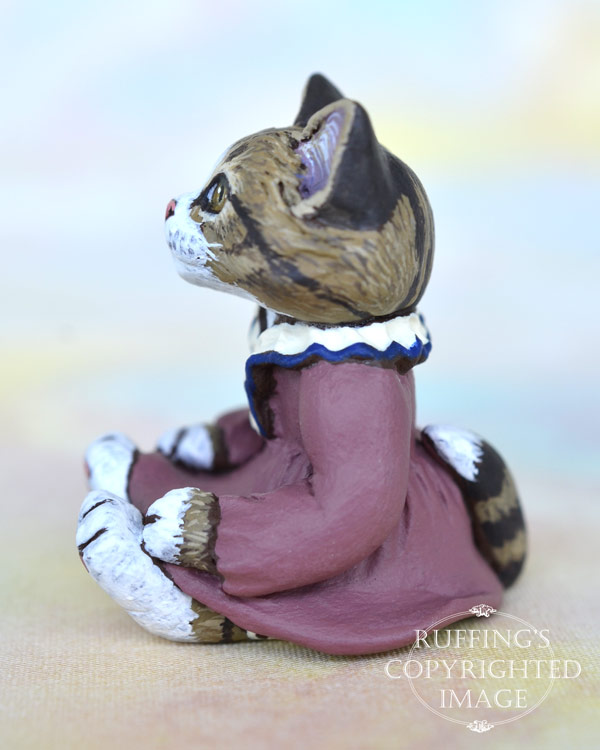 Update: Cathryn has been adopted. Thank you!