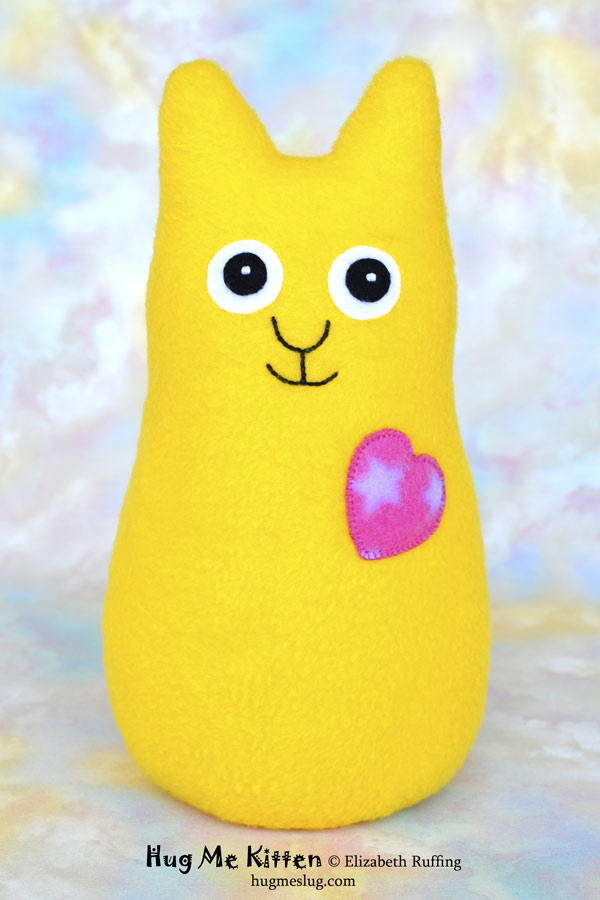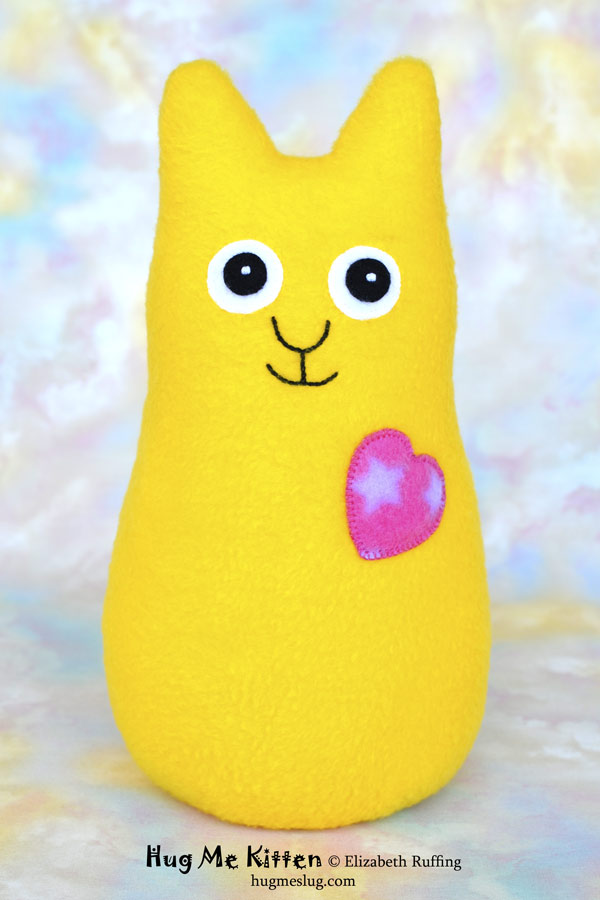 A yellow fleece Hug Me Kitten just joined my slugs. I will be posting my new handmade stuffed animal toys in our Ruffing's shop. She, or he, has a rose-pink heart with lavender stars.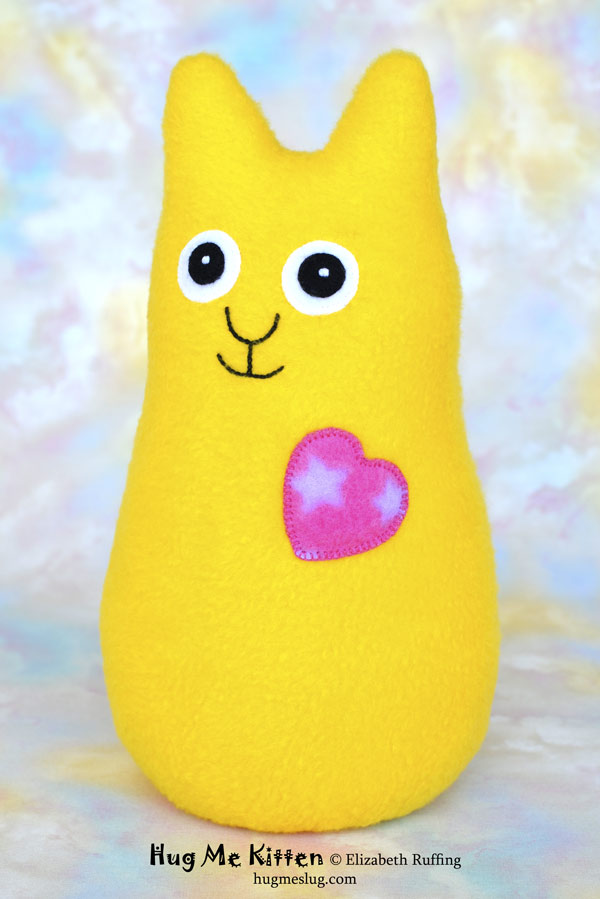 She has a curvy tail in back.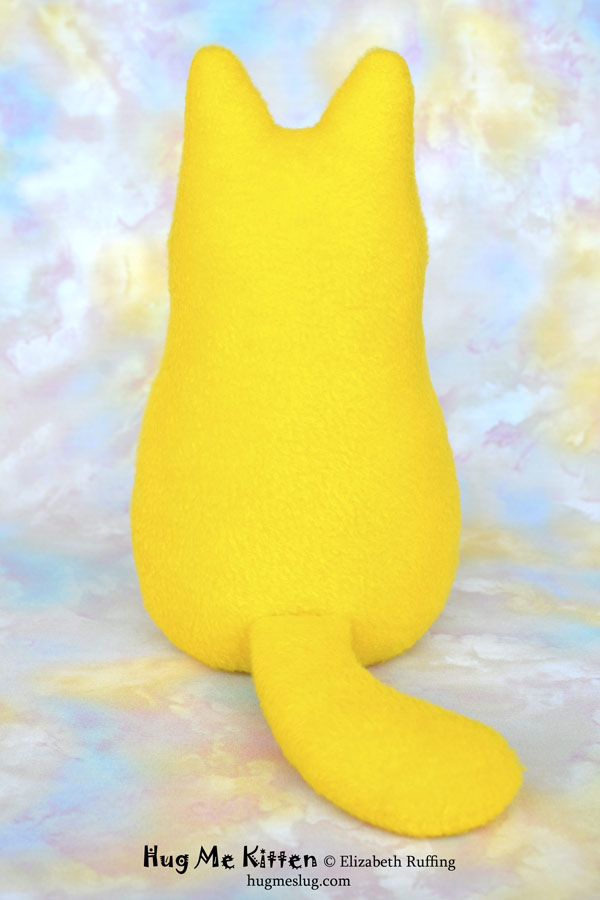 I have been spending my time sewing what I refer to as "slug butts", all the circles that go on the bottoms of my toys. I chose to try to make my toy parts in groups, which, I hope, will mean more toys in the long term, even though it looks like fewer in the short term. I do have lots of Hug Me Slugs, in different sizes and colors at the moment, if anyone is looking for one that isn't in the shop. I can finish them in any order.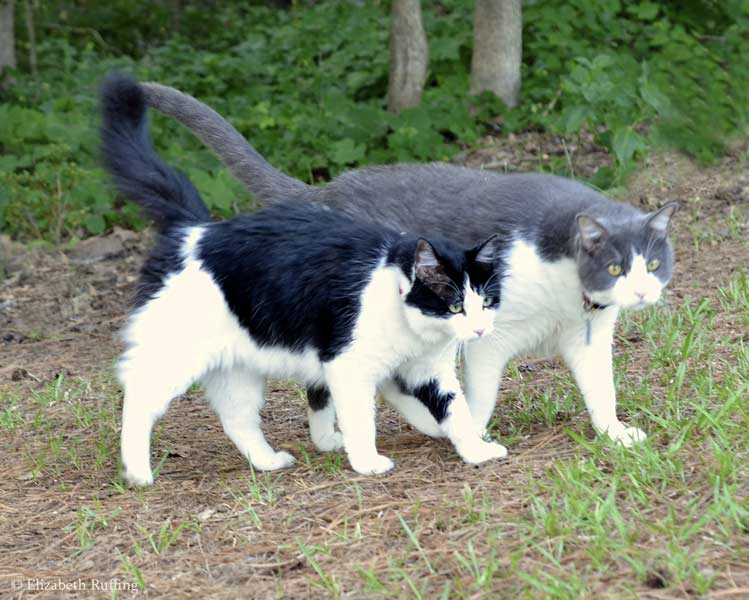 The heat has been terrible, but we got a slight break recently. I was able to get one more tree planted late in the day. I also take our cat, Jude, on his walks around the yard, in the evening. There is no negotiating with him on this. Our cat friends next door like to join us for tree planting and cat walking. One even likes to watch me mow the lawn. Last night, I heard rustling in the bushes. I asked, "Who's there?" and they each popped out. It is cute when they come over in a little pack.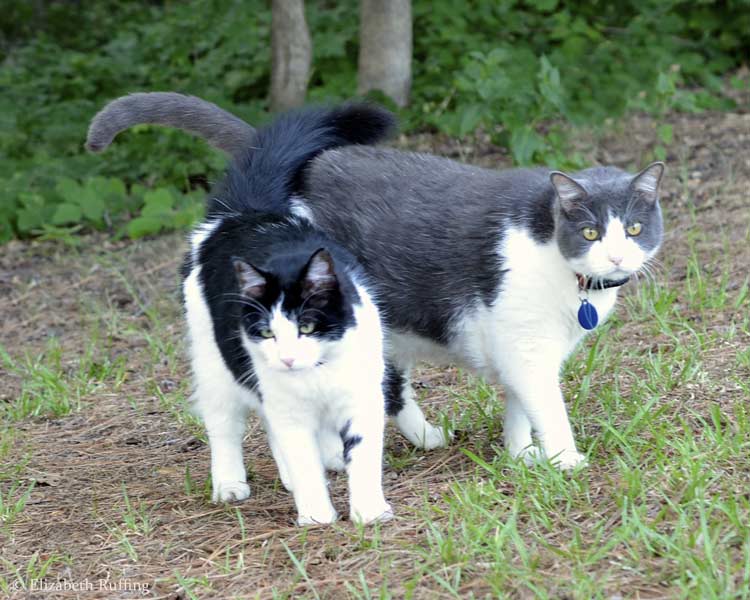 When I put Jude back in the house, I give them some pets. Trouble asks me for treats now. So, I bring him some, which I put on the borderline, so our other neighbor's cat won't get angry. I take the bowl away as soon as he is done. I don't want any kitty conflicts.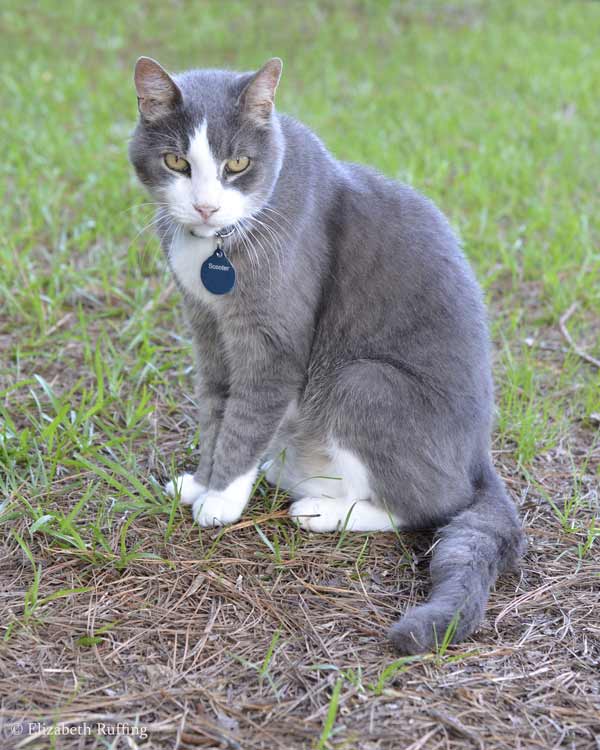 The long-haired gray kitty I was trying to catch has made a couple of appearances in the woods behind my neighbor's house. I can't catch him for now, as my neighbor doesn't want us to trap there. I don't want to lure his cats out of his yard with the food for the other cat, because I don't want fights between them and my other neighbor's cat, who hangs out on our front porch, which takes away my options for now. They would all show up for food. I am hoping the woods kitty is already neutered, and maybe belongs to someone on the other side of the trees. It is best for all the outdoor cats, if all of them have had their shots, and have been to the vet, and have been neutered and spayed, but I don't want grief for trying to help. I don't have any outdoor cats myself, but I want the others to be safe and healthy. We don't want a colony to start either. At some point, my other neighbor will be able to set something up at her house, but they have renovations going on right now, to be followed by some construction, which makes the cats shy away.
That's about it. Back to sewing slug butts.