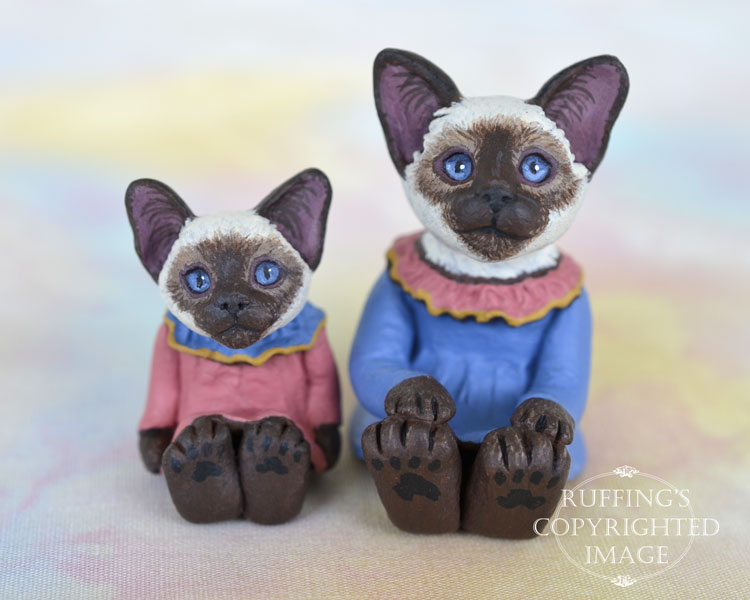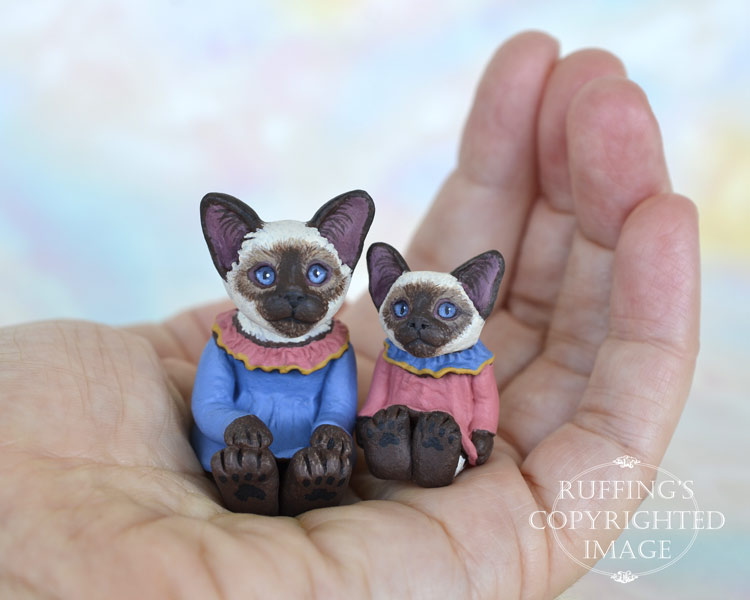 Dana and Dixie are handmade miniature original, one-of-a-kind Siamese cat art dolls, hand painted and hand sculpted in paperclay by artist Max Bailey.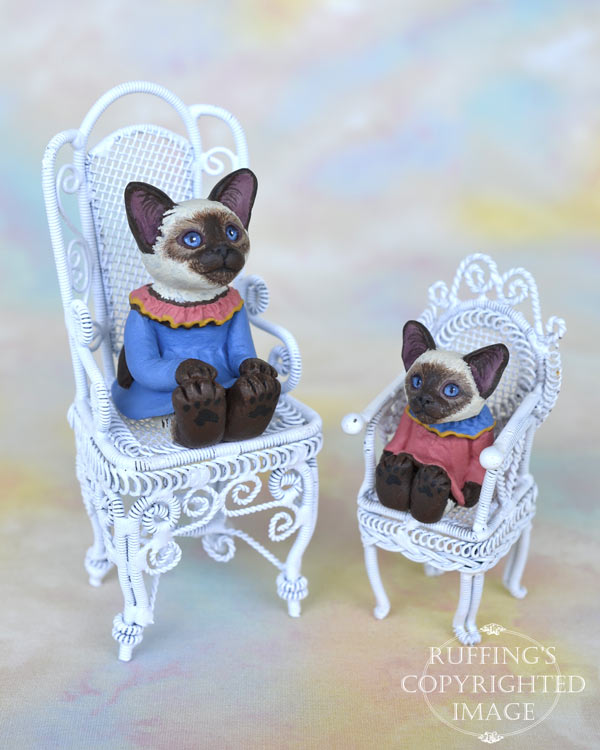 Dana is a Siamese kitten who looks after her little sister Dixie.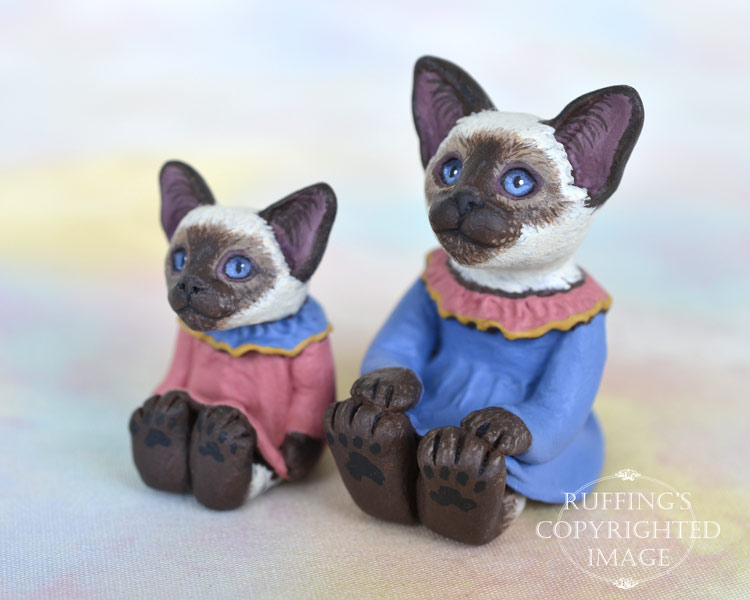 Dana will admit she would like to go off and do something on her own now and then, but Dixie always follows at her heels. It isn't always easy being the big sister.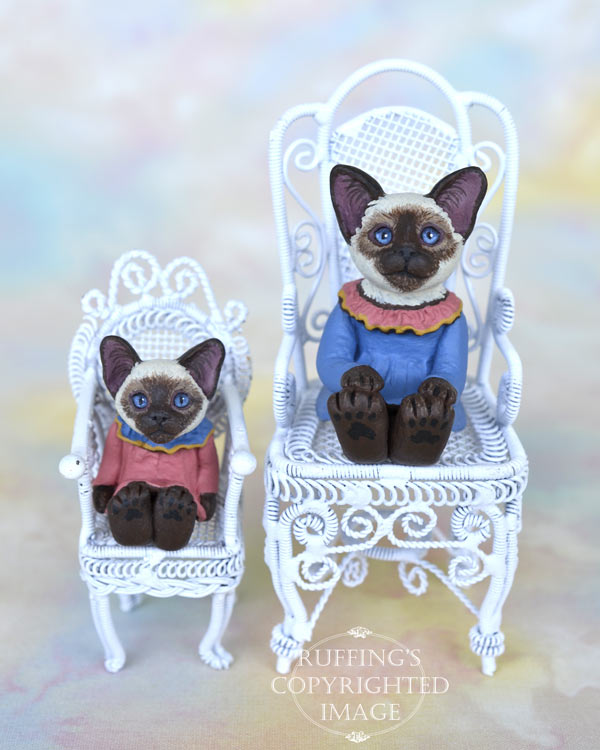 Dixie always wants whatever Dana has, including her fancy patio chair.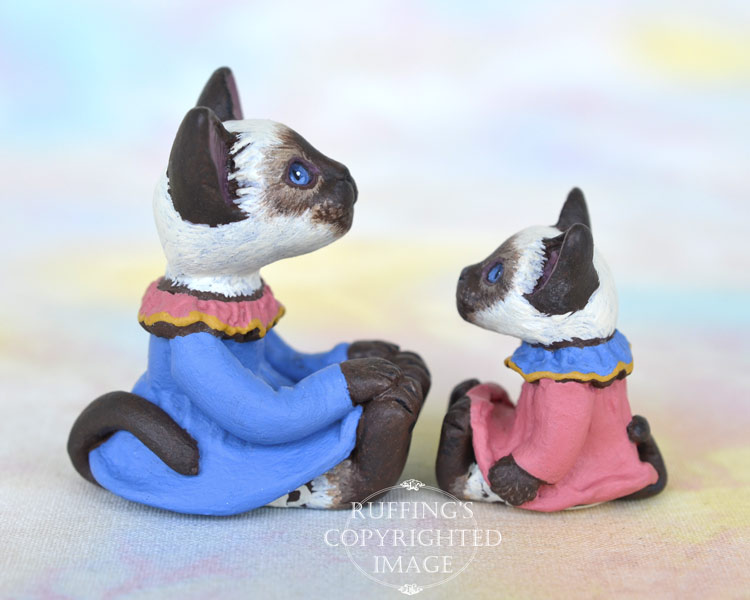 Their mother couldn't find a small chair identical to Dana's, but Dixie is quite happy with hers. She likes the swirly scrolls on the top.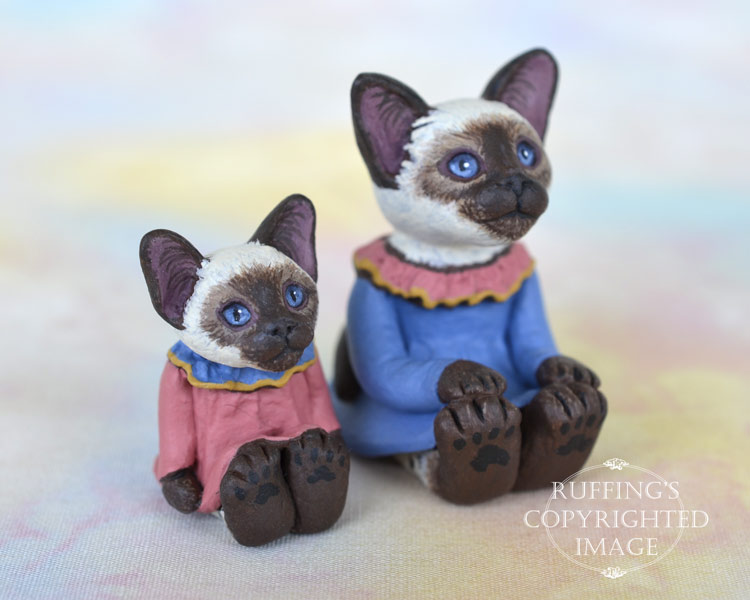 Together, Dana and Dixie sit on the patio that looks out on the back yard.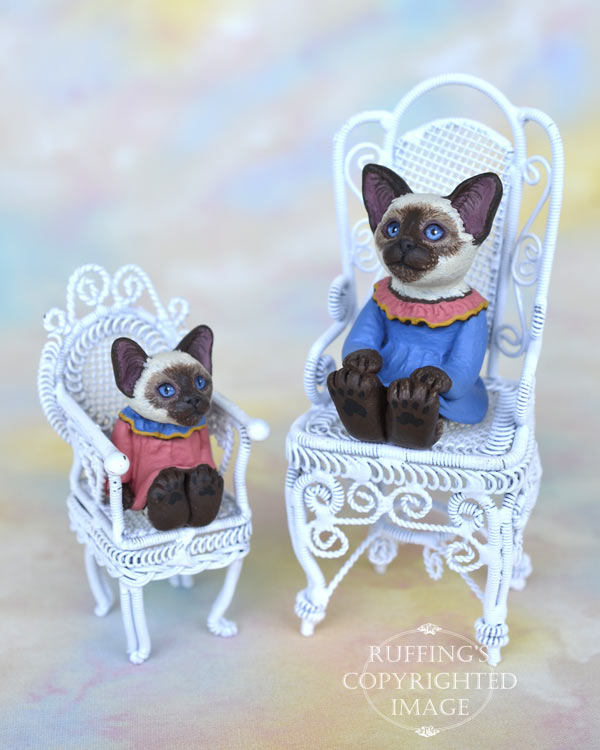 They watch the birds and the butterflies, and listen to the breeze rustling through the trees in the woods behind them.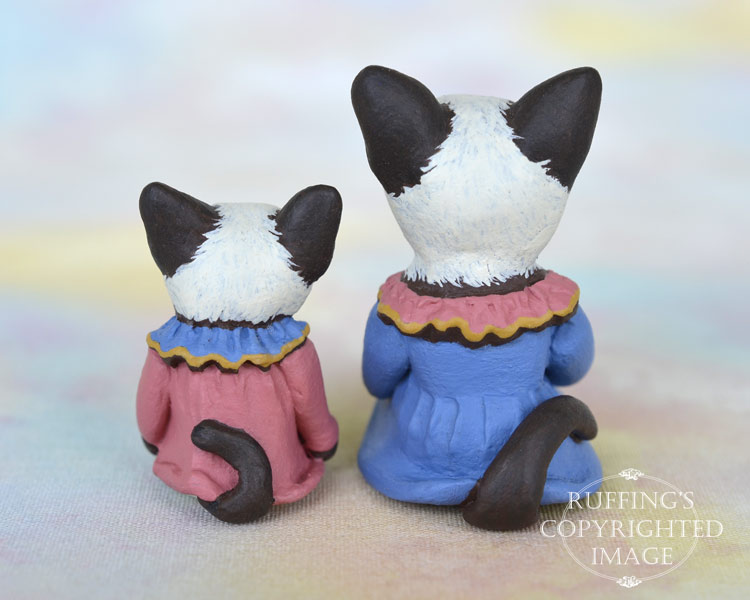 Dana is dressed in a blue dress. It has a ruffled coral collar edged in gold. Dixie's dress is coral with a blue ruffled collar edged in gold.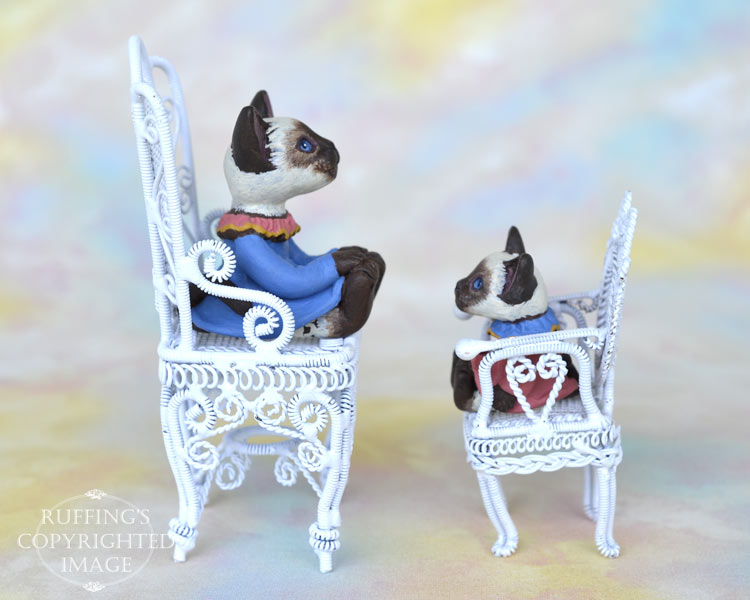 Dana and Dixie are one-of-a-kind works of art, and are meant for display only. They were sculpted from paperclay in multiple stages, to allow for drying and detailing.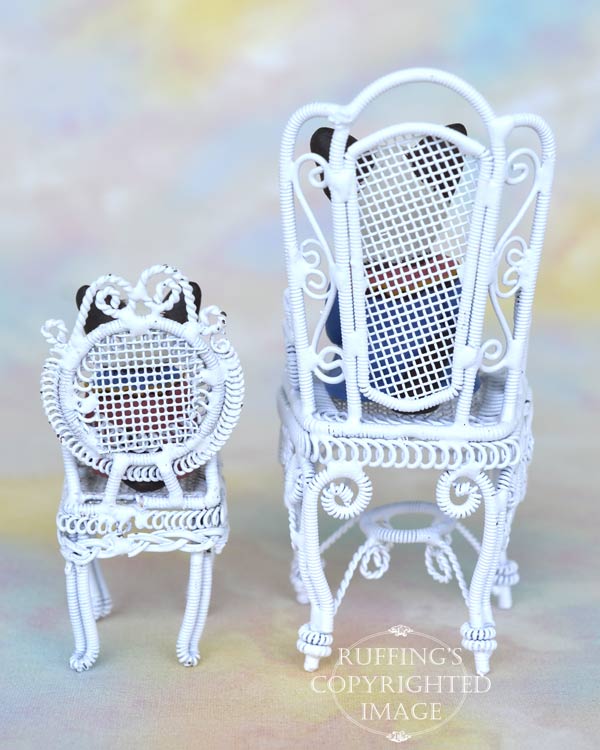 Dana and Dixie were painted under a magnifying light, with tiny brushes, one hair at a time.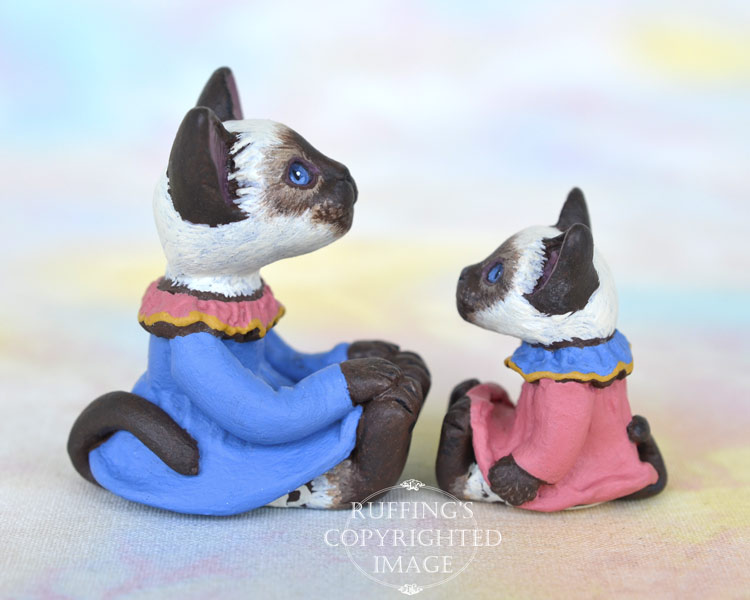 They are signed and sealed with matte varnish for protection and preservation, and come with a certificate of authenticity.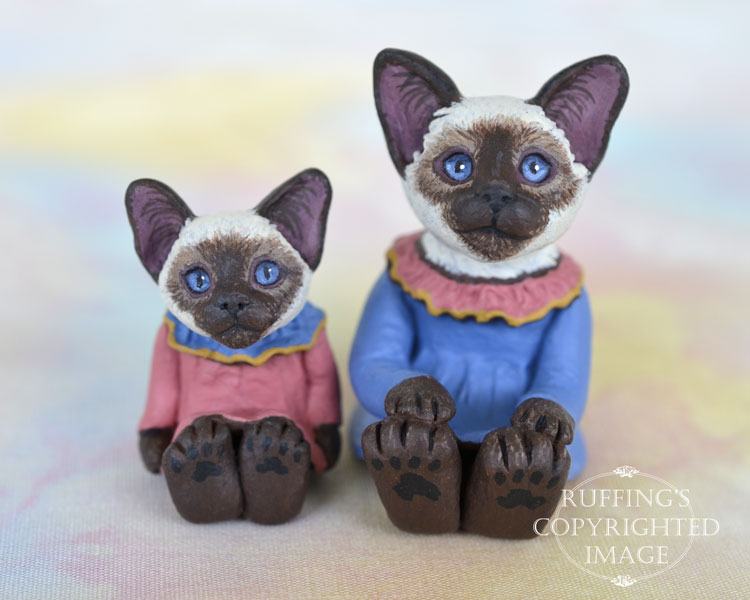 Dana and Dixie are 1:12 scale. (One inch equals one foot.) Dana is 1 and 1/2 inches tall, not including her ears, and Dixie is 1 and 1/8 inches tall.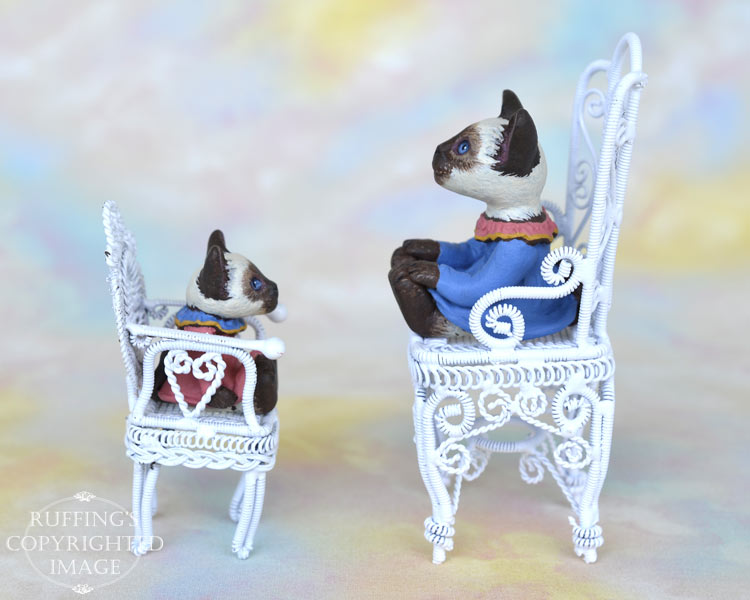 Dana and Dixie are available for $299.99. Please inquire to [email protected]