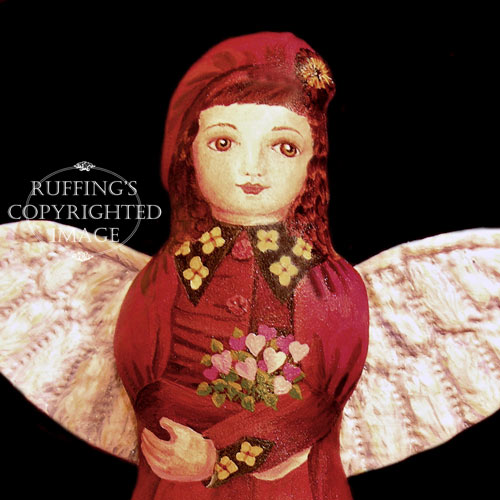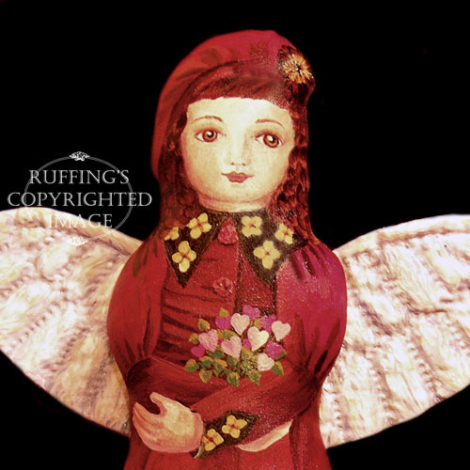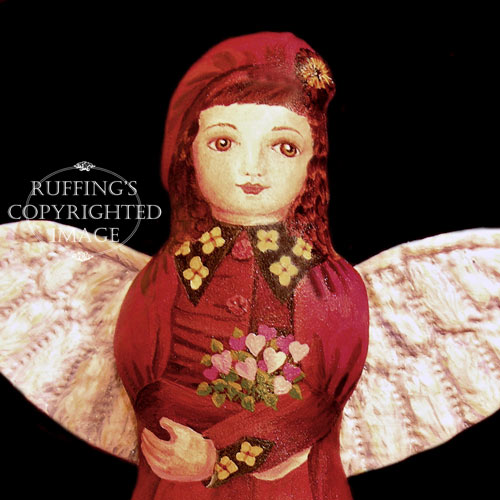 Rosetta is my third angel, in my angel art doll series. Rosetta holds a bouquet of heart-tipped flowers. She also comes with her own poem…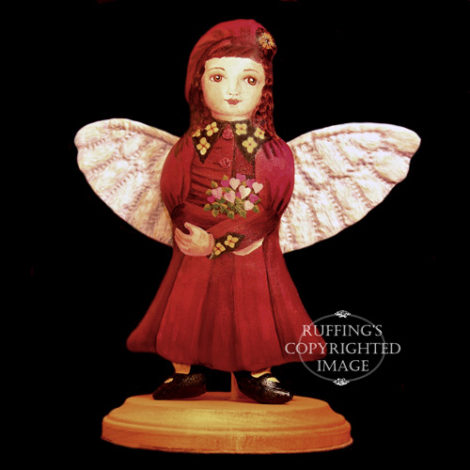 "Rosetta"
Rosetta tends her fields with care,
For only seeds of love grow there.
She keeps them safe from wind and frost,
Protecting them at any cost.
She knows that love is pure and rare.
She knows it's needed everywhere.
Original Poem Copyright 2006 Elizabeth Ruffing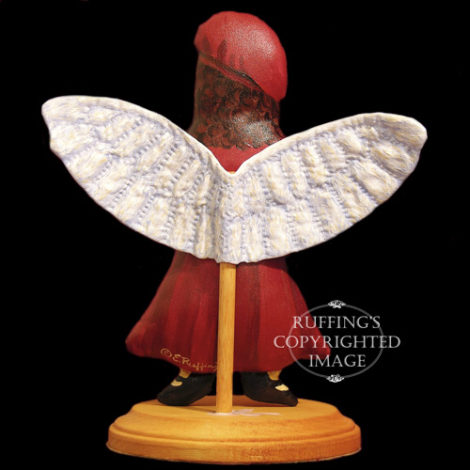 Rosetta is an original, one-of-a-kind work of art, meant for display only. She has a handmade oak-stained doll stand, which slips in between her body and her hand-quilted wings. Rosetta is painted with acrylic paints, and is varnished for protection and preservation.
Update: Rosetta has already been adopted. Thank you!