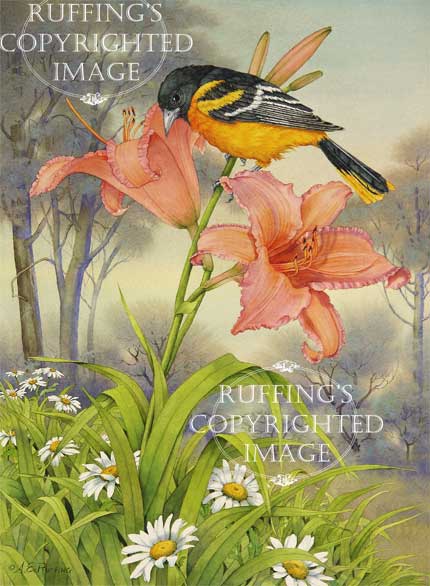 Our Ruffing's Etsy shop has some new additions. We've listed quite a few fine art giclées in our shop. These are a small sampling. Above is "Oriole and Daylily", depicting a Northern Oriole perched on an orange daylily.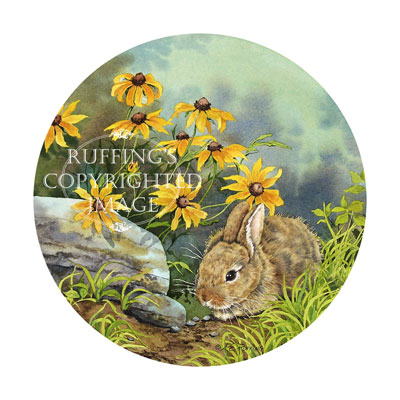 This is "Hiding", showing a little Eastern cottontail rabbit tucked away among the black-eyed Susans.
And this is "Sunday Morning", a country porch scene with a rocking chair, all in blues and greens.
All of these giclée prints are based on original watercolor paintings by A E Ruffing, and are printed on heavy-weight fine art paper.