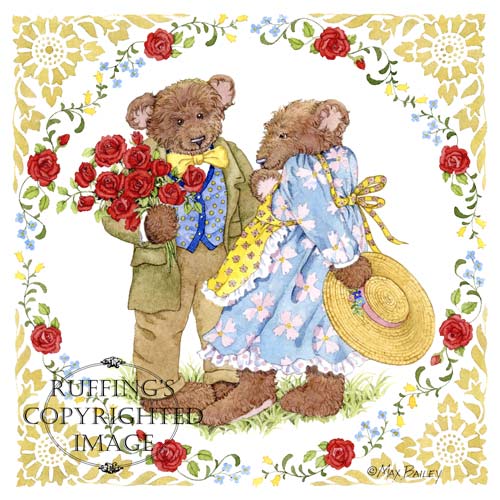 As you may know, teddy bears are not terribly talkative, but with these two, no words are needed. The message is clear.
He has gotten all dressed up to say it with flowers. She holds her head to one side, overcome with shyness and admiration of her handsome suitor. Love is in the air, and all around them. That makes today a very beautiful day!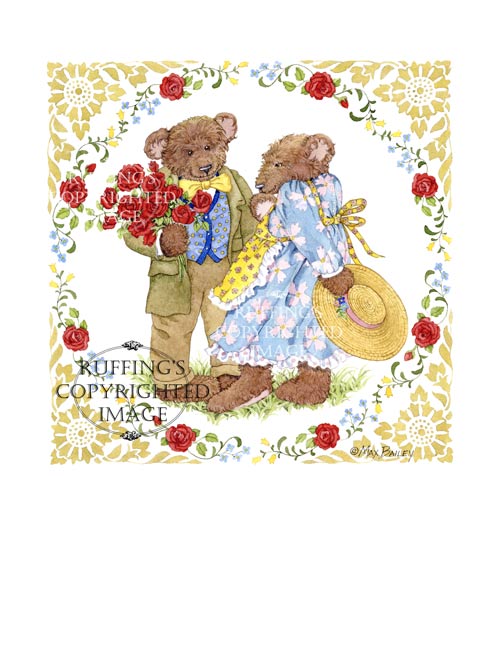 "A Dozen Roses" is an original watercolor painting. I am making a limited number of reproductions of this image as a signed giclée print as well, which may be ordered by emailing us or by using the PayPal button below, for the 8 1/2 by 11 print. Please see ordering for more information.
Item#
Description
Image Size
Paper Size
Price
Purchase now
with PayPal
MBDozenRoses
Giclée print on fine art paper
approx. 7 x 7 inches
8.5 inches by
11 inches
$22.00