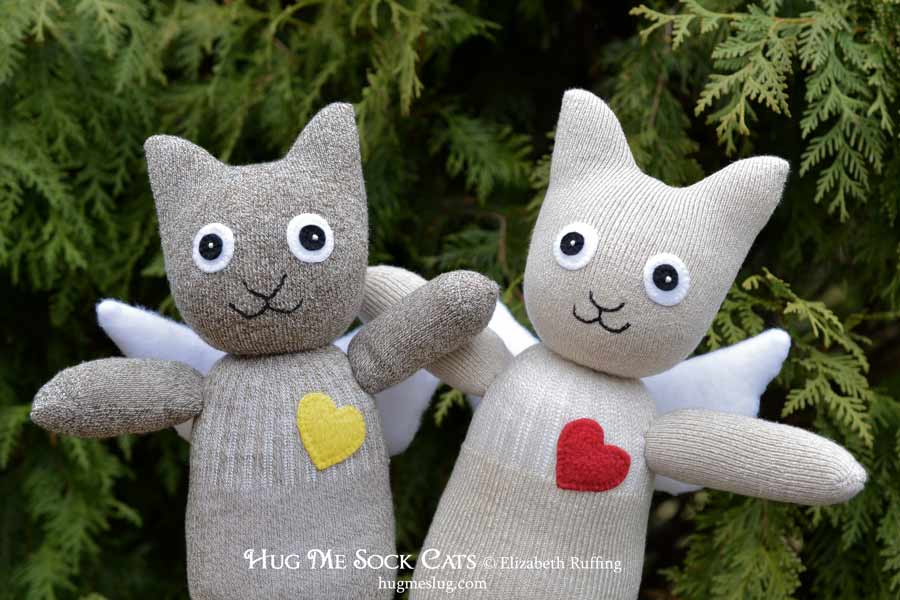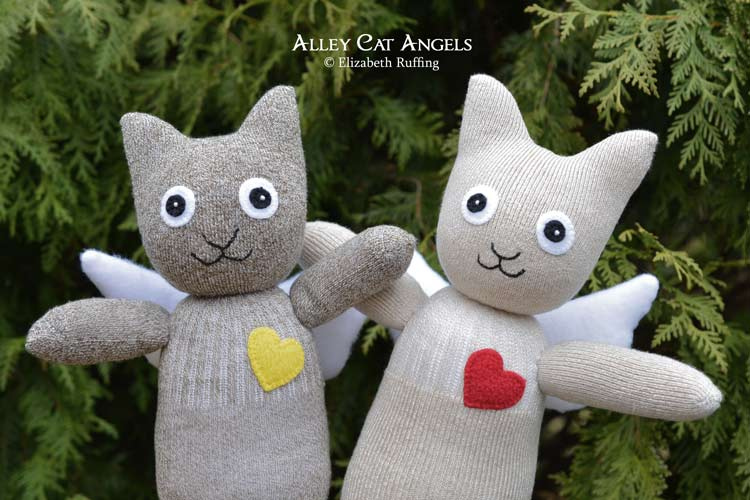 I sewed the wings on these two Alley Cat Angel Sock Kittens just in time. I was stuffing wings while I waited for my mom at the dentist's today, and the only other sock kitten I had available was adopted while we were out. I got my mom to hold these for me while I photographed them. We got lucky. Even though it is overcast this afternoon, we managed to get some cute photos of them.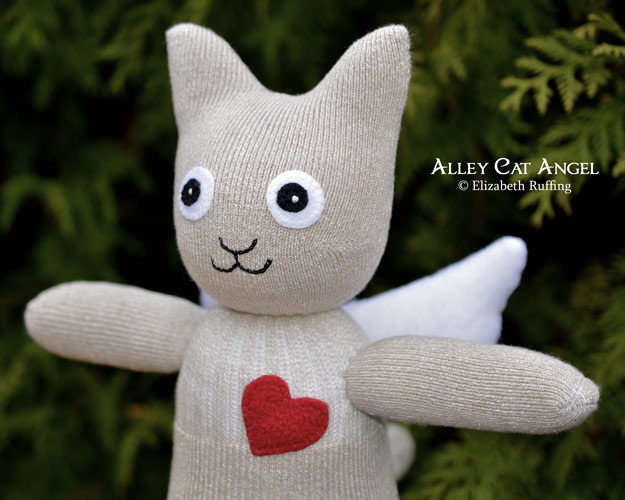 Ten dollars from the adoption of these will go a cat rescue, Alley Cats and Angels of NC to help cats and kittens. I have some Hug Me Slugs with a portion going to animal charities available too. I will be posting my new handmade stuffed animal toys in our Ruffing's shop.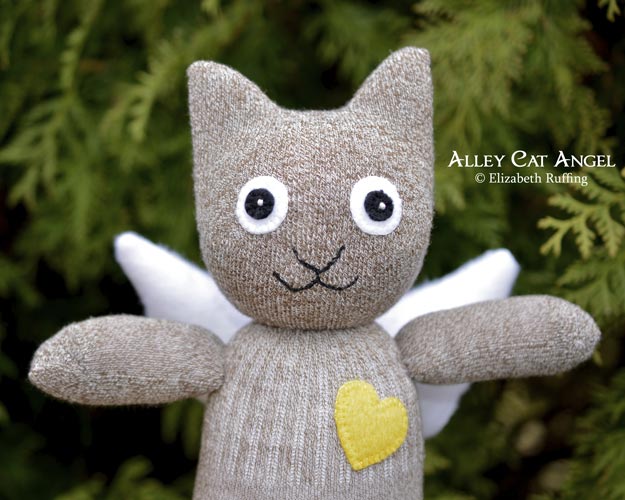 I always have to wait for winter to find these tweed socks! I grabbed the few pair I found so I can make some more kittens like these. I also have a kind of ridiculously large collection of all kinds of socks, enough for plenty of variety.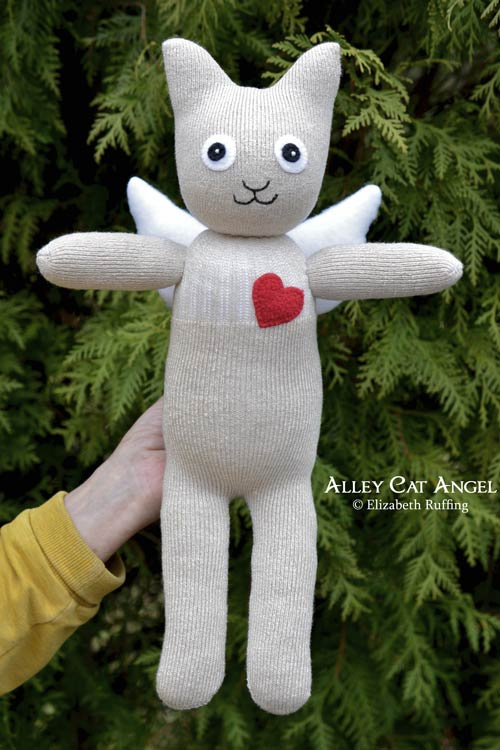 I'm enjoying the idea of making whatever I feel like making right now. I cut off my custom listings to relax a bit. I think last year, on my birthday weekend, I had a big migraine and was exhausted. I'm feeling very happy to just have hang tags to make, and boxes to pack.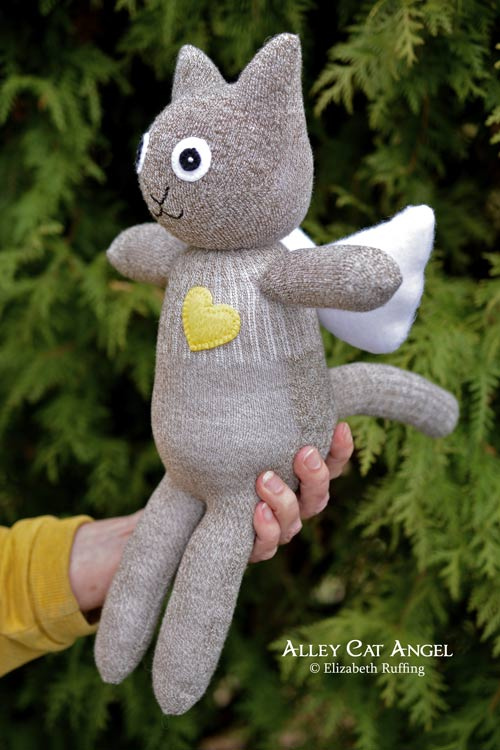 My art toys come with hang tags that can be personalized with a name, or "For + a recipient's name". I'll still be shipping this week, via Priority Mail, as usual. Priority Mail usually takes about two to three days to arrive.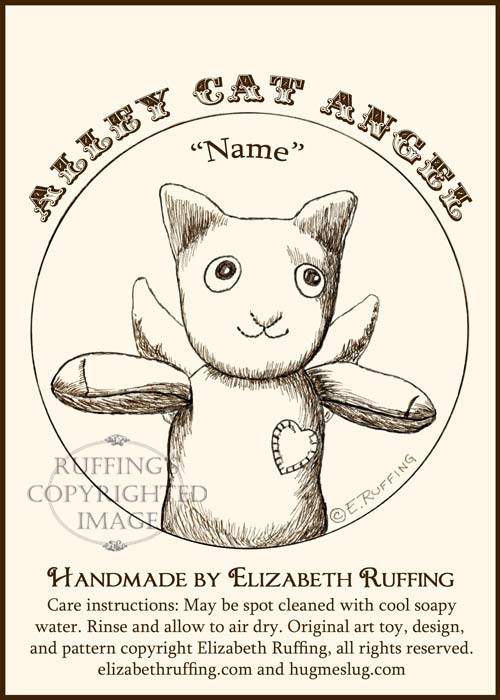 Phoebe and the rest of the kitty crew around here aren't working too hard. I hope we can find another blanket like this one, in a color my mom likes, for my parents. It really is as soft as Phoebe makes it look.