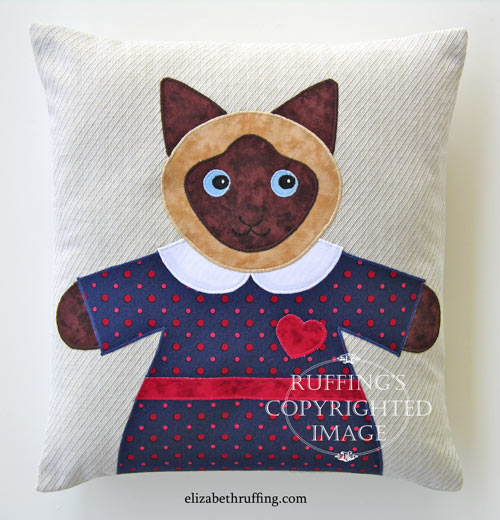 My Siamese kitty pillow is all finished and is up in my Etsy shop. I machine appliquéd quilting cottons onto an oatmeal cotton fabric this time. The background has a pattern of diagonal textured lines, but it is all of one natural cotton color. It's nice and soft.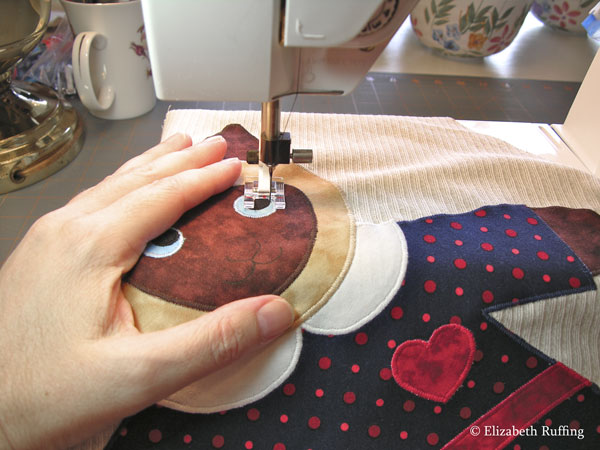 I fused all my appliqué pieces onto my background with Wonder-Under, much in the same way as I did with my bunny pillow, only I was able to use a cotton setting on my iron and skip the press cloth, since cottons can withstand more heat than poly fleece.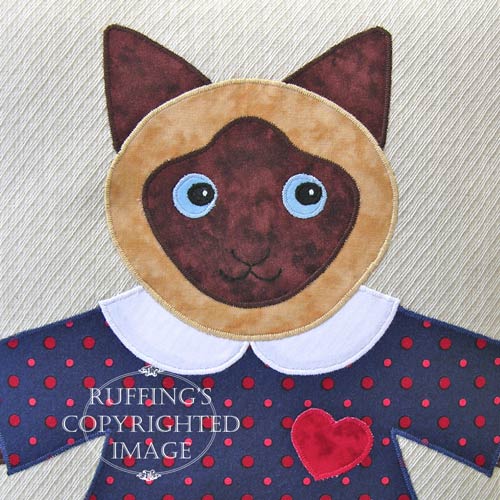 I used a machine zig zag stitch to sew around all the raw edges. A stitch width of 2.5 and a stitch length of 0.5 worked well for me. Once the pillow front was appliquéd, I pressed it with some steam, and made my envelope closure for my pillow back. I basted the two back pieces together, pressed them, and then squared them up with a rotary cutter and a quilting ruler. I sewed my front to my backs, pressed again, turned them right side out, and put my pillow insert inside.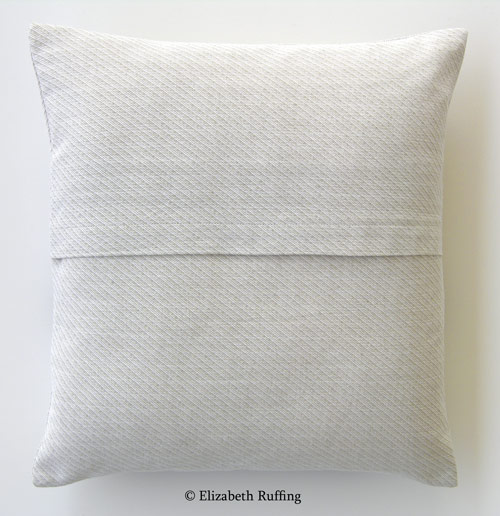 I took some photos and all done!
I also photographed another wide-eyed kitten this week. This is Ian. He and a bunch more equally cute and playful kittens and cats are at PetSmart this weekend, hoping to find their forever homes.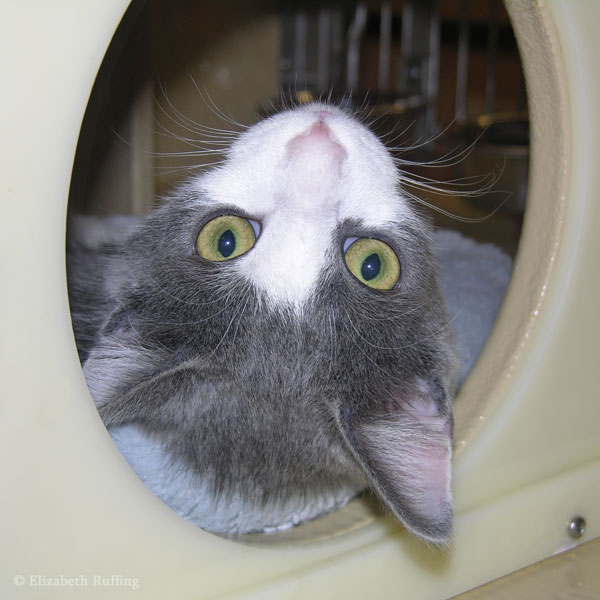 Please consider adopting a pet. There are so many sweet animals out there waiting for homes. I fall in love with one or two or three every week or so! All our kitties are rescued kitties, and they make wonderful family members. Check out sites like Petfinder and Adopt a Pet to find available adoptable pets in your own area. And go visit them too. They love the attention! It makes them happy 🙂