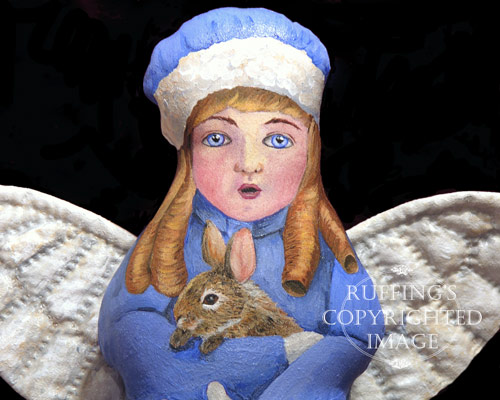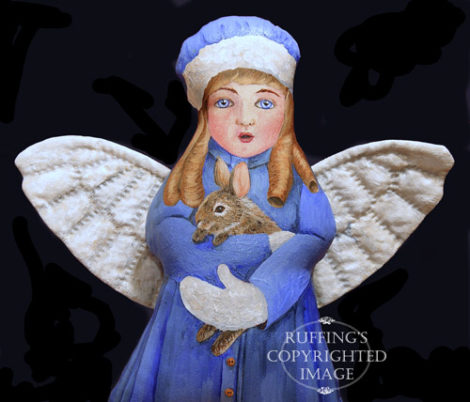 "Cottontail Charlotte" is my second angel in my series of original one-of-a-kind angel art dolls.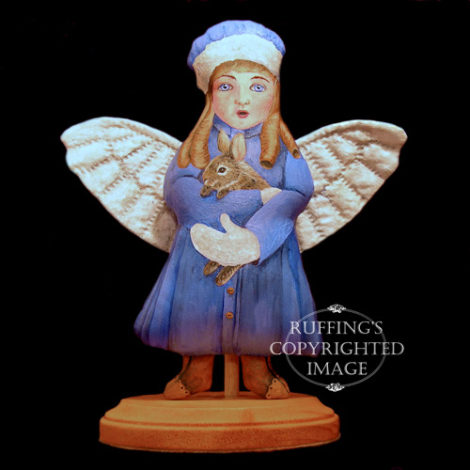 Charlotte has her own little cottontail rabbit, and her own poem:
"Cottontail Charlotte"
Charlotte sings a song that only rabbits hear.
When she lifts her voice, they always gather near.
The joy she brings makes them hop and dance,
Until they've all become entranced.
That's how she shares the things she knows,
Where the sun sets, and how the wind blows.
It's only the rabbits who learn these things,
And they learn them all from the song she sings.
Original Poem Copyright 2005 Elizabeth Ruffing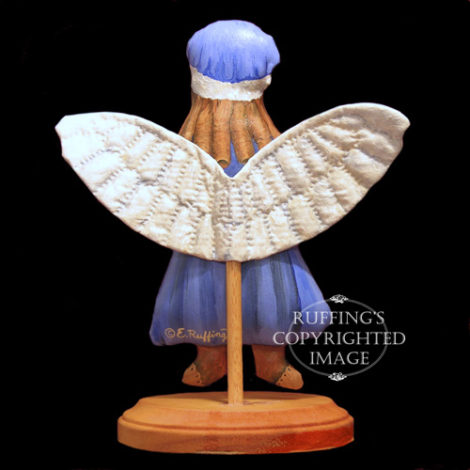 Charlotte was sewn from my own design and pattern, and I painted her with acrylic paints. She is a one-of-a-kind work of art, meant for display only. She has an oak-stained wooden base, which I also made, and it slips in behind her wings so that she can stand.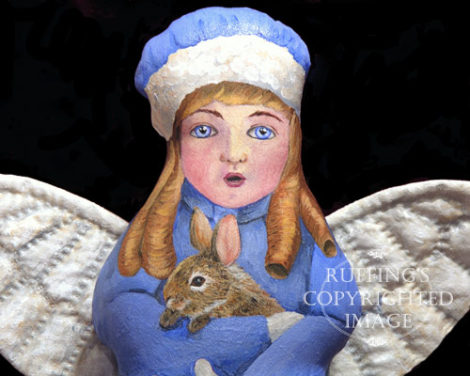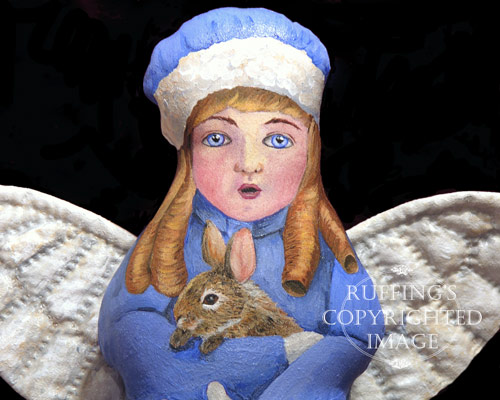 Charlotte's wings were hand quilted, and then painted with acrylic paint as well. Charlotte is sealed with matte varnish for protection and preservation.
Update: Cottontail Charlotte has already been adopted. Thank you!