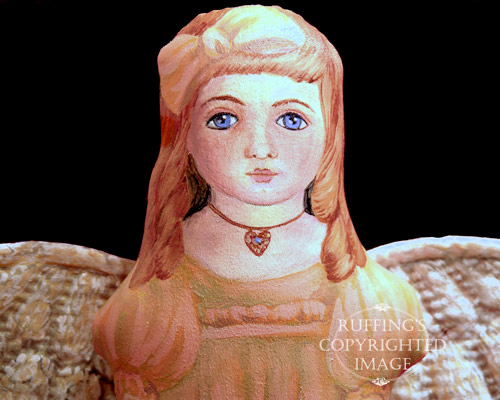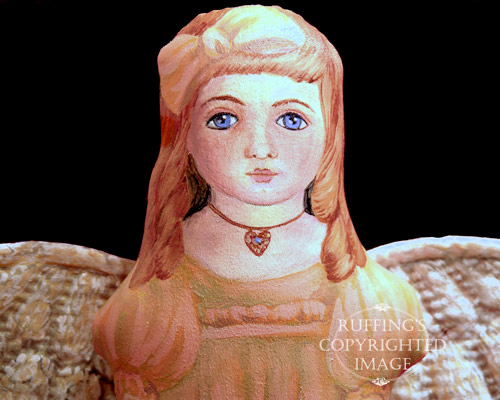 "Serenity Starr" is my first art doll. She her own little poem…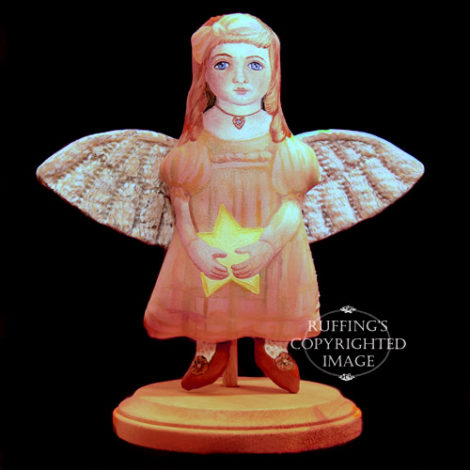 "Serenity Starr"
Serenity Starr has traveled far
From here to there, through Heaven, and air
To bring to darkness a golden light
She soars alone, all through the night
No one knows why she's sad and blue,
But maybe- she has too much to do!
And it's true, Serenity flies alone
Until new friends do call her home.
Original Poem Copyright 2005 MIKO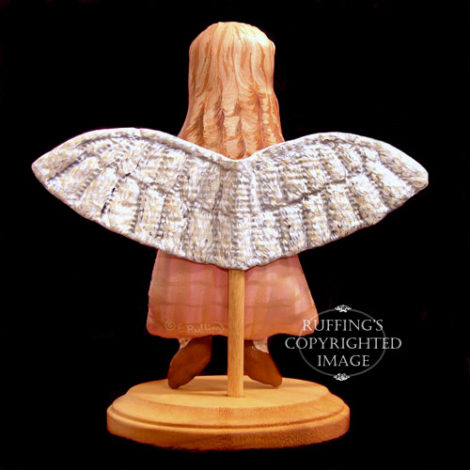 Serenity was made from my own design and pattern, drawn and sewn on 100% cotton fabric, which was stuffed and then sewn with acrylic paints. She was varnished for protection and preservation, and signed on the back of her dress.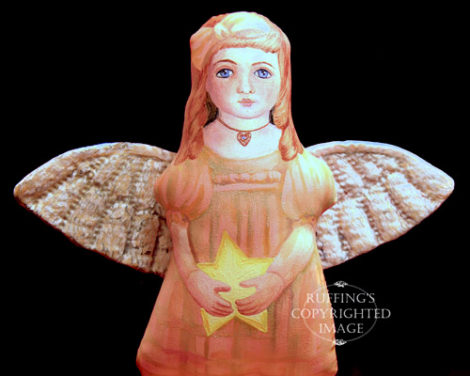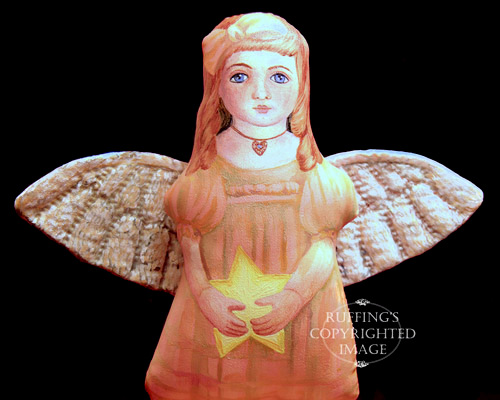 Her wings were quilted by hand. I made a wooden stand for her that slipped between her wings and her body, to allow her to stand.
Serenity Starr is a one-of-a-kind work of art, meant for display only.
Update: Serenity Starr has already been adopted. Thank you!