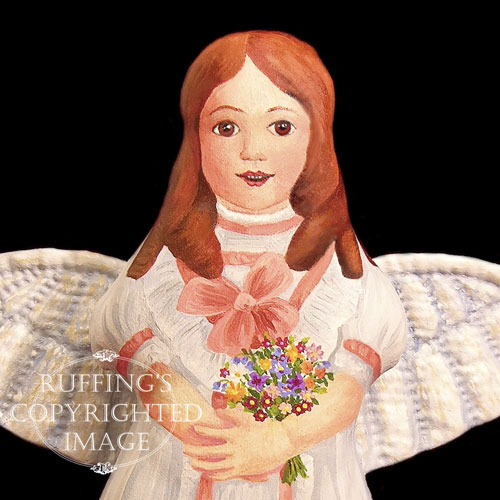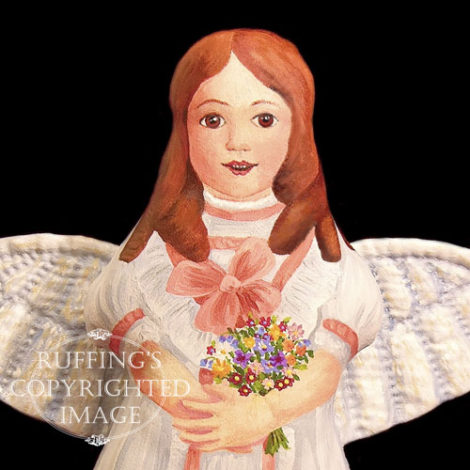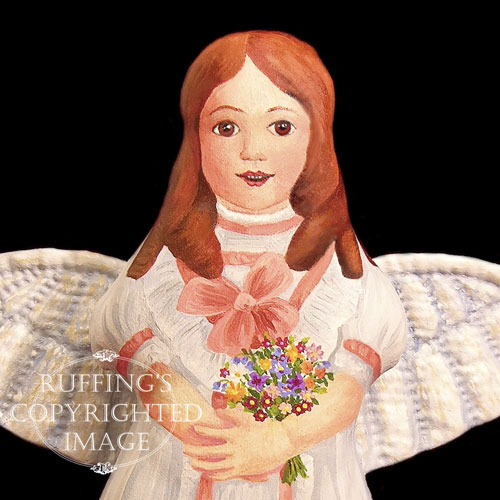 "April May"
April lets the flowers know
When it's time to start to grow.
She wakes them from their winter beds,
And nudges them to raise their heads.
She whispers softly in their ears,
"The snow is gone and spring is near."
Original Poem Copyright 2006 Elizabeth Ruffing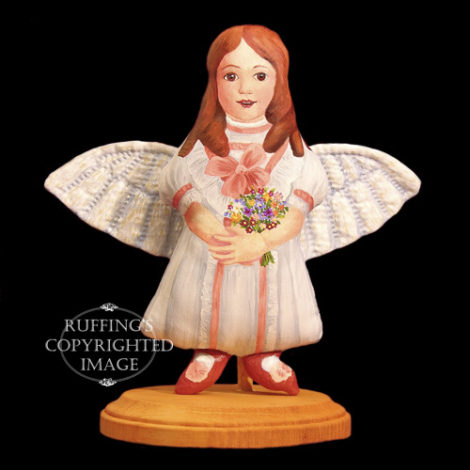 April May is my fourth angel, in my series of original, one-of-a-kind angel art dolls. April May holds a bouquet of spring flowers, and wears a white dress with peach-colored ribbons. She has red hair, and reddish-brown, antique-style shoes.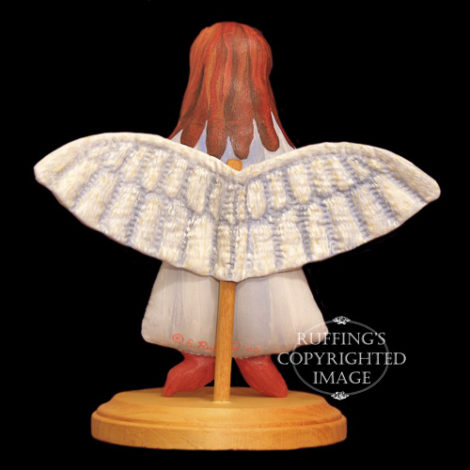 April May is completely hand painted with acrylic paint, and varnished for preservation and protection. Her oak-stained, handmade wooden stand slips between her hand-quilted wings and her body, to allow her to stand. April May is meant for display only.
Update: April May has already been adopted. Thank you!