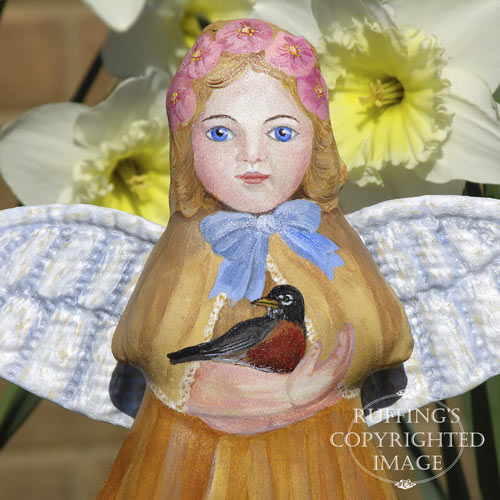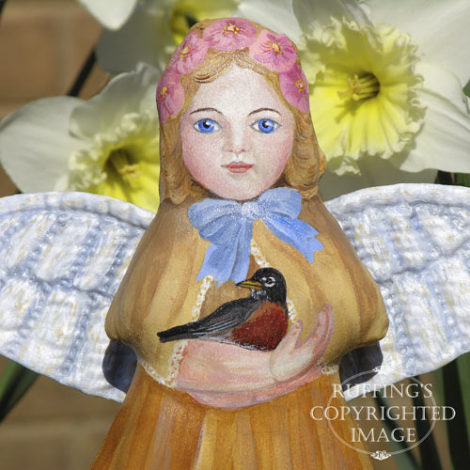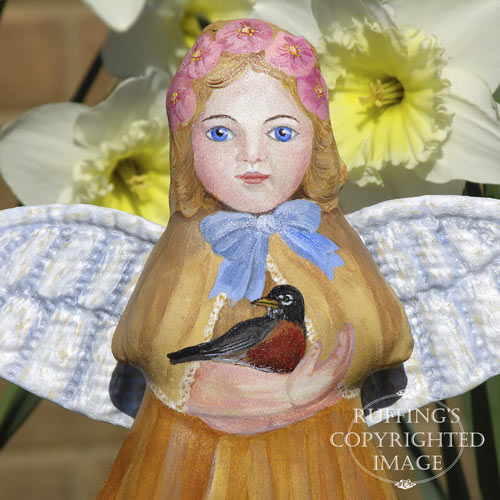 "Robin"
When the days start becoming long,
And the skies turn from gray to blue,
Robin sings her springtime song,
And life begins to start anew.
She calls her friends from whence they've flown,
And says it's time to fly back home.
Original Poem Copyright 2006 Elizabeth Ruffing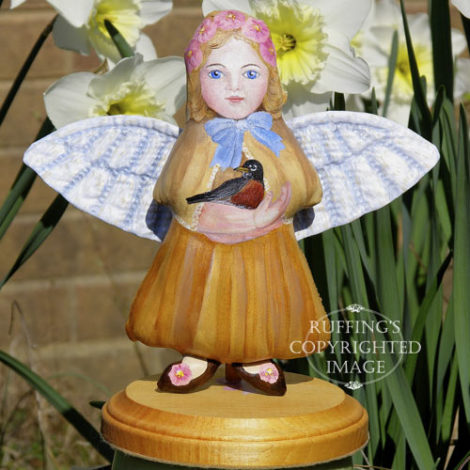 Robin is the fifth in my series of five original, one-of-a-kind angel art dolls. She cradles a robin in her arms, as she has the special ability to speak to birds. Her blond curls are encircled by a garland of pink springtime flowers.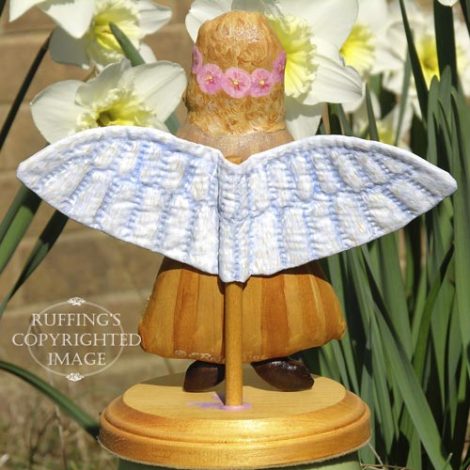 Robin is entirely painted by hand, using acrylic paints. She is a work of art, meant for display only. She is varnished for protection and preservation.
She has her own oak-stained wooden stand, which was handmade just for her. It slips in between her hand-quilted wings, and her body so she can stand.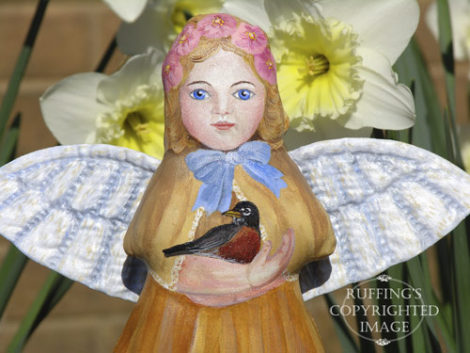 Update: Robin has already been adopted. Thank you!