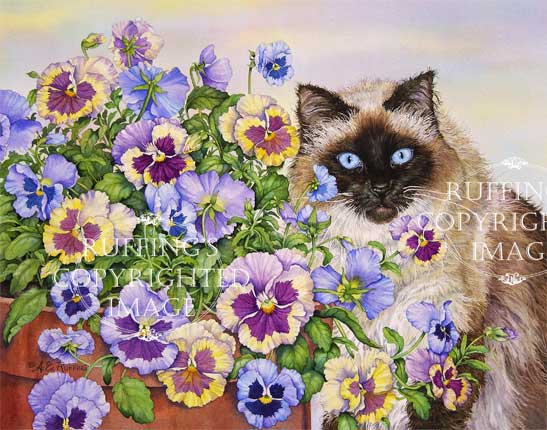 Watercolor Art by A E Ruffing, A E Ruffing's new Etsy shop is now open. Update: We've moved this shop here.
Her cat and dog fine art giclées from the Ruffing's are now available in our Etsy shop as well, to add an extra ordering option.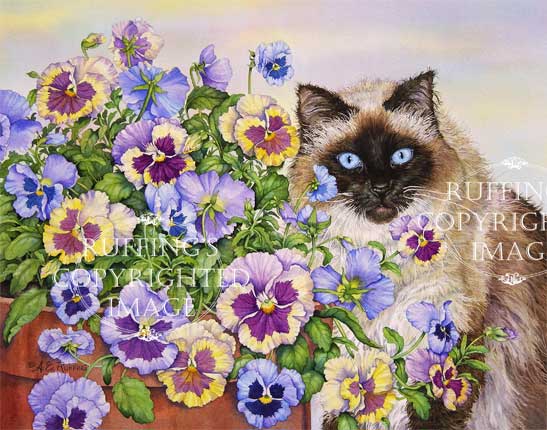 This is "Ragdoll and Pansies", a ragdoll cat fine art giclée print.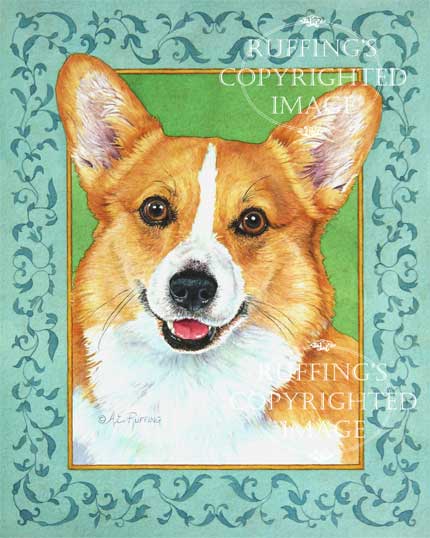 And this is "A Friendly Face", a Pembroke Welsh Corgi fine art giclée print. Both are based on A E Ruffing's original watercolor paintings.