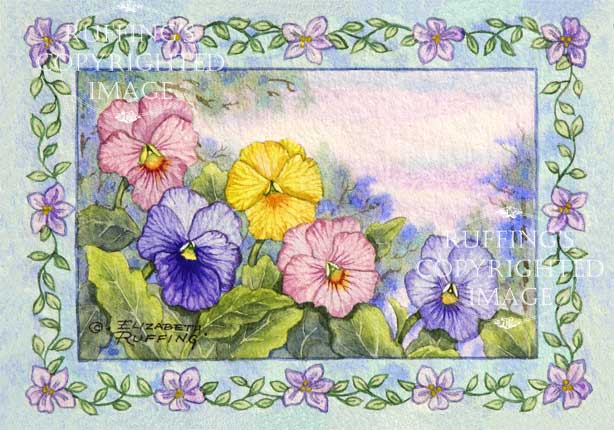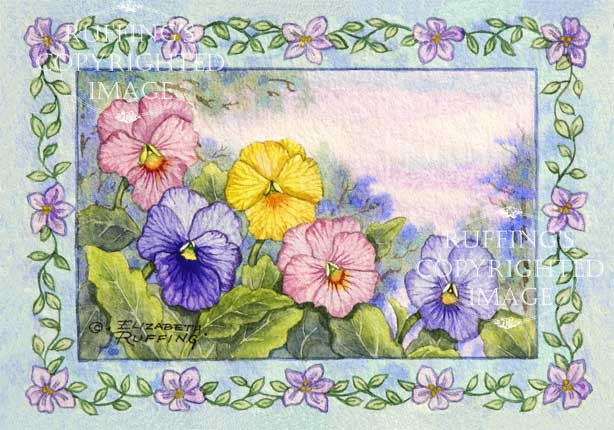 I made up four floral giclée art prints from my watercolor paintings of pansies and iris flowers.
Each one is 3.5 by 5 inches image size on 6 x 8 inch fine art paper. I chose a standard size 6 by 8 inch paper size to expand framing options, as these will fit in either a standard 5 x 7 inch or a standard 6 x 8 inch size mat and frame set, with a white border showing.
Each giclée art print has a decorative floral border surrounding the central image. Above is "Pansies".