Elizabeth Ruffing's new Etsy shop is now open.
I've stocked it with many of my fine art giclées and a couple of original art quilts as well. Update: We've moved these items to our collective Etsy shop and Elizabeth's Etsy shop is now for her original art toys.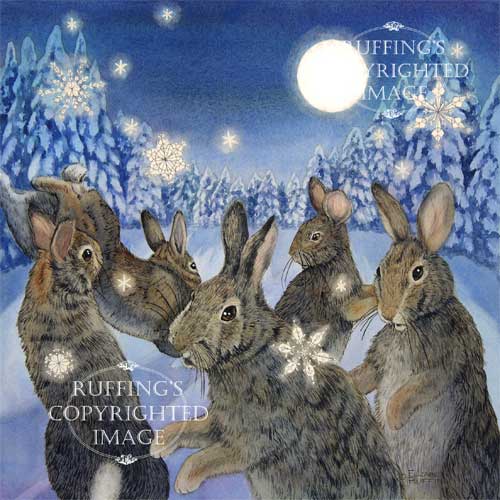 This is a fine art giclée print of my original watercolor painting, "The Rabbit Dances".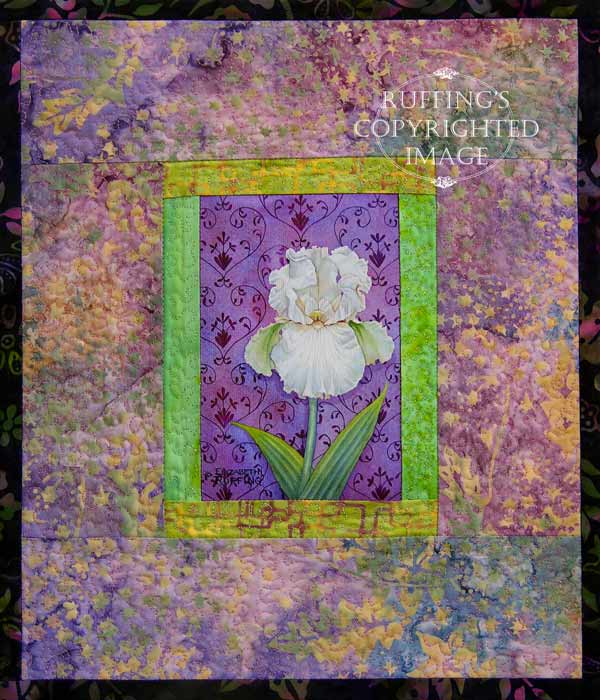 This is a one-of-a-kind original art quilt wall hanging of hand-dyed batiks framing a canvas print of my original watercolor, "Valentine", which shows a pale pink iris on a muted magenta, Art Nouveau-inspired wallpaper background.