New Max Bailey art dolls in the works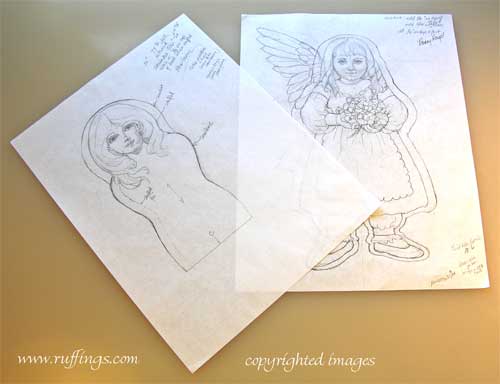 These are my drawings for two original folk art dolls I am working on. The one on the left will be a fairy. I am planning to give her a rose-tipped wand to help her tend her gardens.
The one the right is an angel holding a bouquet of pansies. With spring on the way, I am thinking about flowers and how happy I will be to see them make a return.