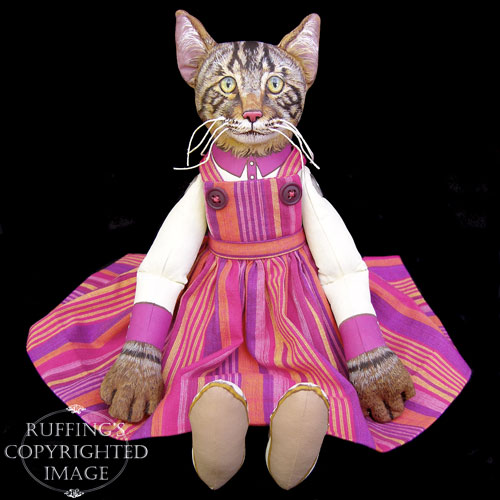 Daphne charms everyone she meets.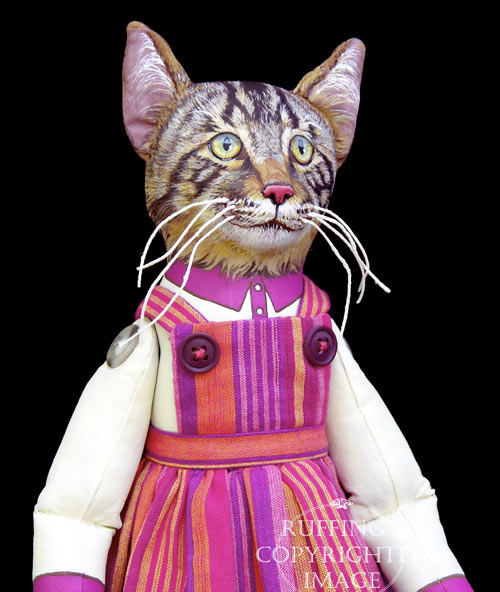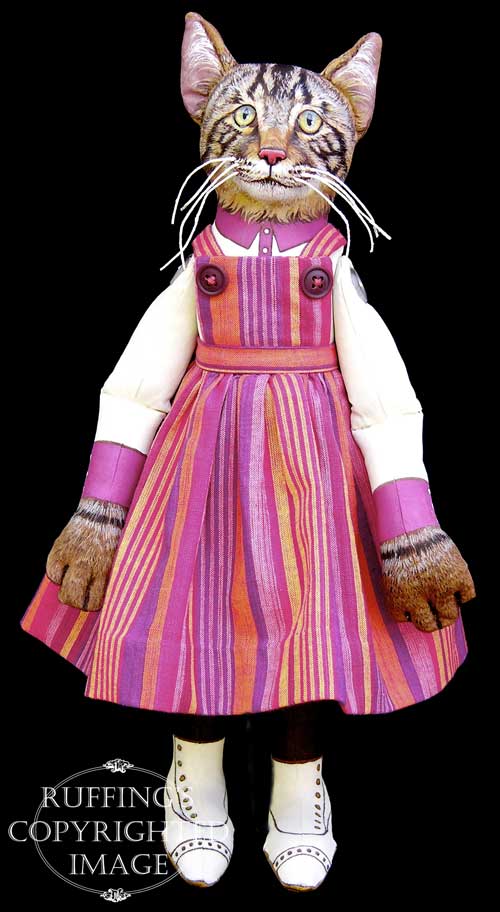 With her sweet little tabby cat face, and her big trusting yellow-green eyes, she has an air of total innocence.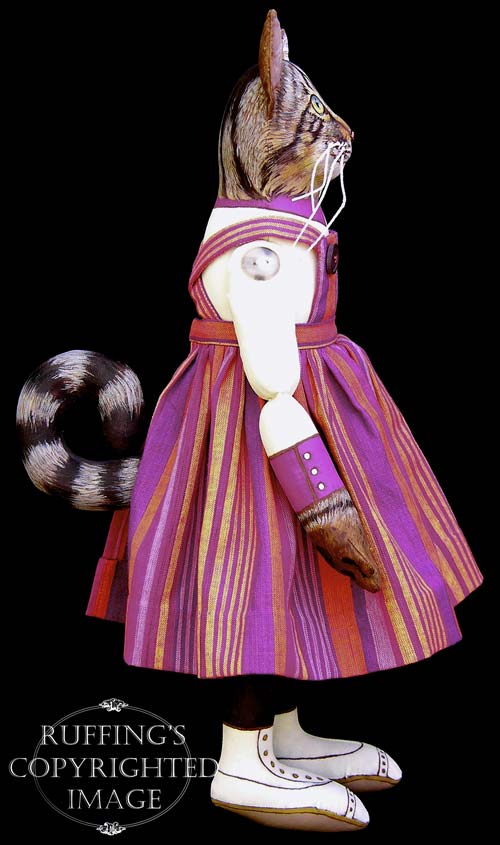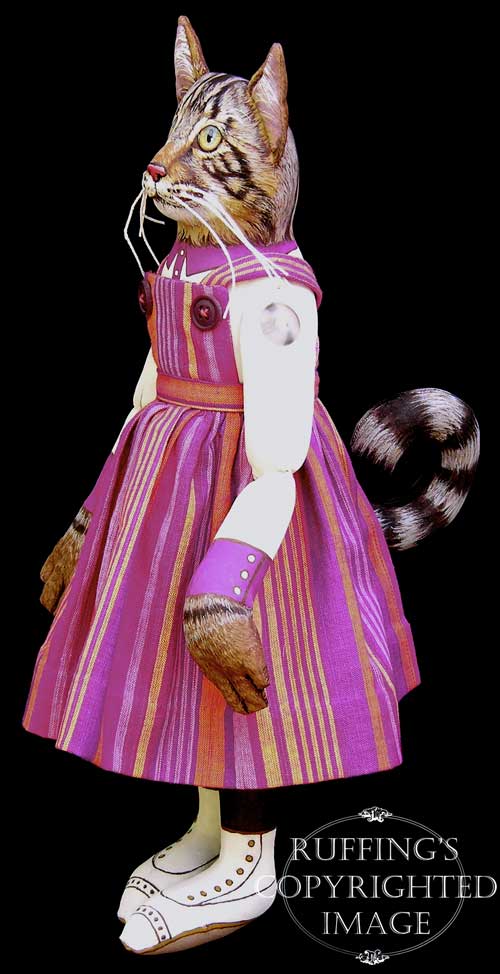 She's shy and unassuming, but she will happily raise her paw to show you her favorite glass fish bracelet.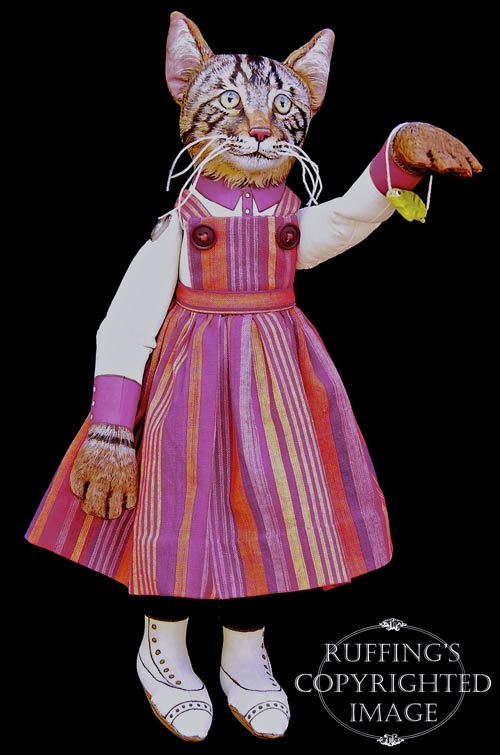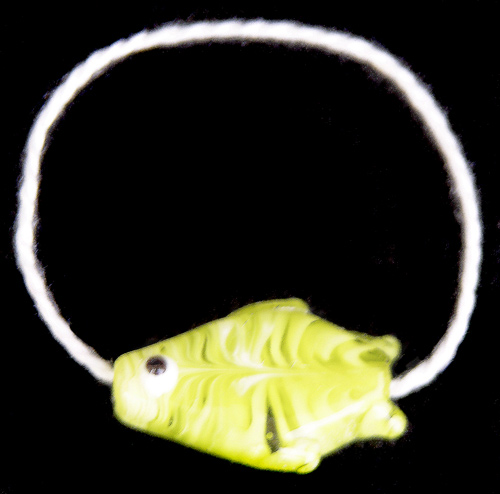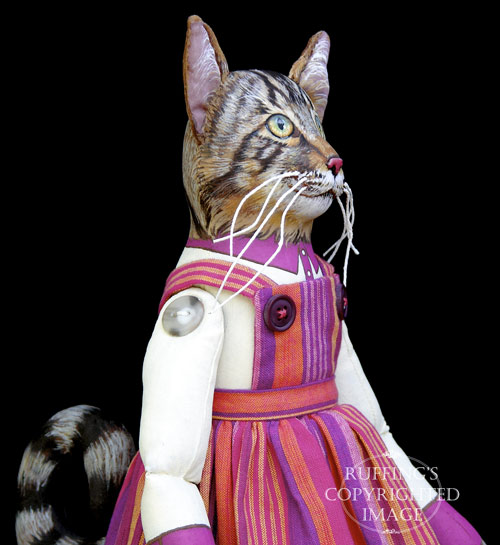 Watch out for Daphne, or she'll steal your heart away.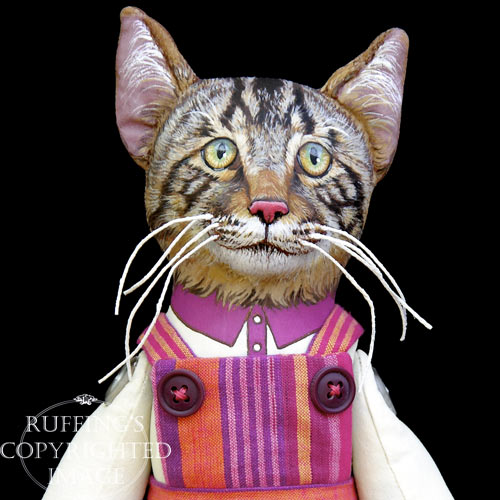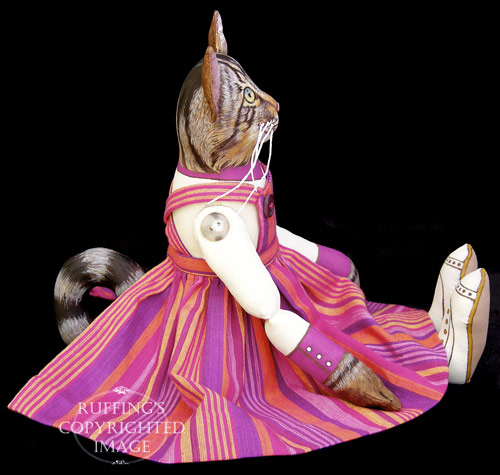 Daphne is an original one-of-a-kind work of art, made from 100% cotton fabric which is sewn, stuffed, and completely hand-painted with acrylic paints. She is 13 inches tall.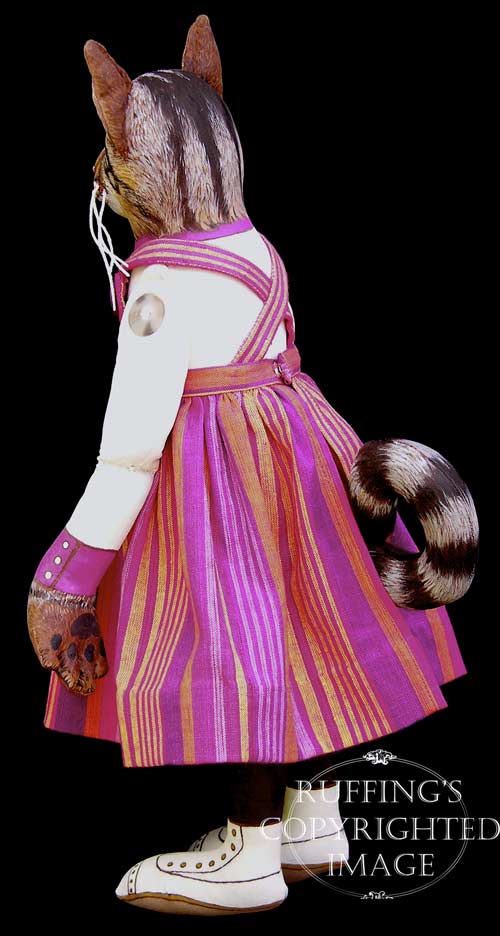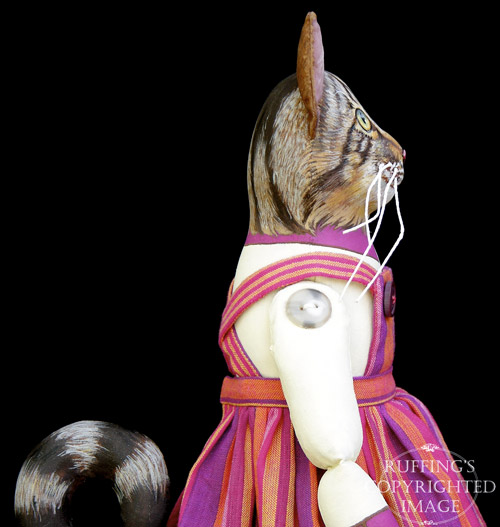 I sculpted the front of her face from paper clay, which I smoothed into the fabric. Her whiskers are made from stiffened pearl cotton, threaded through the clay before it dried.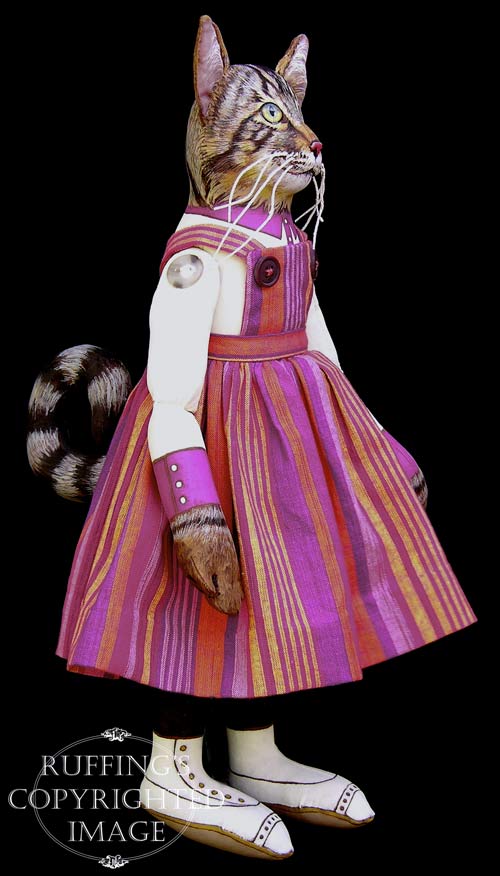 Her arms are button-jointed, and her paws are needle-sculpted. I painted her fur in a multitude of tabby colors…silver gray, buff, ivory, gold, and black.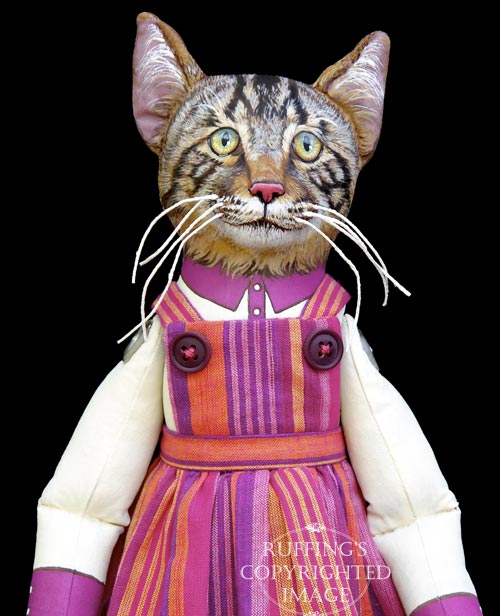 Her pinafore is made from colorful fabric striped in orange, gold, purple, rose, and magenta. I painted her collar and cuffs to match the magenta stripe, and her tights to match the purple stripe. Her kitty feet are covered with ivory high-button shoes that have decorative toes and gold buttons.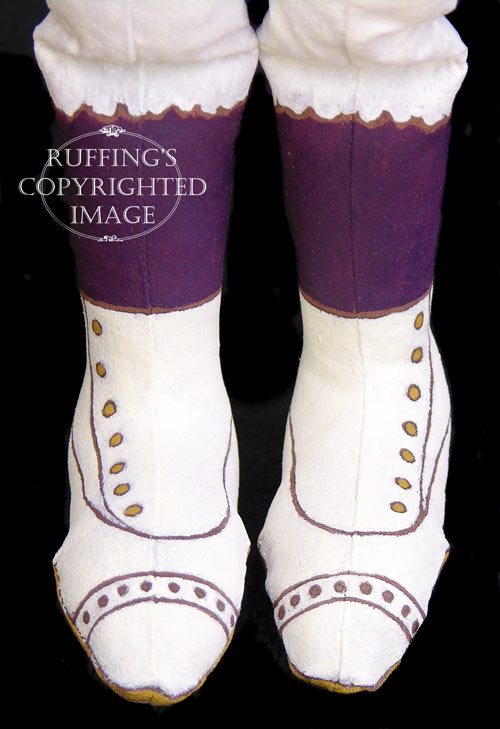 Daphne is signed and dated, and sealed with matte varnish for protection and preservation.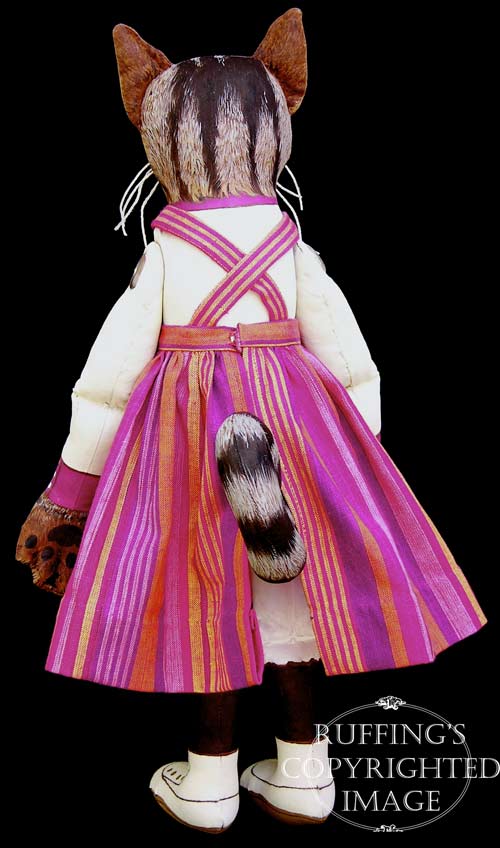 Daphne can sit upright all by herself. Her tail supports her very nicely. She can also sit on a chair, or stand with a doll stand. (Chair and doll stand not included.) Daphne can even sit on the couch. She's very good at watching TV.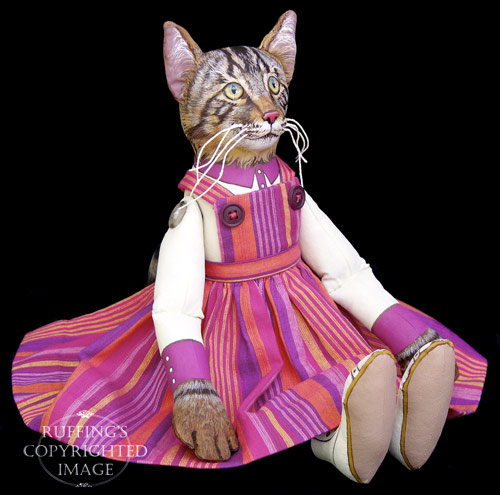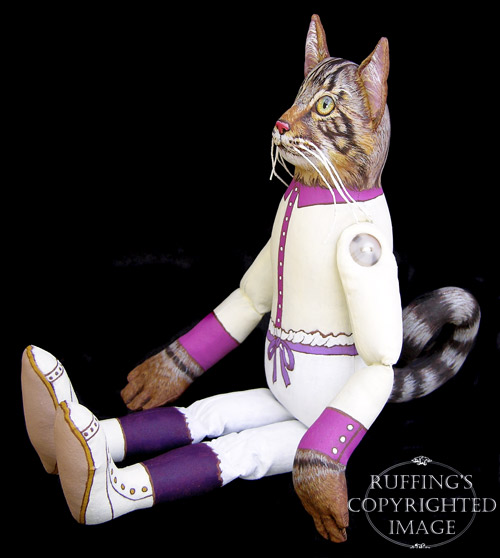 Update: Daphne has already been adopted. Thank you!