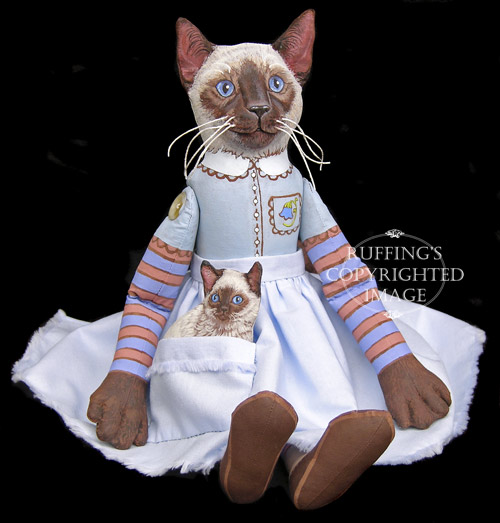 I am happy to introduce Bluebell, a lovely Siamese mom. Wherever she goes, she carries her kitten tucked safely into the pocket of her dress.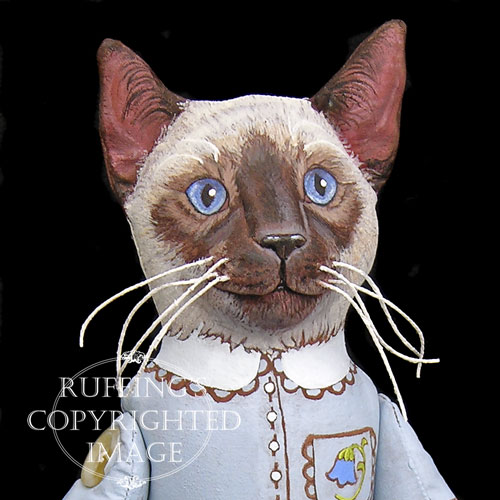 Wise and watchful, her eyes are a brilliant sapphire blue. She is intelligent, inquisitive, and ready at any time to have a conversation.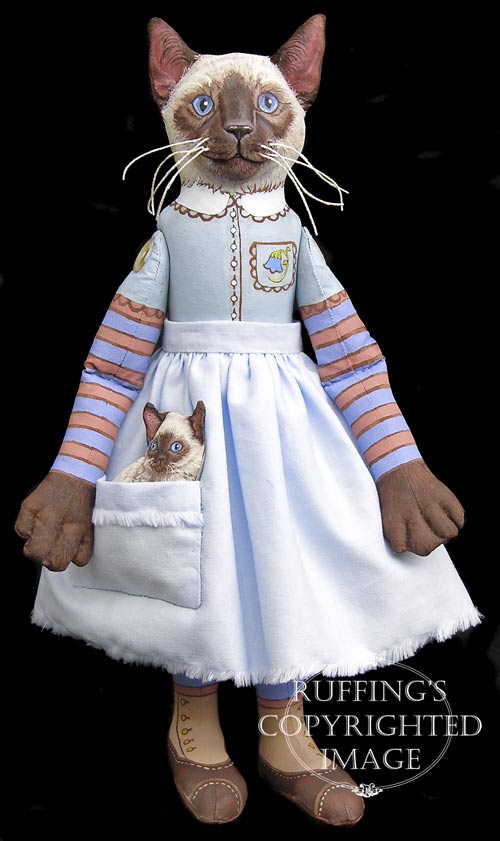 Bluebell is as proper and respectable as a new mom could be, with her starched white collar, prim pearl buttons, and fashionable two-tone, top-stitched high-button shoes. From her bright white bloomers emerge kitty legs in striped blue and burnt orange tights that match the sleeves of her dress.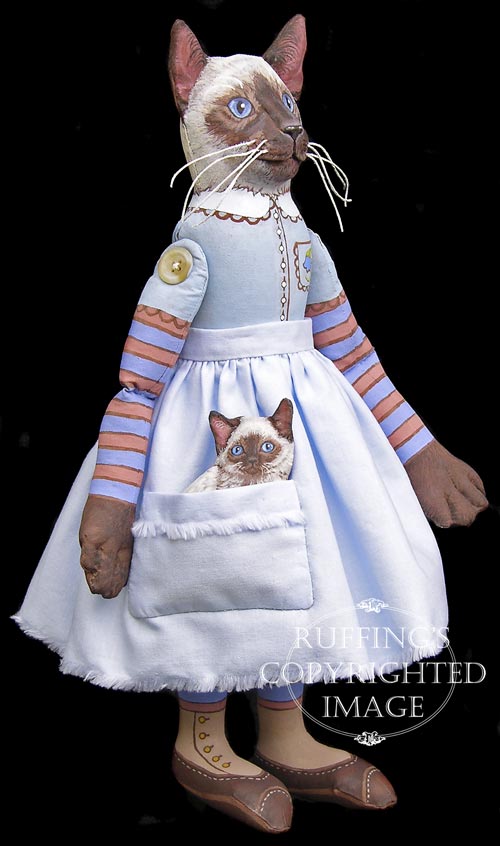 Bluebell's dress has a bluebell flower on the chest pocket, and a fringed pocket on the skirt that matches the fringe at her hemline. She is 13 inches tall.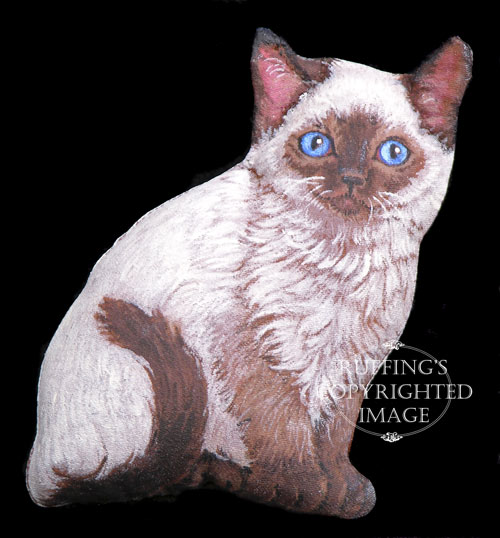 Lovable Bridget, though only 3 inches tall, is highly detailed right down to her tiny whiskers. Under her mom's keen supervision, she's just learning to explore the world that is hers.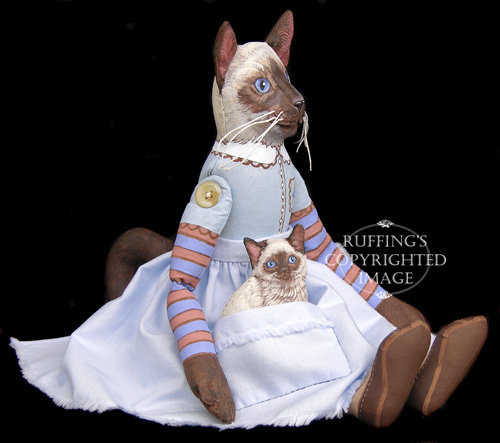 I absolutely love Siamese cats, and in making these two, wanted to show the stunning contrasts of a light-colored body, dark points, and extraordinary blue eyes.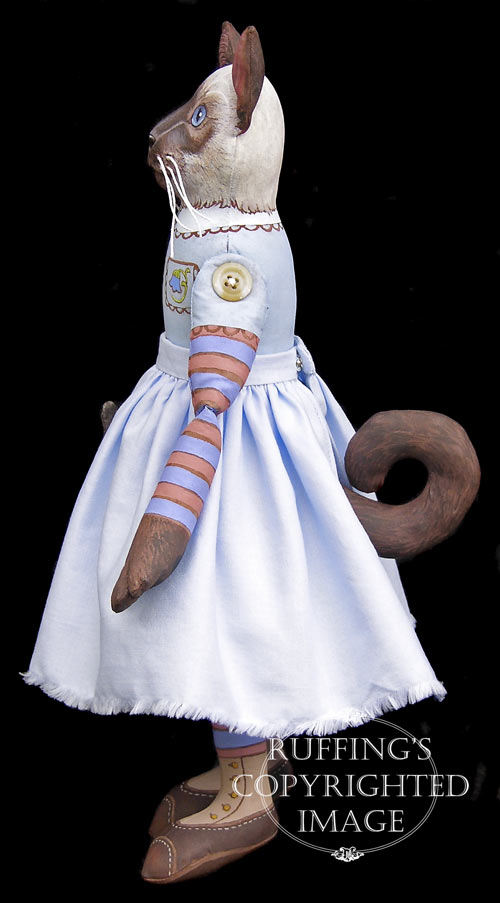 To give her that Siamese profile, I modeled the front of Bluebell's face from paper clay, smoothed into the fabric.
Her whiskers are made from stiffened pearl cotton which I threaded through the paper clay before it dried. Her arms are button-jointed for easy posing, and her paws are needle-sculpted.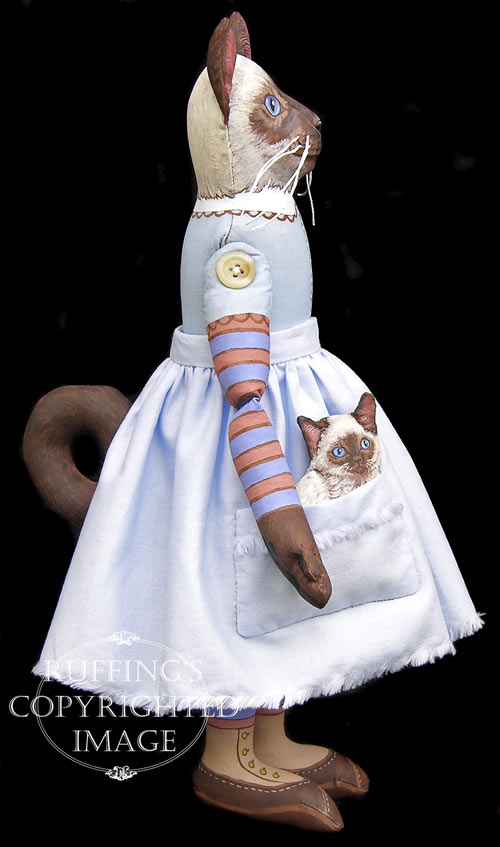 Both Bluebell and Bridget are made from 100% cotton fabric which is sewn, stuffed, and completely hand-painted with acrylic paints. They are original one-of-a-kind works of art, created from my own designs and patterns.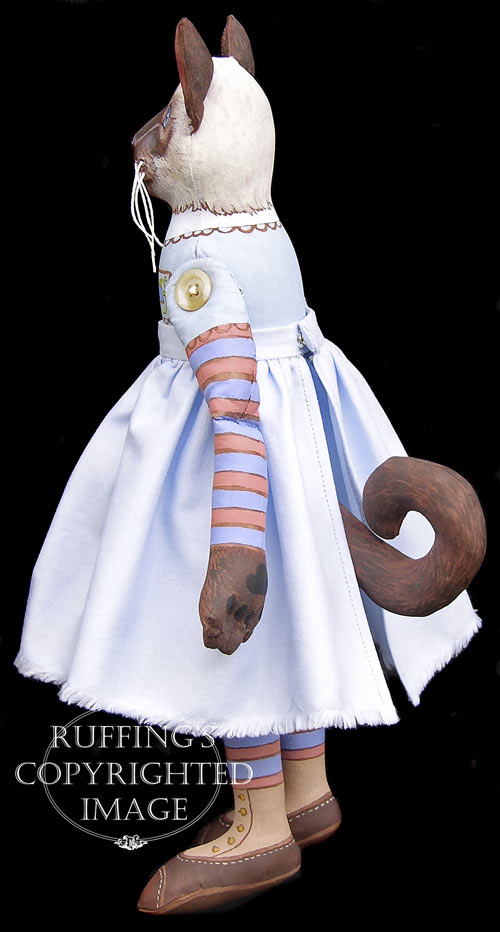 They are signed and dated, and sealed with matte varnish for protection and preservation. They are meant for display only.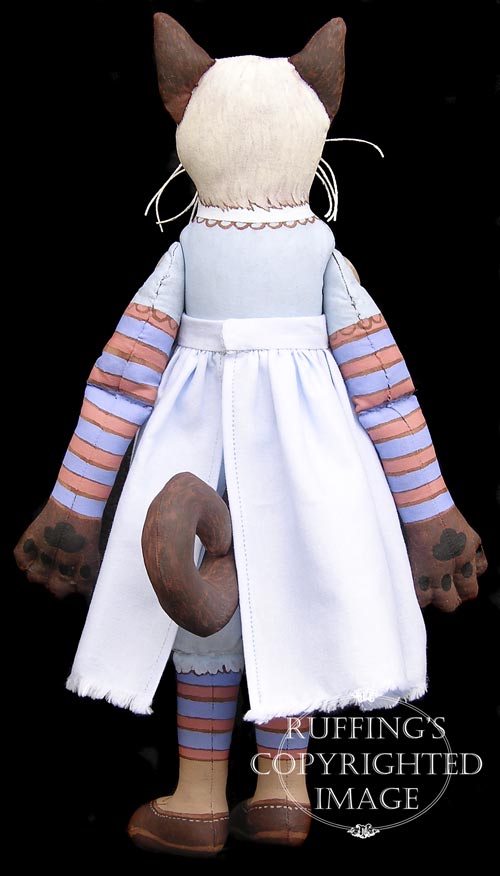 Bluebell can sit upright all by herself. Her tail supports her very nicely.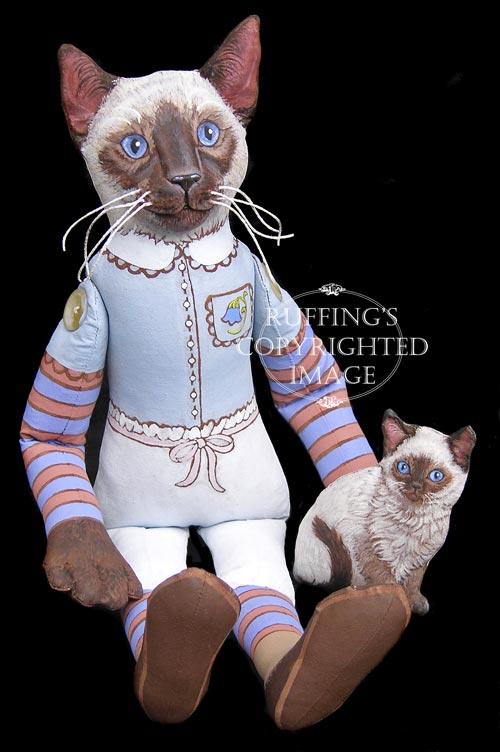 She can also sit in a chair, or stand with a doll stand. (Chair and doll stand not included.)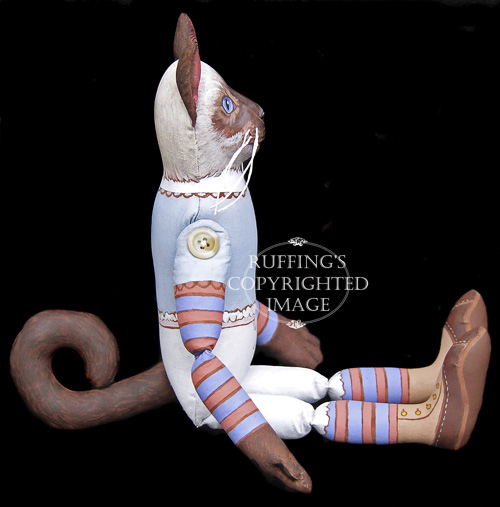 Update: Bluebell and Bridget have already been adopted. Thank you!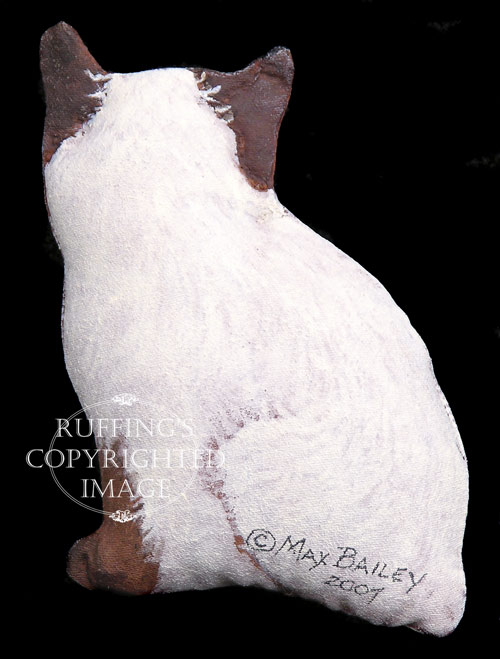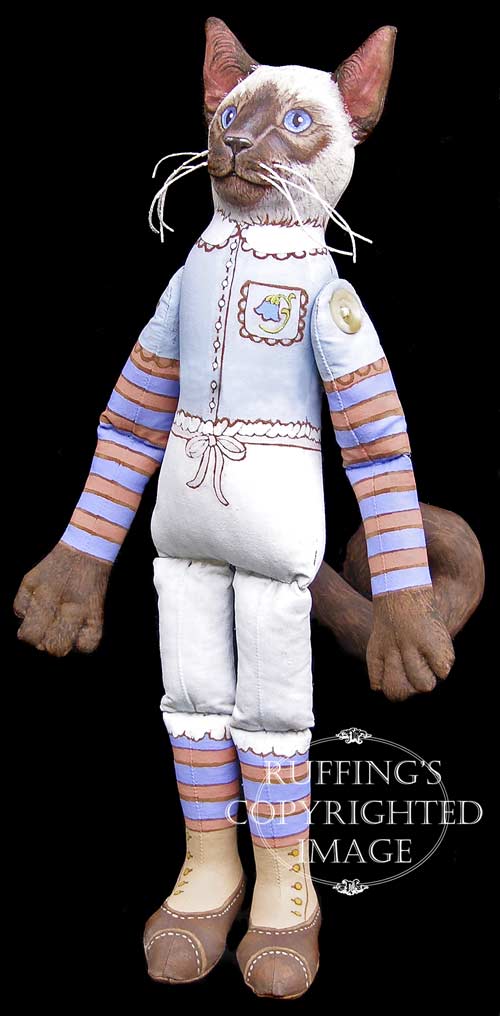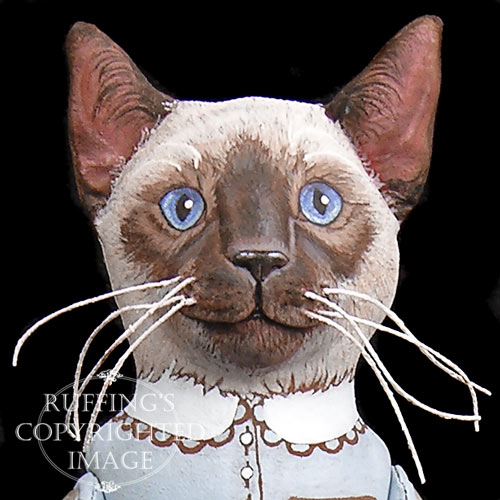 Bluebell and Bridget's tabby cat friend is Daphne. Update: Daphne has been adopted as well. Thanks again!