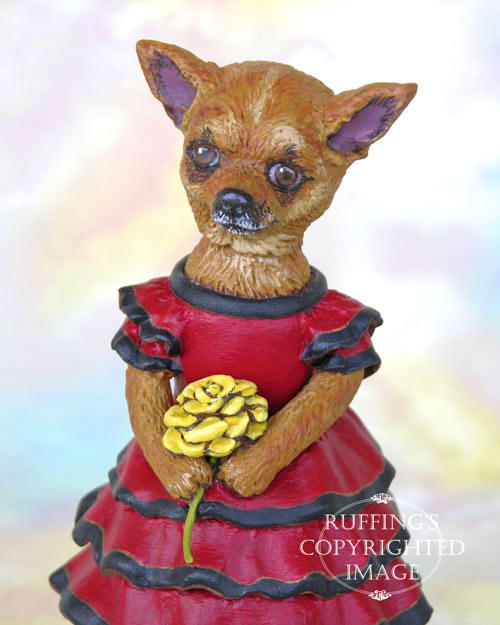 This is Chi-Chi the Chihuahua.
She watches "Dancing with the Stars" on TV. It is her dream to be a contestant on the show someday.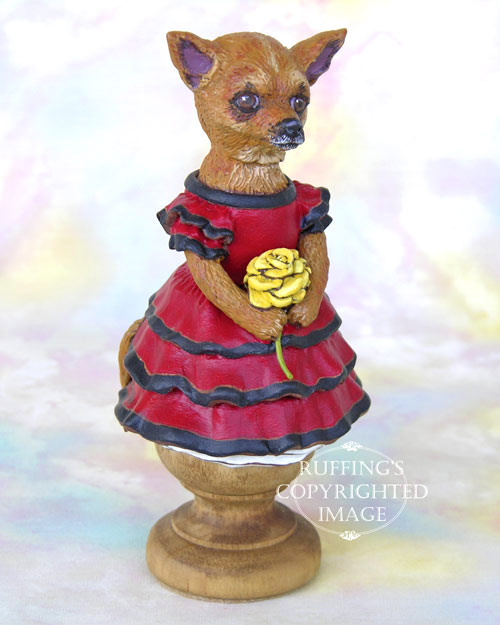 Chi-Chi practices her Latin dance steps daily in front of the mirror. Her little feet never miss a beat as she sways to the rhythm of the music.
She can hear it now. "And the winner is……Chi-Chi," the announcer will say. Everybody will give her a big hug, and she'll get to take home the big glittery trophy.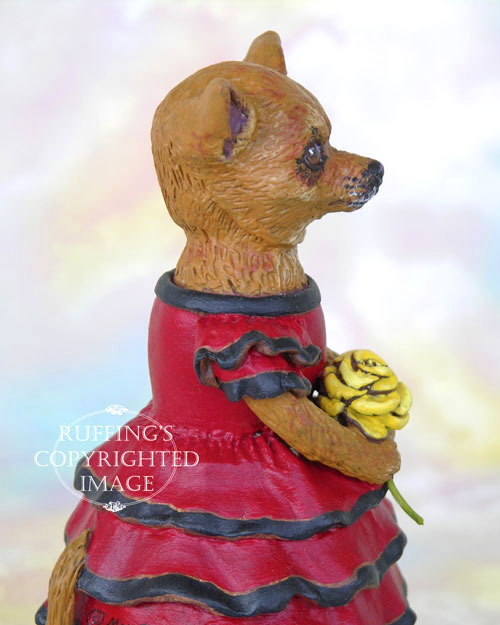 Chi-Chi's dancing dress has tiers of red ruffles, banded in dark blue. In her paws she holds a yellow rose.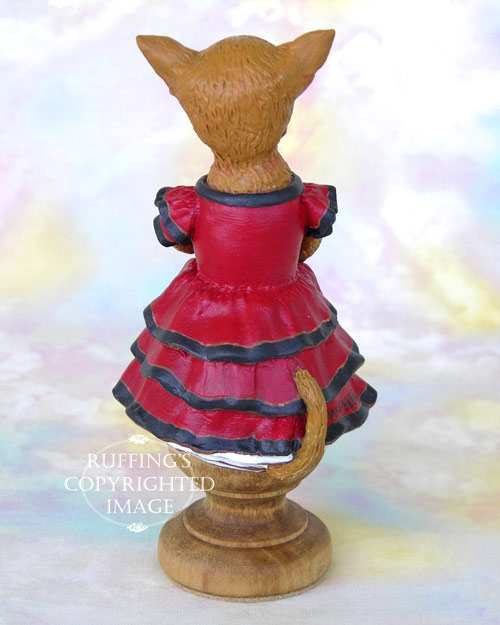 White petticoats can be seen below her dress, where her cute little tail emerges.
Chi-Chi is an original one-of-a-kind work of art, and is meant for display only. No molds are ever used in my work. She and her rose are hand sculpted from paperclay, and entirely hand painted using acrylic paints.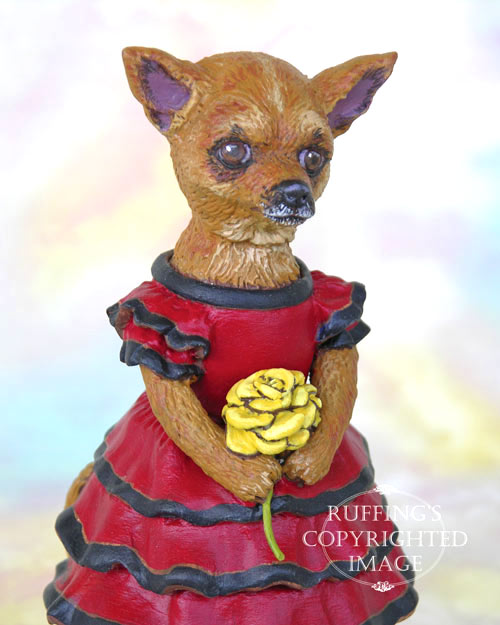 Chi-Chi is signed and dated, and sealed with matte varnish for protection and preservation. She rests firmly on a turned wooden base that is stained and sealed in golden oak.
Chi-Chi stands 5 and 3/4 inches tall. She comes with a hang tag, a certificate of authenticity, and a copy of her story.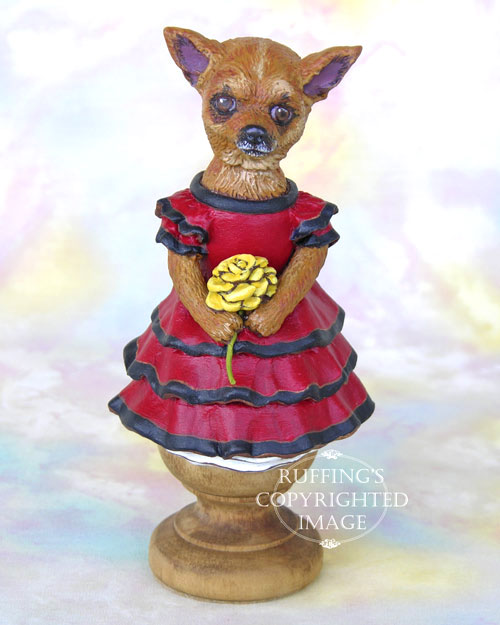 Chi-Chi is available for $225.00. Please inquire to [email protected]