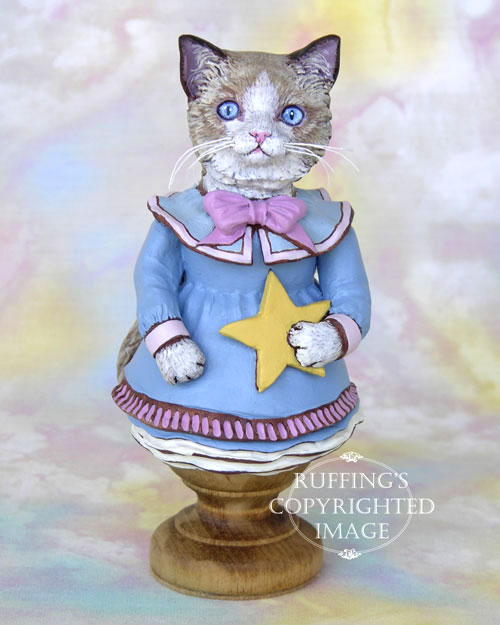 Felicity is a sweet little Ragdoll kitten, and she is a dreamer.
Her blue eyes are always looking off into the distance, while she is dreaming dreams, and wishing wishes.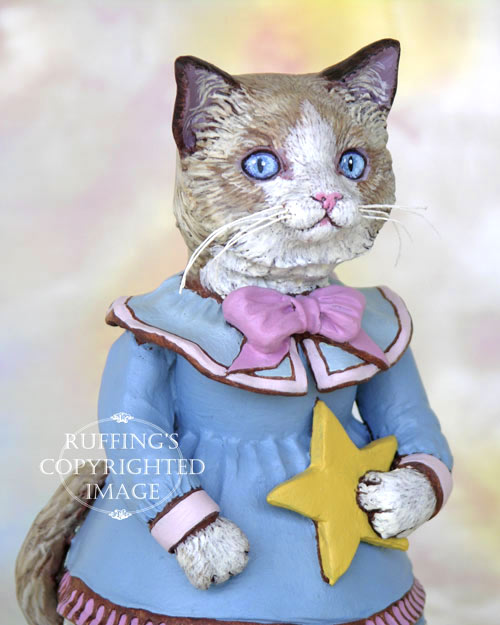 Her daddy told her to wish upon falling stars. Night after night, Felicity waited to see a falling star, but could never keep her eyes open long enough.
Her daddy made her a wooden star, and painted it yellow.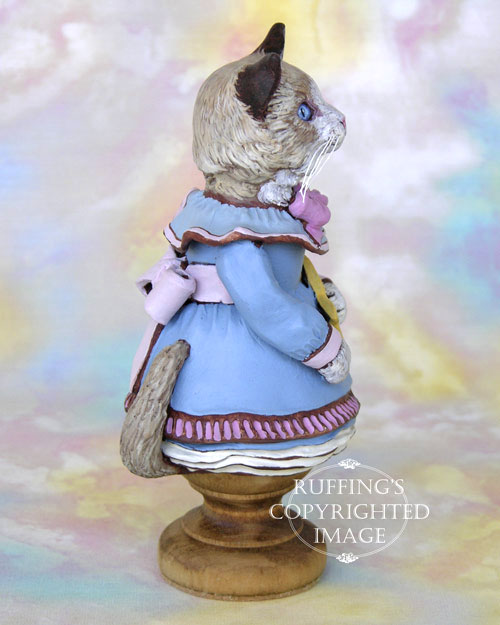 "Now you can make a wish whenever you please", he told her, which delighted her to no end.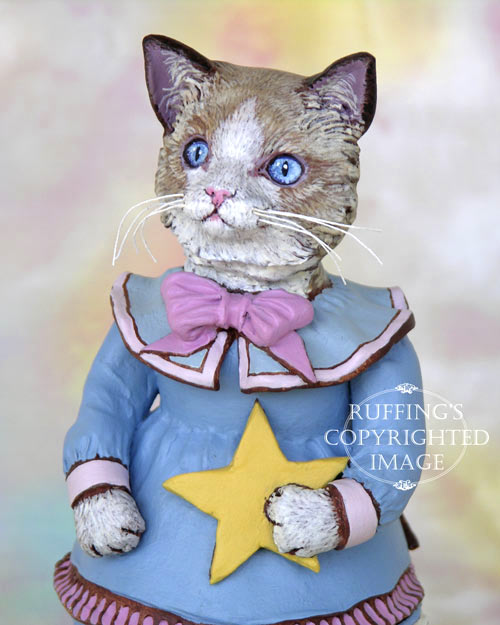 Felicity's dress is two shades of soft blue. Her collar is bordered in the same light pink of her cuffs and the sash that is tied in a big bow at the back. A rose bow ties under her chin, and matches the decorative rose border at her hemline. Ivory petticoats show below her dress.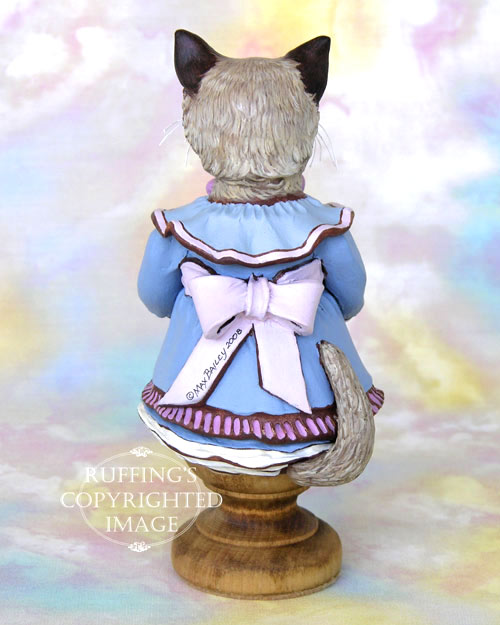 Felicity is an original one-of-a-kind work of art, and she is meant for display only. No molds are ever used in my work. She and her star are hand sculpted from paperclay, and entirely hand painted using acrylic paints. Felicity's whiskers are made from stiffened cotton thread.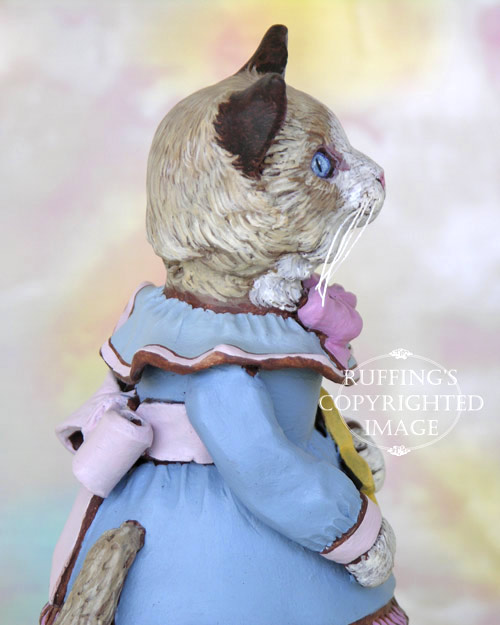 Felicity is signed and dated, and sealed with matte varnish for protection and preservation. She rests firmly on a turned wooden base that is stained and sealed in golden oak.
Felicity stands 6 inches tall. She comes with a hang tag, a certificate of authenticity, and a copy of her story.
Update: Felicity has been adopted. Thank you!