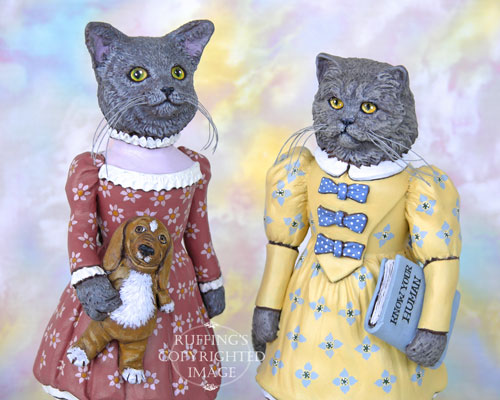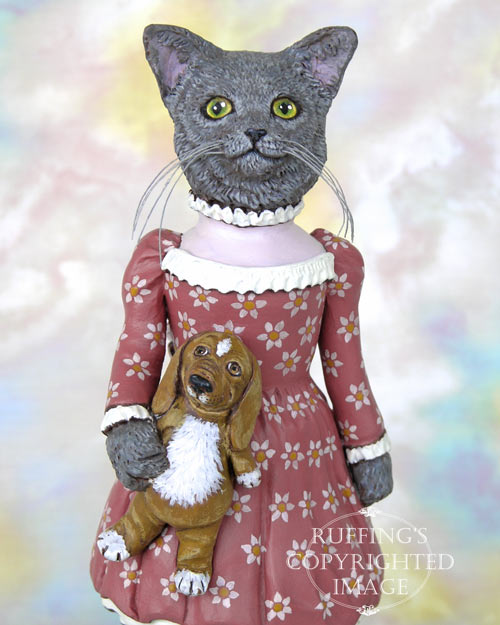 Natasha is a lovely Russian Blue cat.
Her favorite doll is Ivan. He's a puppy dog doll with a sad little wrinkled face.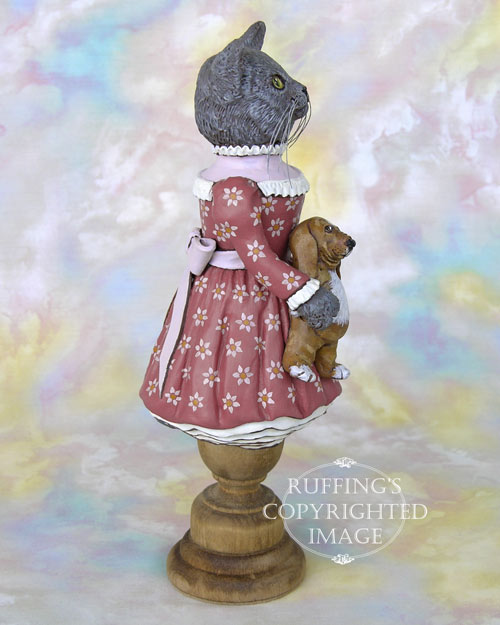 Natasha's friends find it scandalous that she carries around a doggie doll, but Natasha prides herself on being open-minded.
"Not all doggies are the same", she tells them. "Some of them are very friendly and are nice to kitties."
Her friends don't believe her. They won't allow Natasha to bring Ivan to their tea parties.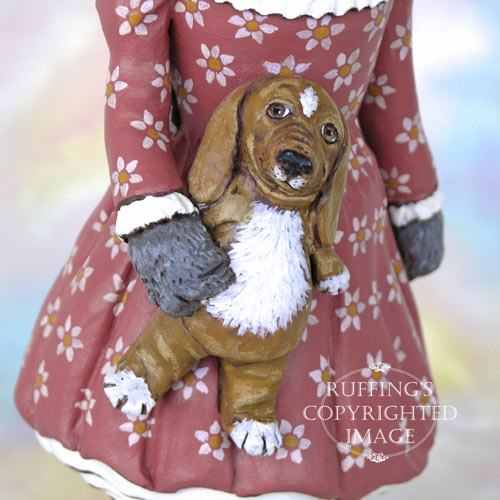 Natasha worries that Ivan feels left out. She cuddles with him at naptime and tells him that she loves him, and not to be sad.
They can have their own tea party.
Natasha's brilliant yellow eyes have a touch of bright green. She wears a dusty rose dress scattered with pale pink flowers that match the pink yoke and pink sash that ties in a bow at the back. Ivory ruffles adorn the neckline and sleeves, and her ivory petticoats can be seen below her dress.
Natasha is an original one-of-a-kind work of art, and is meant for display only. No molds are ever used in my work. She and her toy dog Ivan are hand sculpted from paperclay, and entirely hand painted using acrylic paints. Her whiskers are made from stiffened cotton thread.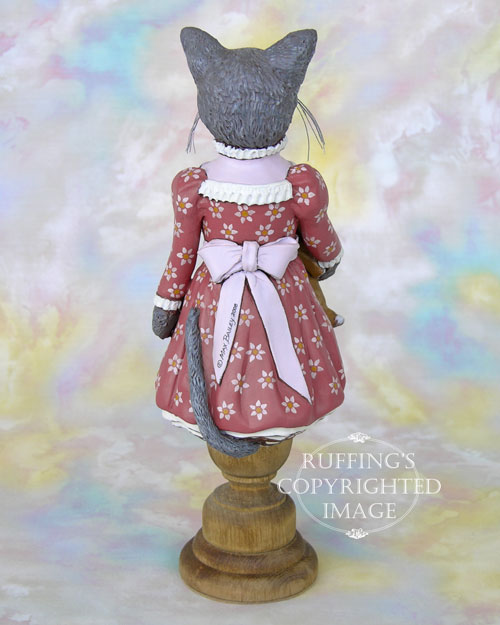 Natasha is signed and dated, and sealed with matte varnish for protection and preservation. She rests firmly on a turned wooden base that is stained and sealed in golden oak. She stands 9 and 1/2 inches tall. She comes with a hang tag, a certificate of authenticity, and a copy of her story.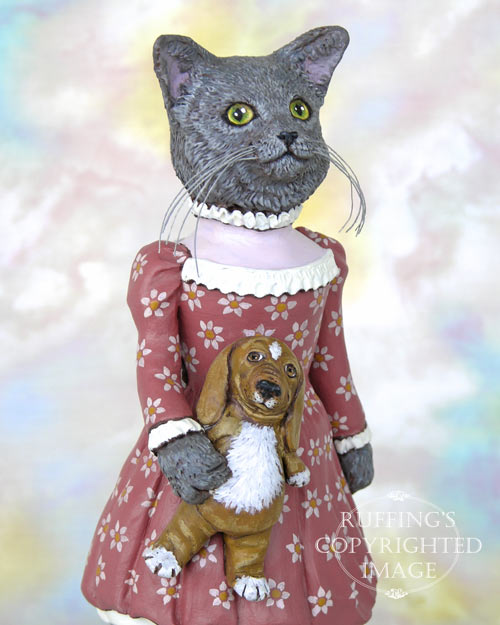 Natasha and Ivan are available for $300.00. Please inquire to [email protected]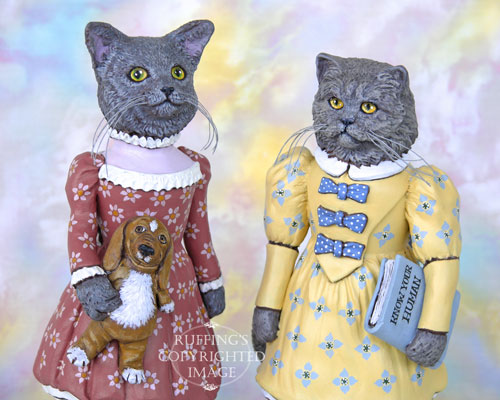 Natasha's kitty friend is Hyacinth the Blue Perisan.