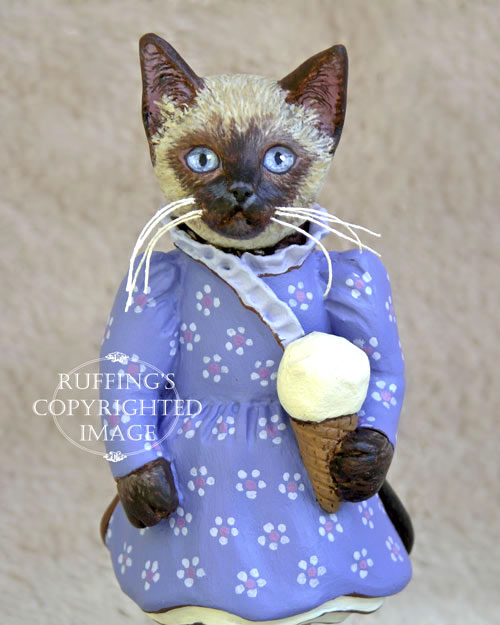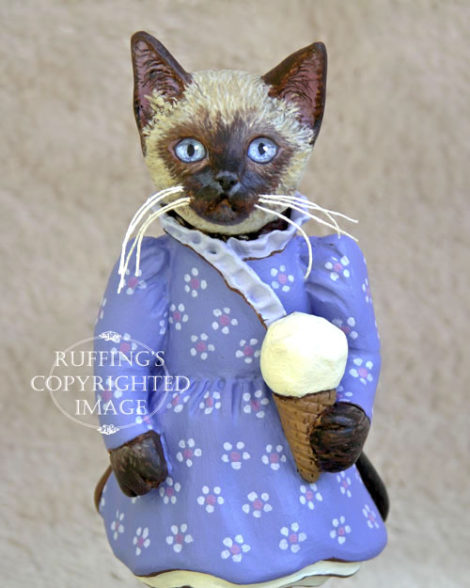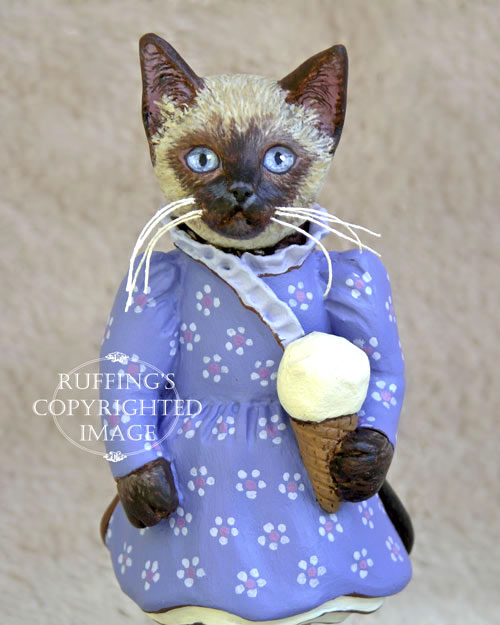 Sasha is an original, one-of-a-kind anthropomorphic Siamese cat art doll figurine, hand sculpted in paperclay and hand painted by artist Max Bailey. Sasha stands 4 1/2 inches tall.
Sasha's story:
Here is Sasha, the pretty little Siamese kitten.
Sasha loves vanilla ice cream cones.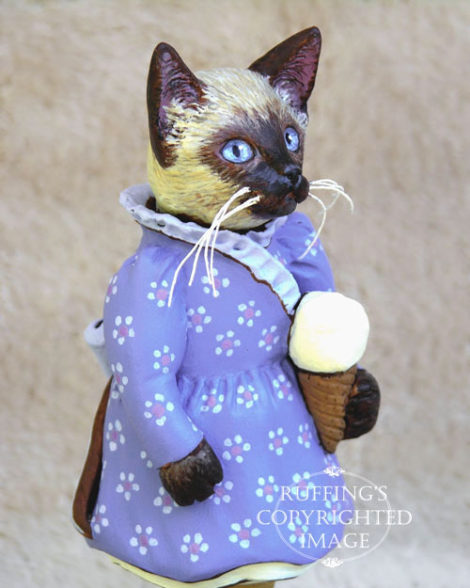 The ice cream tickles her tongue and freezes the back of her throat all the way down to her tummy.
It makes her whiskers twitch and her little body shiver with delight.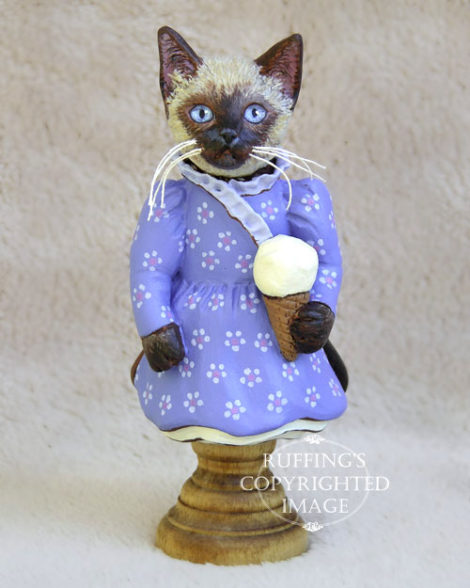 Sasha will let you have a lick of her ice cream cone if you give it back right away. Her bright blue eyes will be fixed on it until you do.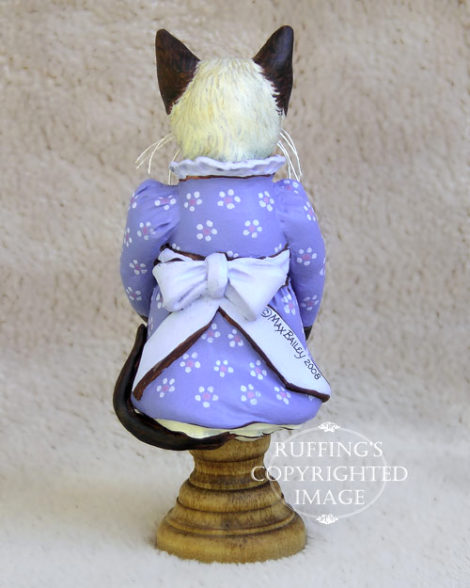 Sasha wears a pretty blue dress covered with pale lilac blue flowers that match the blue of the ruffle at her neckline, and the sash that is tied in a big bow at the back. Her ivory petticoats can be seen below her hemline.
Sasha is an original one-of-a-kind work of art, and she is meant for display only. he has been free sculpted, and no mold was used to make her. She and her ice cream cone are hand sculpted from paperclay, and entirely hand painted using acrylic paints. Sasha's whiskers are made from stiffened cotton thread.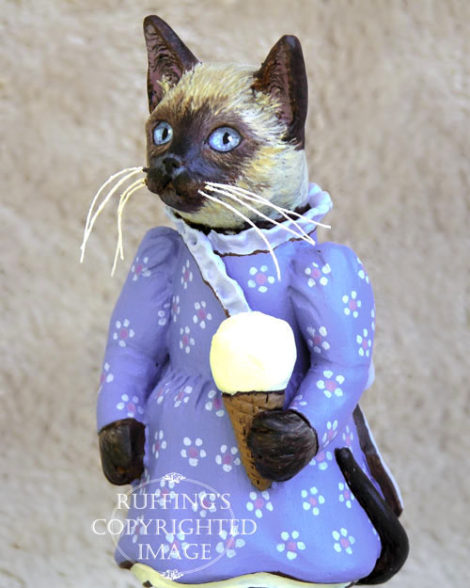 Sasha is signed and dated, and sealed with matte varnish for protection and preservation. She rests firmly on a turned wooden base that is stained and sealed in golden oak.
Sasha is an itty bitty kitty. She stands only 4 1/2 inches tall.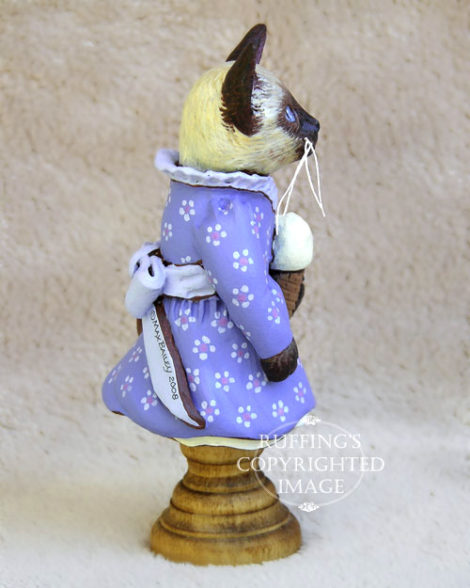 Update: Sasha has already been adopted. Thank you!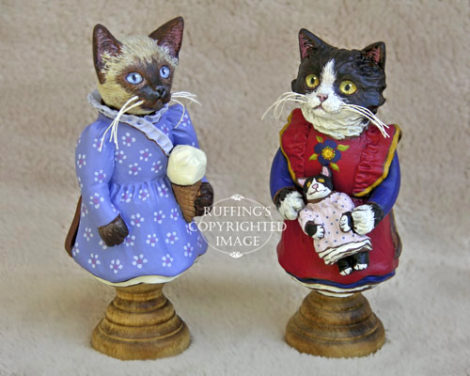 Sasha's kitty friend is Emmy the Tuxedo Kitten.