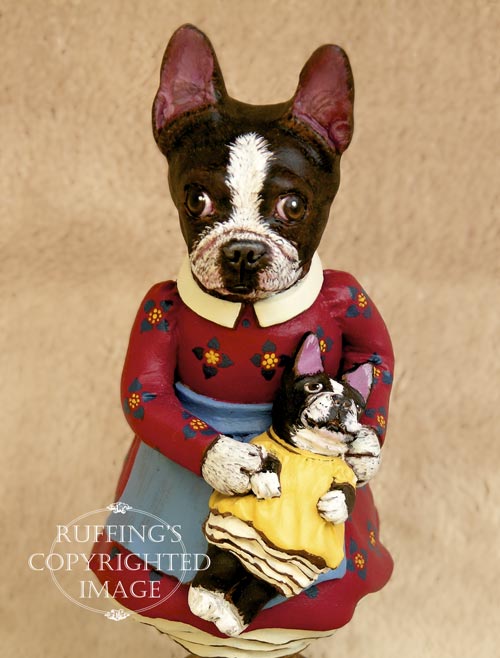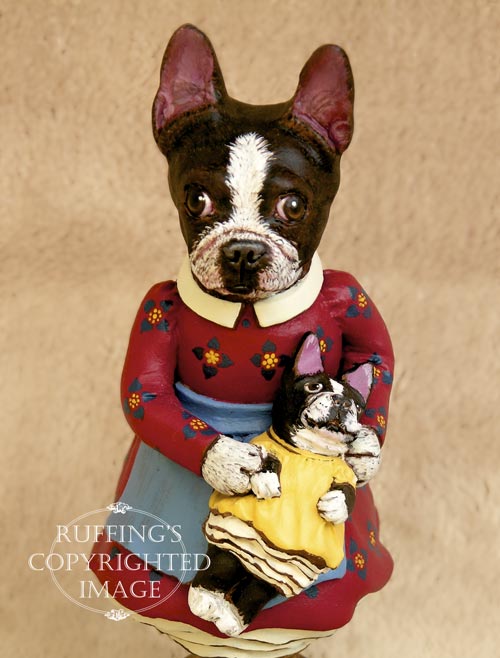 Prudence is a handmade original, one-of-a-kind Boston Terrier dog art doll figurine, hand painted and hand sculpted in paperclay by artist Max Bailey.
When Prudence had her first birthday, her mama told her she could pick out her very own doll.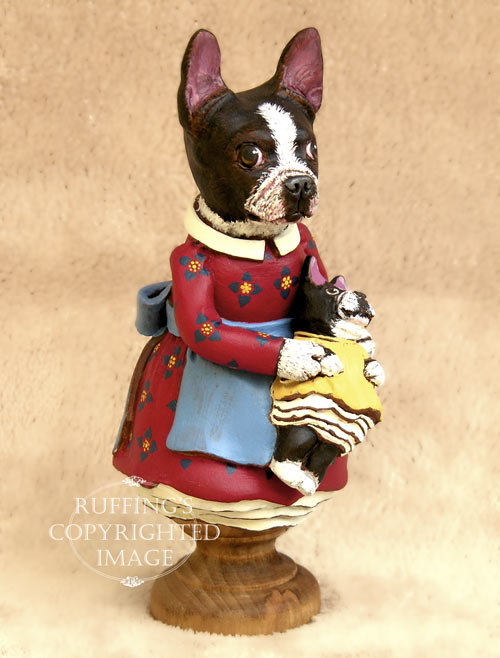 It was not a difficult decision.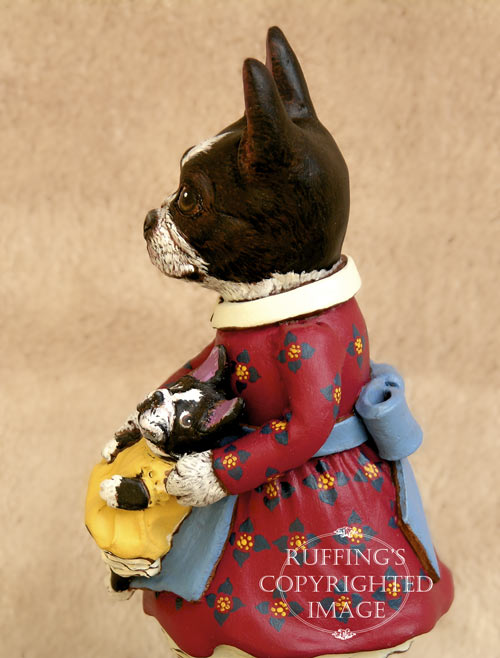 In fact, it was love at first sight. Little Alice was by far the most beautiful of all the doggie dolls.
Prudence takes Little Alice everywhere she goes, and shows her to everyone she meets.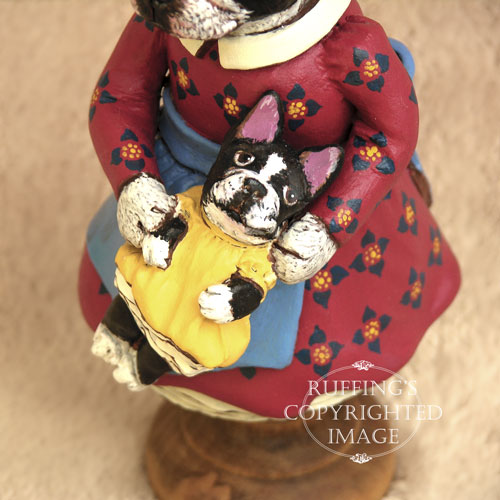 "Isn't she beautiful?" Prudence asks. They look at Little Alice, then at Prudence. They smile.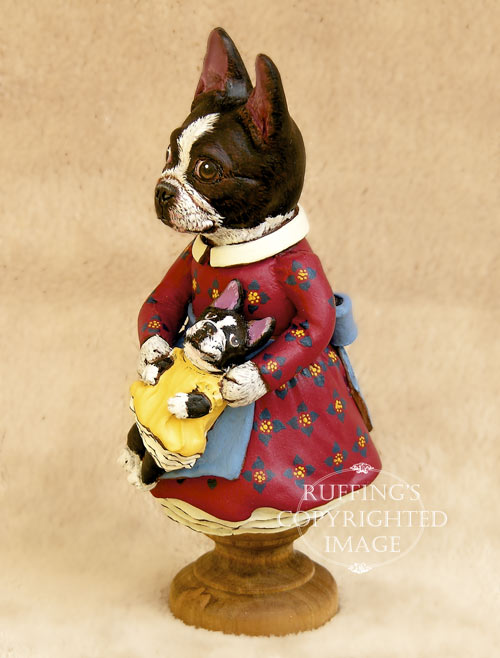 "She couldn't be more beautiful," they answer.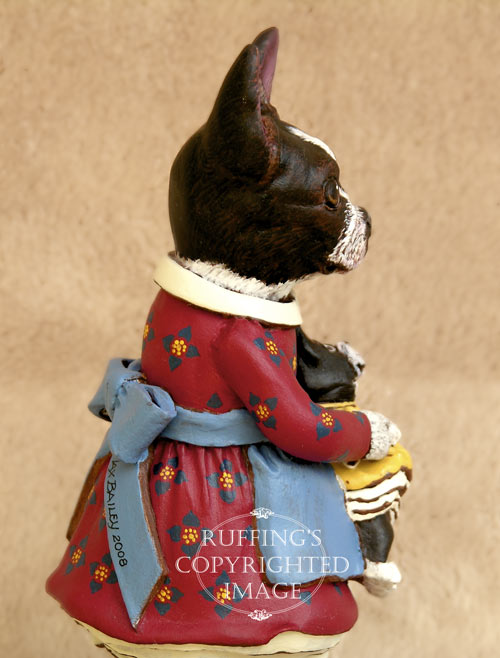 Prudence wears a pretty red dress that has blue flowers with yellow centers, and an ivory collar that matches her ruffled petticoats. Little Alice is dressed in bright yellow, with tiers of petticoats that show beneath her dress.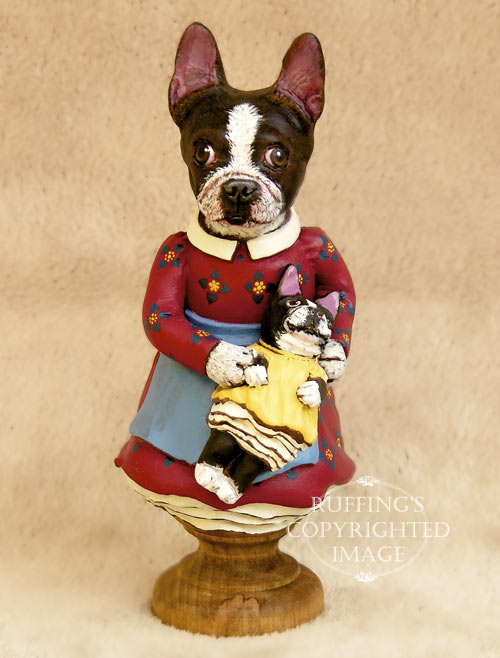 Prudence is an original one-of-a-kind work of art, and is meant for display only. No molds are ever used in my work. She and Little Alice are hand sculpted from paperclay, and entirely hand painted using acrylic paints.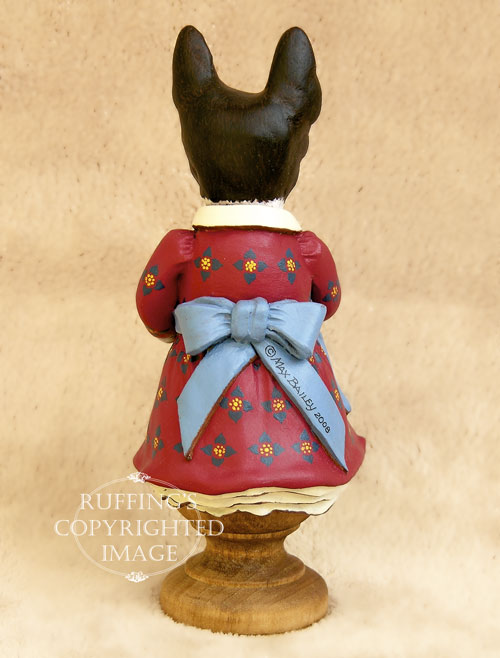 Prudence is signed and dated, and sealed with matte varnish for protection and preservation. She rests firmly on a turned wooden base that is stained and sealed in golden oak. She stands 6 3/8 inches tall.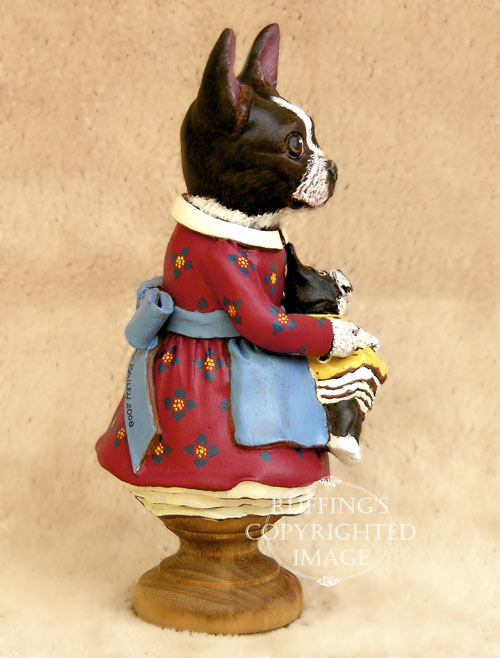 Update: Prudence has already been adopted. Thank you!