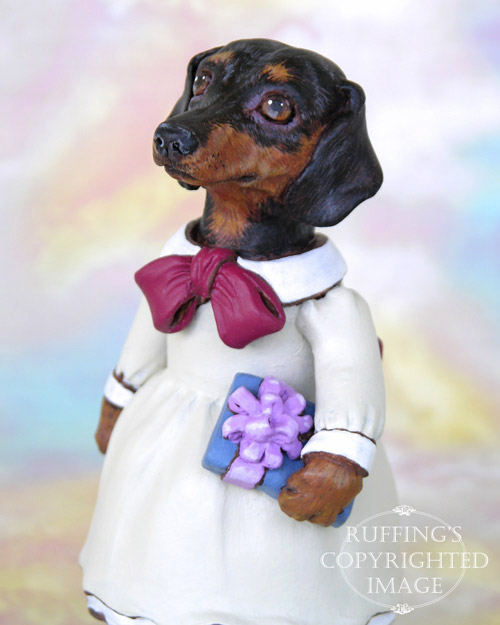 Dinah is a pretty little Dachshund.
She is polite, and sweet, and thoughtful. Dinah always has a kind word and good wishes for everyone she meets.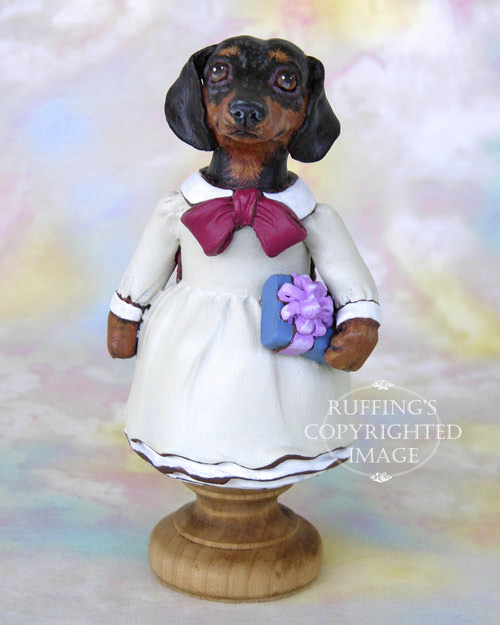 Wherever Dinah goes, she brings a gift.
No occasion is necessary. She just likes to drop by and surprise her friends with something special she made that she thinks they might like.
What she doesn't realize, and what her friends all know, is that Dinah herself is a gift.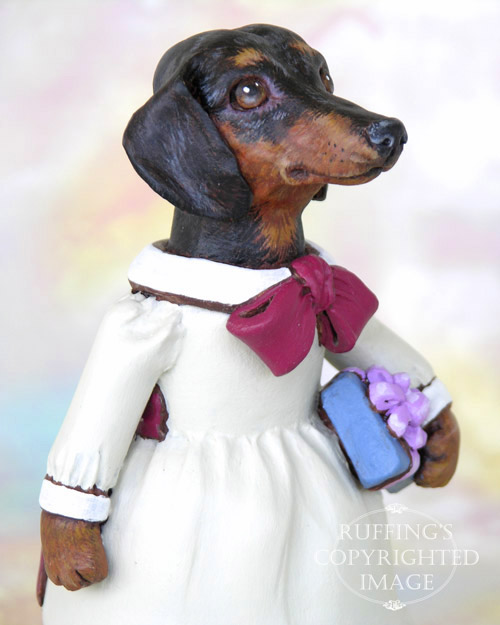 Dinah wears a soft beige dress with a white collar and cuffs, and tiers of white petticoats that show beneath her dress. A soft bow of deep rose at the front matches the deep rose sash that ties in the back in a pretty bow.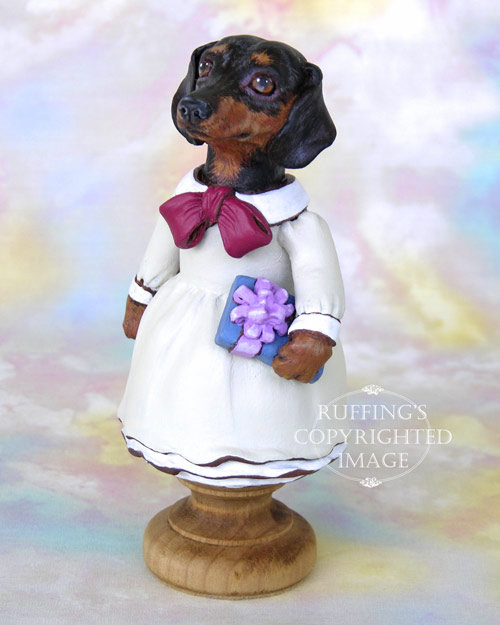 Dinah is an original one-of-a-kind work of art, and she is meant for display only. No molds are ever used in my work. She and the gift she carries are hand sculpted from paperclay, and entirely hand painted using acrylic paints.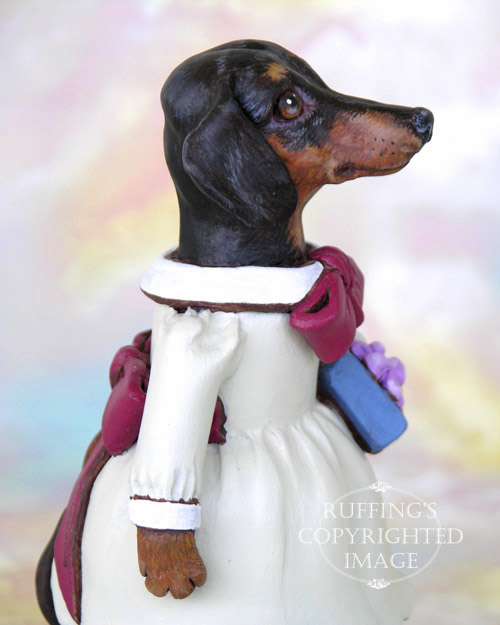 Dinah is signed and dated, and sealed with matte varnish for protection and preservation. She rests firmly on a turned wooden base that is stained and sealed in golden oak.
Dinah stands 5 an 3/4 inches tall.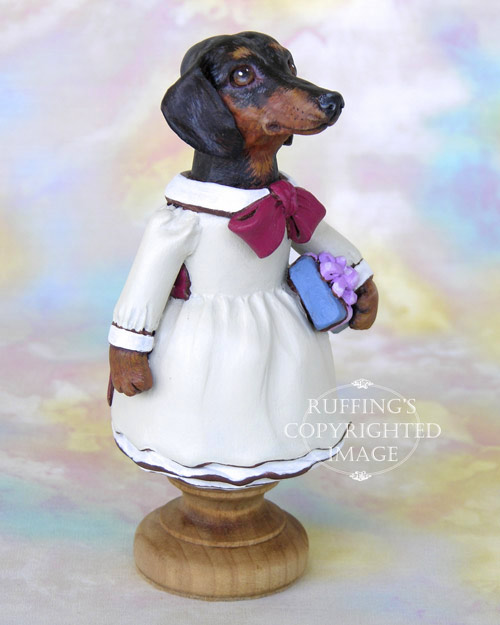 Update: Dinah has already been adopted. Thank you!