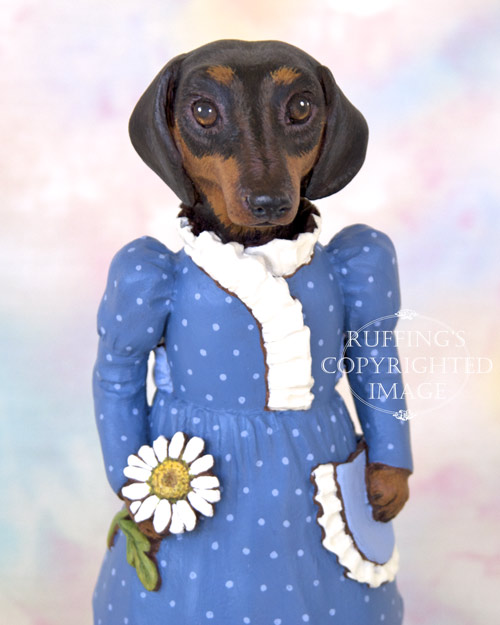 It's very easy to guess Daisy's favorite flower. Daisies grow all around her cottage, and on summer mornings you may see her walking about admiring each and every one of them as they bend and tilt in the gentle breeze.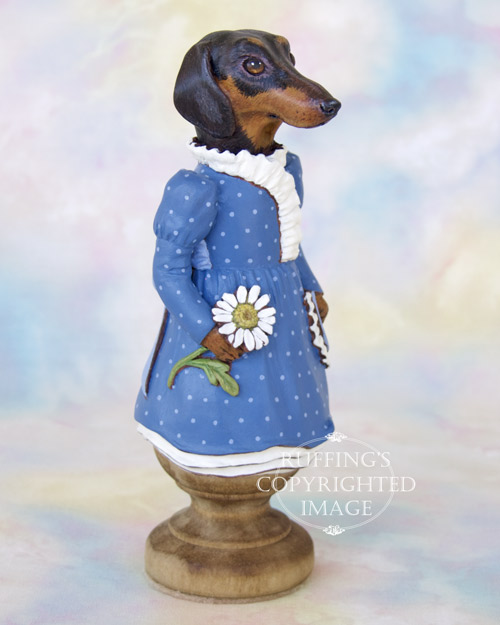 Now and then Daisy picks one, and carries it with her until she goes back into the house. She puts it in a vase on the kitchen table, which is covered with a daisy tablecloth.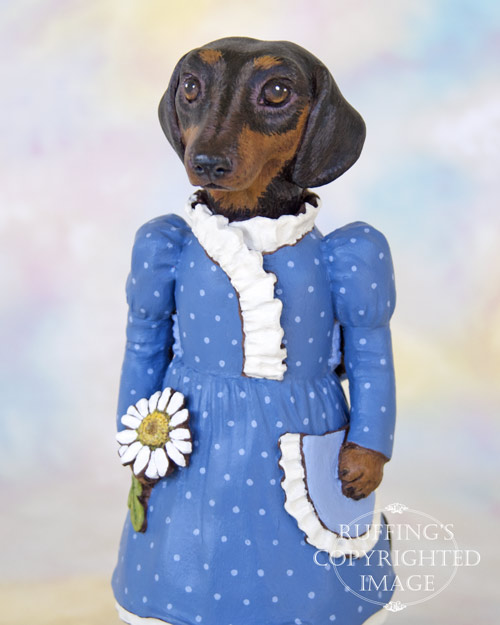 A friend of Daisy's once asked her if she knew the little game of "loves me, loves me not", in which you pluck one petal at a time from a daisy, and the last remaining petal tells you whether or not you are loved.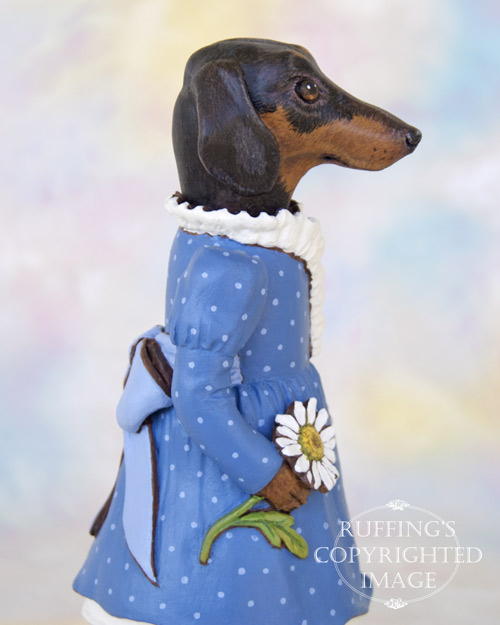 Daisy puzzled about it for a minute. Then she said "Why would I do that to a daisy? Besides, everybody loves me!"
Daisy, of course, was right. She loves everybody, and everybody loves her.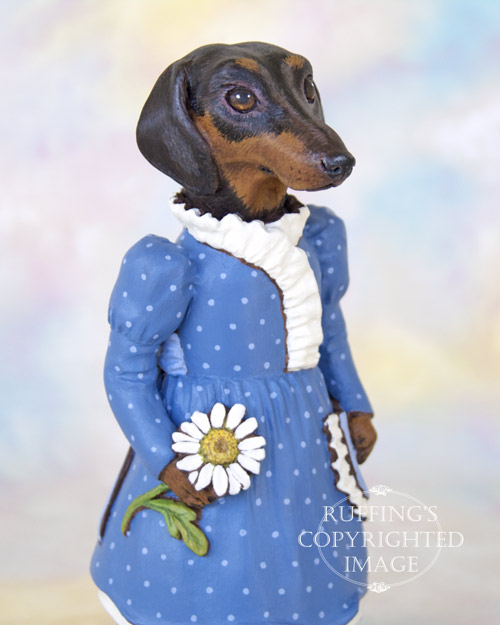 Daisy is an original one-of-a-kind work of art, and is meant for display only. No molds are ever used in my work. I sculpted Daisy and her flower from paperclay, and hand painted her with acrylic paints.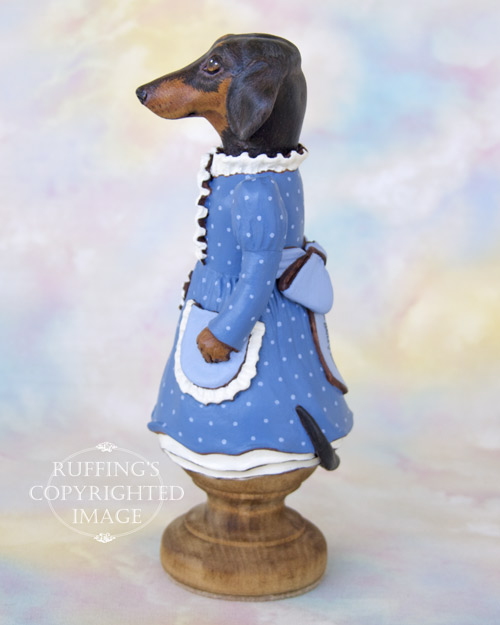 Daisy's old-fashioned dress is painted in soft blue with a pale hydrangea blue pocket and polka dots. The ruffles around her neckline and pocket are painted soft ivory to match the petticoats that show below her hemline.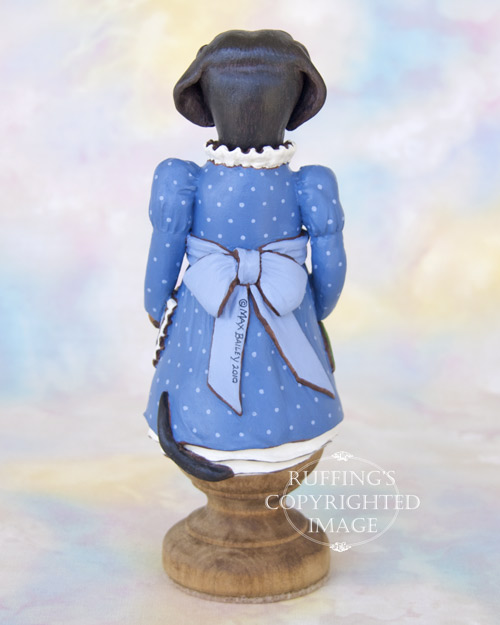 Daisy is signed and dated, and sealed with matte varnish for protection and preservation.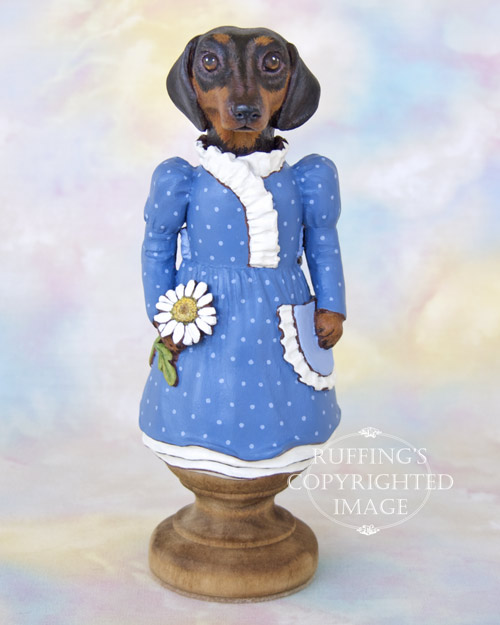 Daisy is 5 and 7/8 inches tall. She comes with a hang tag, a certificate of authenticity, and a copy of her story.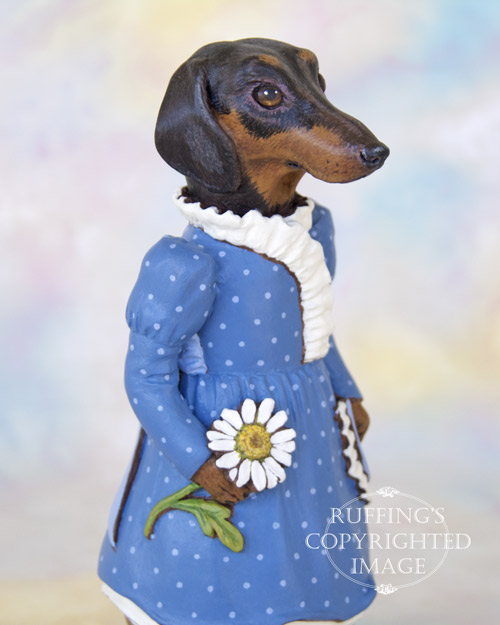 Update: Daisy has been adopted. Thank you!