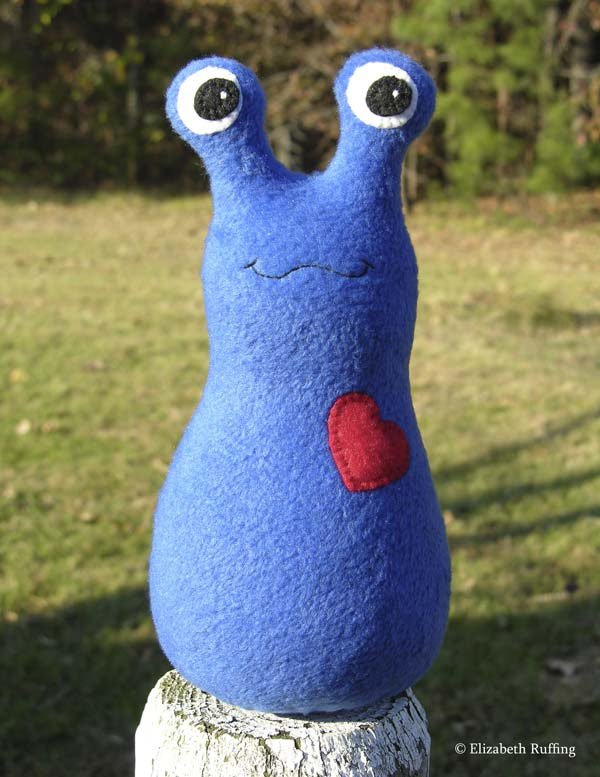 Hey, everybody! Excuse my absence from my blog. I've been on a sewing binge. I am actually still on a sewing binge, and will probably remain on one for a couple of weeks at least. I just wanted to check in because I've been receiving some emails asking when the Hug Me Slugs I've been working on will be available. I'm accepting custom orders right now! Rather than try to guess which ones to finish first, I'm letting you decide which colors you'd like. You'll find some listings for them in my Etsy shop. I'll keep putting finished ones up when I can, along with my other toy characters. If there are any you are waiting to see, don't be a afraid to just drop me a note. You can always order directly from me, if you prefer, by sending me an email.
The proud royal blue slug above was a present for Tia, who had a birthday recently.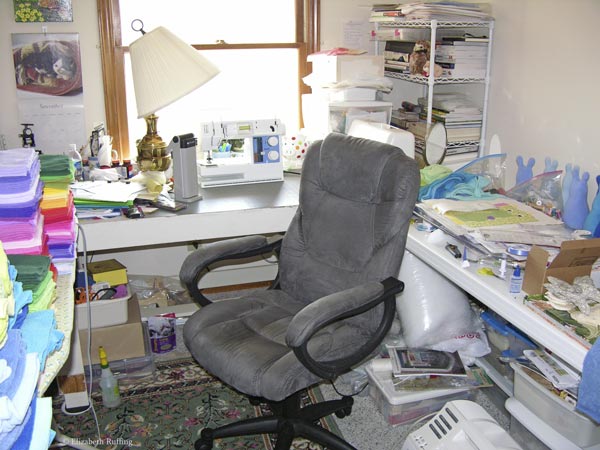 I've almost sewn through my entire stack of fleece. My mom has been giving me a hand, clipping seams and turning toys right side out. I've got some sock animals in various stages as well. Again, if you're looking for a striped kitty or a polka-dotted toad or anything that isn't there, just contact me and I'll see what I can do. My turnaround time for custom toys will get longer, the closer we get to the holidays, and so it's good to let me know as early as you can.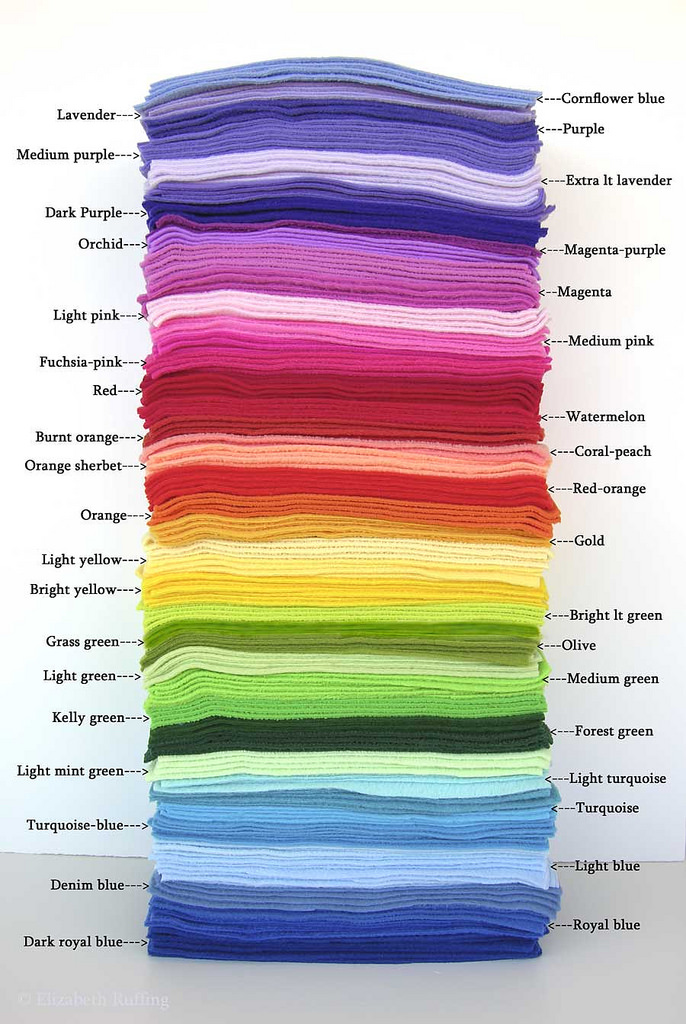 I have a lot of colors for now, in the 9 inch slug size, and a smaller number in the 12 inch size. If you click on the photo above, you can get a bigger version to read. Availability will depend on popularity. I think eventually I will narrow the custom colors down so I can keep them in stock more easily. I went through almost all the colors I had, cutting them up, this time around.
Well, back to the sewing!