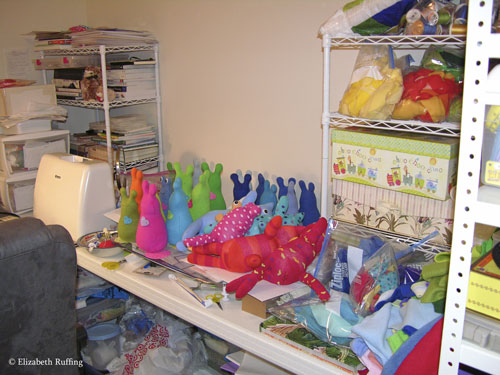 This is a glimpse into my workroom, showing how it has looked over the past few days. I've been in a whirl of fabric and thread and stuffing, surrounded by toys in all stages of completeness.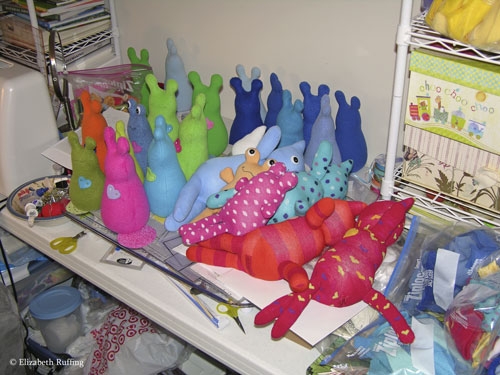 All my little sock kittens went off to new homes, all but one kitty angel that I will show you later.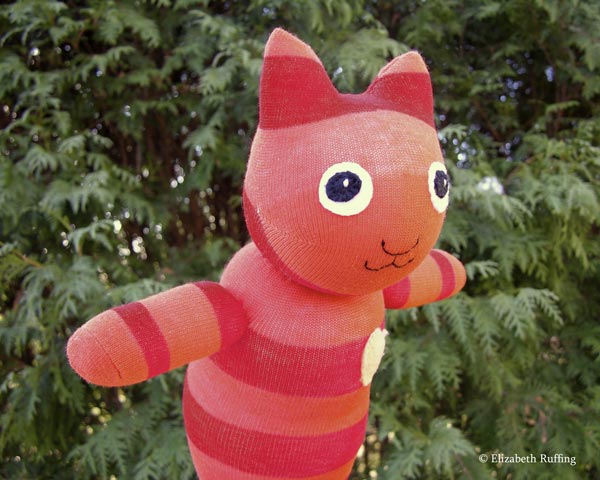 I miss them and need to make some more. My Hug Me Toads are hopping off too. And, there has been an onslaught of slugs.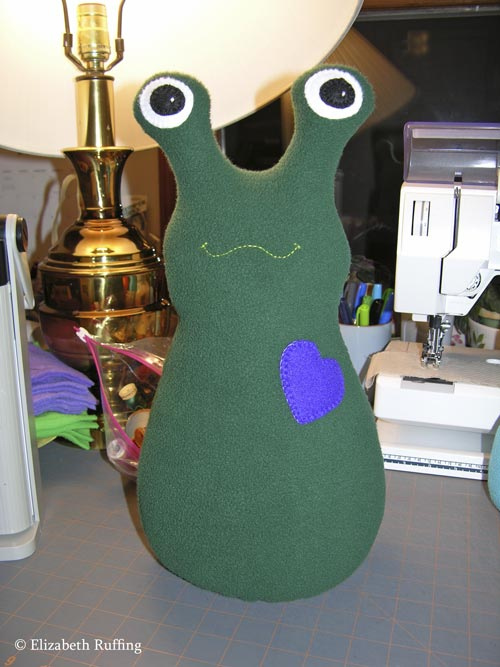 This fourteen-inch slug is on his way to Australia. I have a big bunch more, in all shapes and sizes, that I'll be working on this week, so they can be off before for Christmas.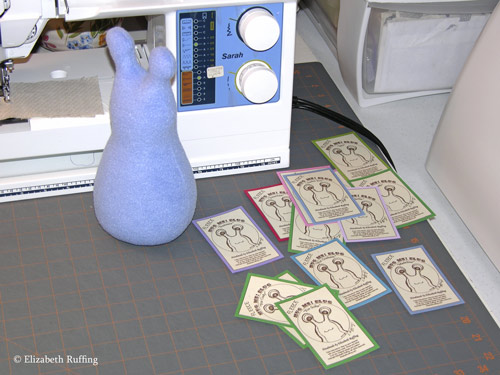 Piles of personalized hang tags are accumulating, and more toys keep joining the ranks. I am sewing all day, each day, for the most part. I'm still on schedule, and every toy that has been ordered as of this morning, is either all done, or in progress. I'm currently on about a two-week turnaround time for making the custom toys. Almost all of my ready-made toy animals have been adopted, but I will try to add a couple more to my Etsy shop, if I can, before Christmas. I have some things I have to do this weekend, along with celebrating my birthday, and so I may run out of time.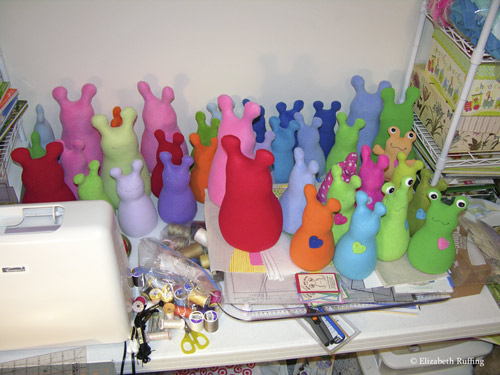 My toys and prints have made it into quite a few Etsy treasuries over the past couple of weeks, and this one below made it to the Etsy front page. I saw the number of views rushing up on that listing, along with the number of hearts on it, and thought something must be up. I missed seeing it on the front page, but the curator told me about it later. I appreciate everyone who features my work. It's a very nice compliment. I put the recent treasuries in a set on my Flickr page.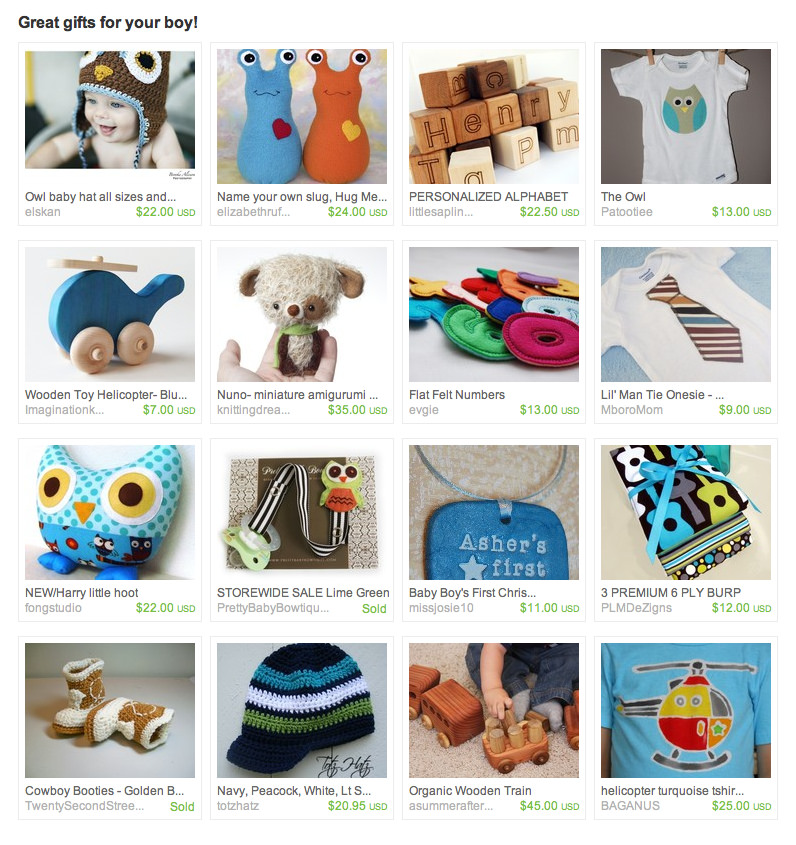 It seems like weeks now that I, at long last, got myself a Wacom tablet. I haven't yet had the time to plug it in. I picked up a bundle with Corel Painter, which I have hardly tested out yet either. I tried the tablet during Apple class, but I haven't had time to get to one of those lately either! I was thoroughly uncoordinated with the pen and tablet. I am going to need a lot of practice, once the holidays have passed.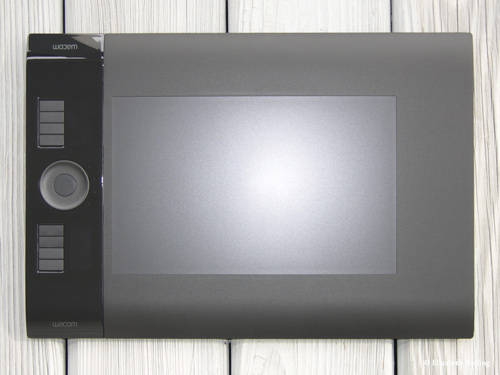 I think one of my first projects will be to play with my hang tags for my toys. I am wishing I'd made up some kind of gift certificates or e-gift cards to send out for people who are shopping late for the holidays too, so they could pre-order slugs for gift recipients. Those are small projects, but I'm not stepping away from the sewing long enough to do them at the moment. I wish I'd been a little more on top of things this season, but I am more prepared than I was last year. The holiday panic is subsiding, and being replaced by fatigue. My mom is giving me a hand, cutting out eyeballs, and doing this and that. I'd be panicked and fatigued at the same time, without her help. Thanks, Mom!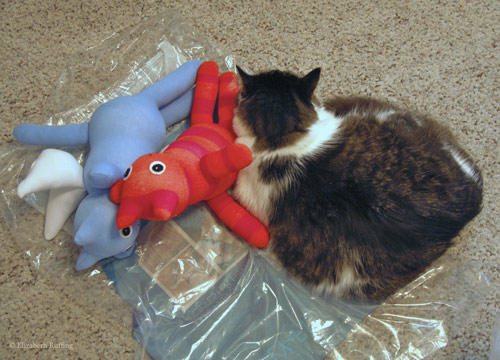 As always, I have my kitty helper too. He is also invaluable.