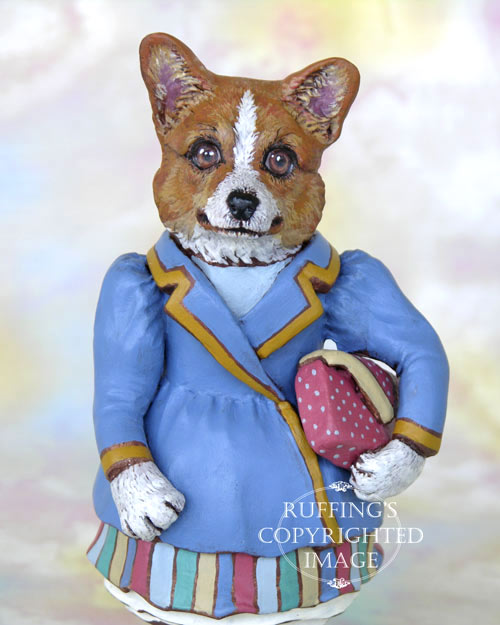 This is Cassie, and she's a Pembroke Welsh Corgi.
Wednesday is Cassie's favorite day.
On Wednesdays, Cassie puts on a nice outfit, tucks her little polka dot purse under her arm, and goes to The Doggie Emporium.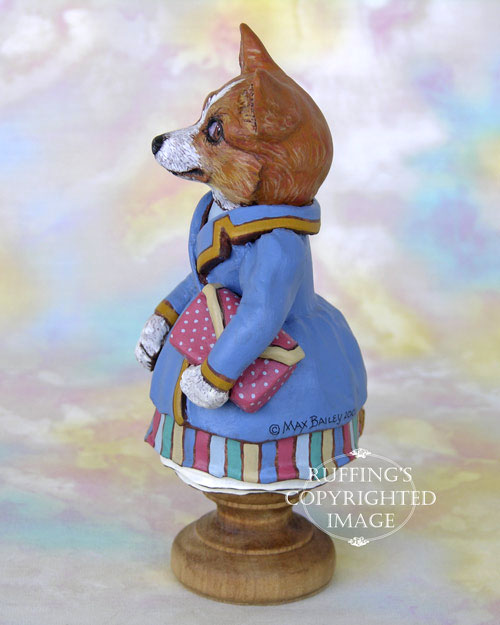 There she chats with her friends, has her nails done, and shops for new outfits and delectable treats to last her through the week.
With a sigh of satisfaction, Cassie walks home with her new treasures, and begins to look forward to next Wednesday.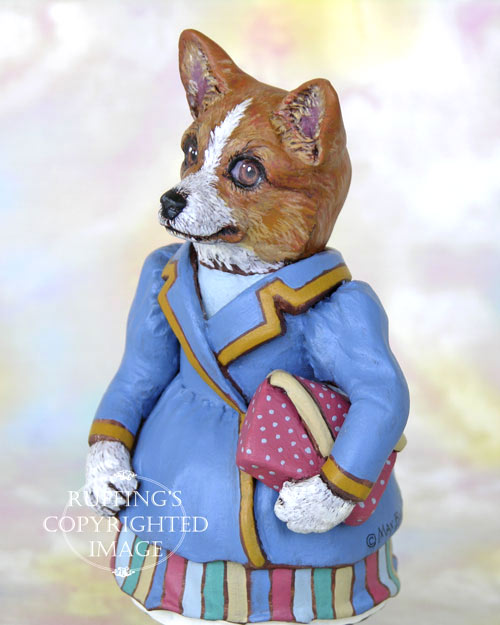 Cassie wears a neatly tailored blue jacket with gold trim. Her skirt has stripes of coral, pale blue, green, antique gold, and the blue of her jacket. Her coral purse has antique gold trim and blue polka dots. Below her skirt you can see the ruffles of her ivory petticoats.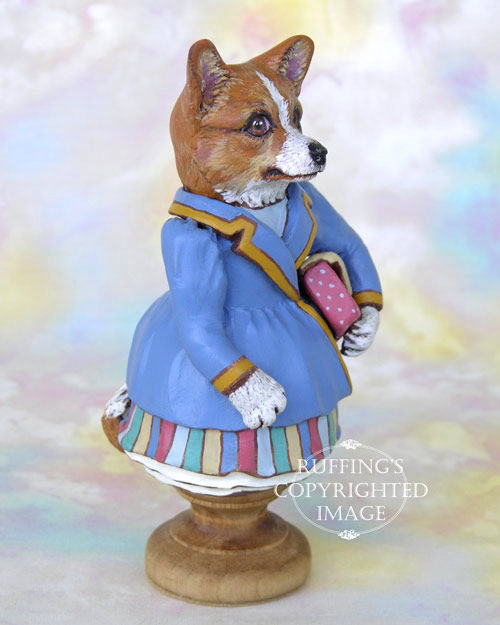 Cassie is an original one-of-a-kind work of art, and is meant for display only. No molds are ever used in my work. She and her purse are hand sculpted from paperclay, and entirely hand painted using acrylic paints.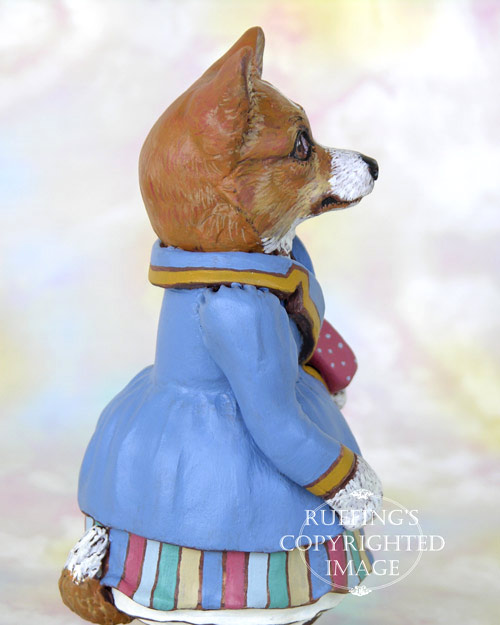 Cassie is signed and dated, and sealed with matte varnish for protection and preservation. She rests firmly on a turned wooden base that is stained and sealed in golden oak.
Cassie stands 6 inches tall. She comes with a hang tag, a certificate of authenticity, and a copy of her story.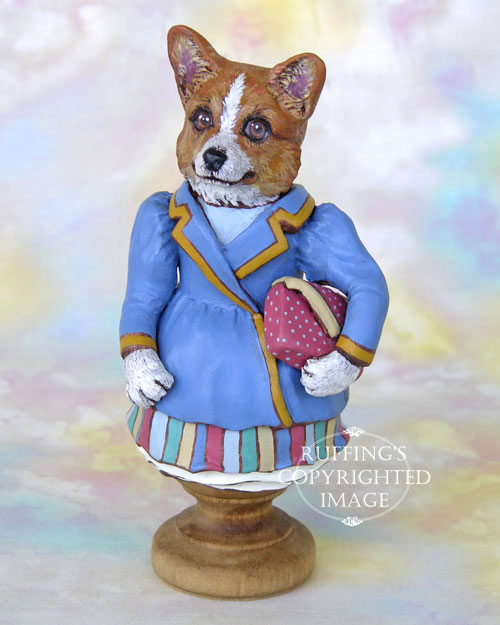 Cassie is available for $225.00. Please inquire to [email protected]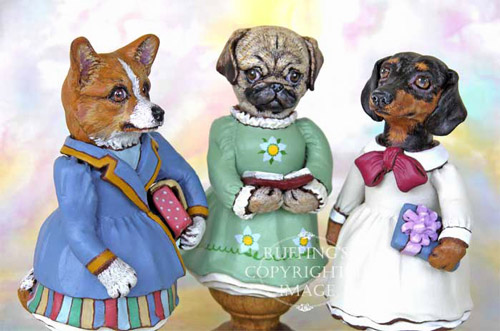 Cassie's friends are Tillie the Pug Dog (center) and Dinah the Dachshund (right).