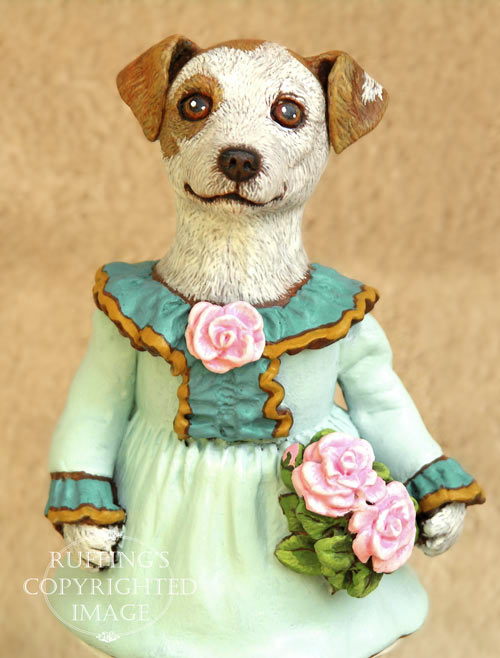 Kelly has so many admirers, she barely has time to sit down before the doorbell rings again.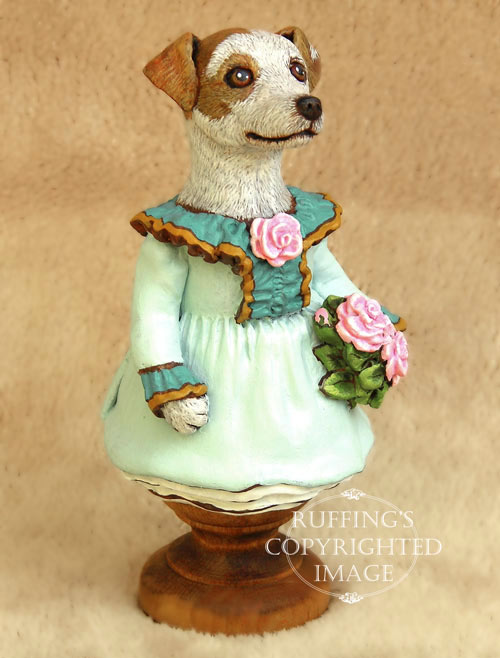 One brings her a box of doggie candy. One calls to give her a brand new red ball. One brings her a bouquet of pink roses.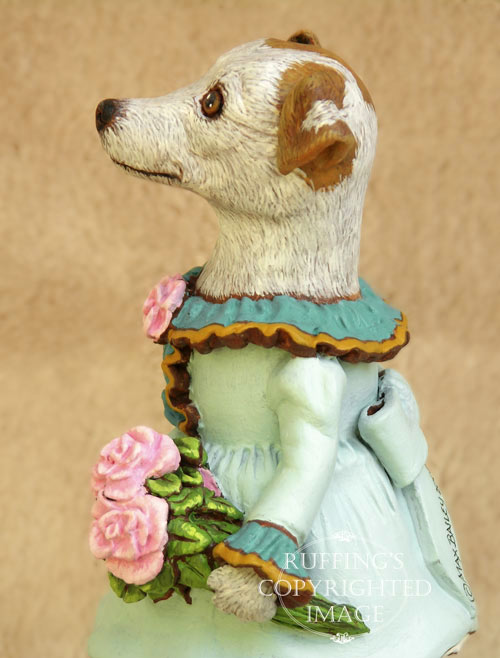 She graciously thanks each and every one of them.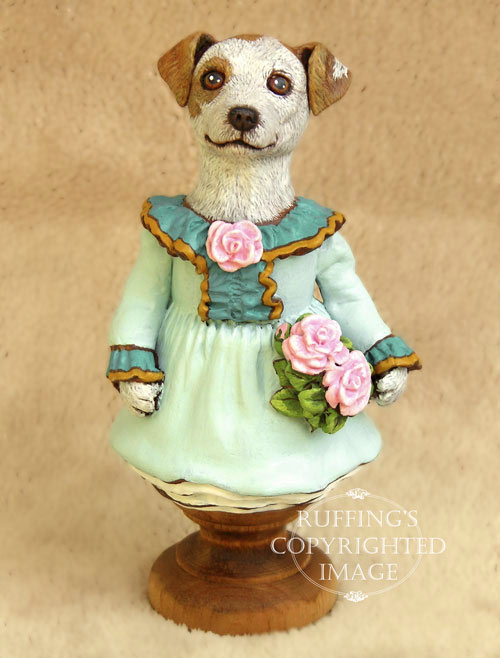 Kelly likes the roses so much she pins one to her ruffled collar, right in front.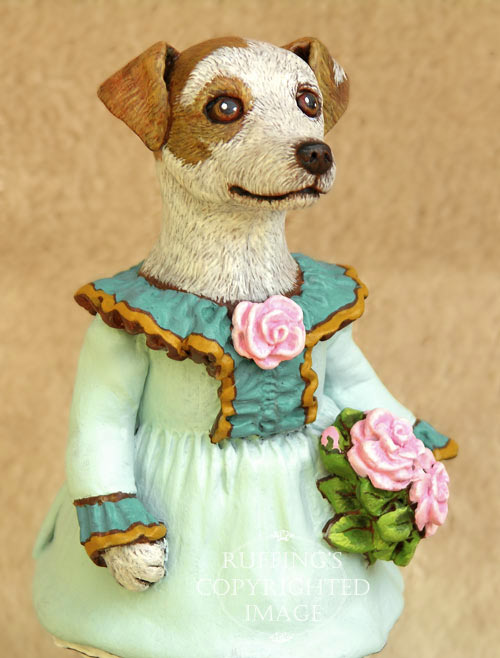 She sighs and goes back to watching her soap operas.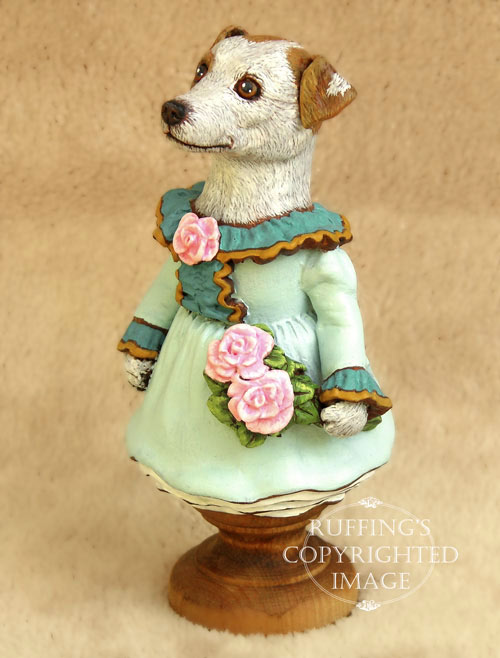 Kelly wears a pale green dress with a beautiful teal collar and cuffs edged in gold. The dress has a wide sash that ties in a big bow at the back. Tiers of white petticoats can be seen below her dress.
Kelly is an original one-of-a-kind work of art, and she is meant for display only. No molds are ever used in my work. She and her rose bouquet are hand sculpted from paperclay, and entirely hand painted using acrylic paints.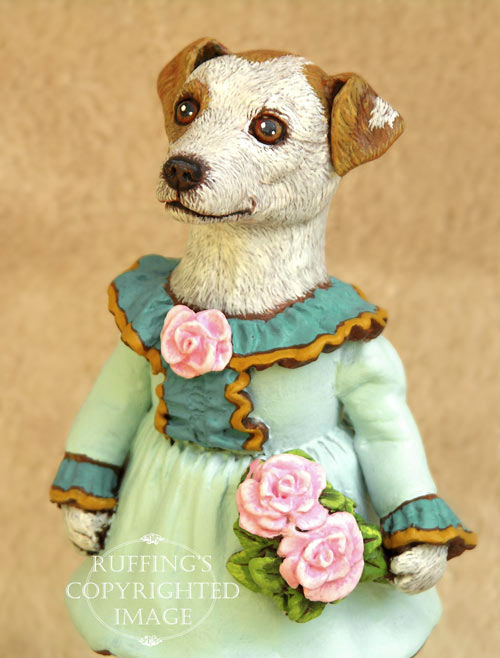 Kelly is signed and dated, and sealed with matte varnish for protection and preservation. She rests firmly on a turned wooden base that is stained and sealed in golden oak.
Kelly stands 5 and 3/4 inches tall.